Entering the South Bay real estate market can be daunting, but preparation saves you a lot of stress and unnecessary hiccups. Investing your time, effort, and perhaps a little money into preparing your South Bay house for sale helps you navigate the market with more peace and increases the chances of receiving appealing offers. Neglecting to prep your home for sale might mean it sits on the market longer than necessary or doesn't sell at all.
Repairs, cleaning, and staging are all simple things you can do as a seller to make your home more attractive to buyers. While some of these tasks may be time-consuming and even pricey, they pay off in the long run by helping you garner higher and, ideally, multiple offers. Here is a guide to help you prepare your South Bay home for sale.
8 Tasks to Prepare Your South Bay Home for Sale
1. Partner with a real estate agent
While working with a real estate agent isn't an absolute necessity for getting your home prepped to sell, it's an intelligent first step. A real estate agent can guide you through the preparation process for sale and also lead the implementation of the sale.
An experienced, knowledgeable real estate agent can help you determine what repairs on your home are necessary, the best style for staging, and even what your home is worth. They can handle all the open houses and private showings for you, communicate with buyers or buyers' agents on your behalf, and negotiate for better offers to save you the trouble.
Selling your home is a big undertaking, and you want to ensure the best agent represents you. Tony Accardo was recognized as Realtor of the Year in 2022 and is the Accardo Real Estate team lead. You can rely on Tony and the agents at
Accardo Real Estate Associates
to help you make better decisions about when it's time to put your house on the market, how much you should ask for it, and whether or not it needs repairs before listing it for sale.
2. Make all the needed repairs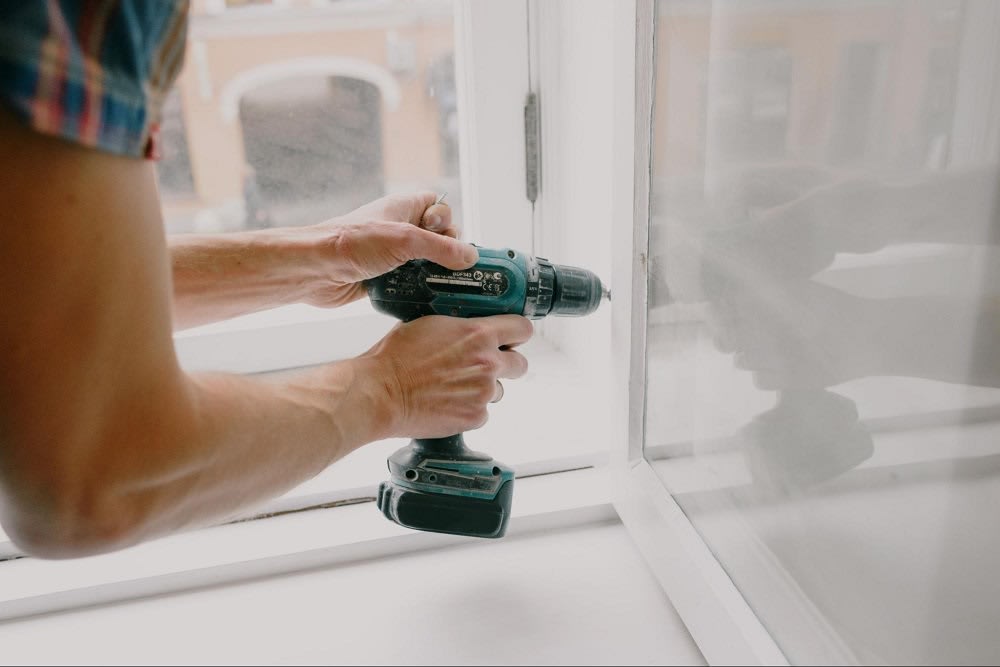 If your home is a bit older or you've lived in it for any length, there may be some outdated or malfunctioning features. Replacing anything worn, broken, or simply out of fashion can help make your home far more attractive to the average buyer. You want to make your home as move-in ready as possible before buyers conduct a walkthrough.
Talk with your real estate agent about what repairs they think will improve the value of your home and enhance a buyer's viewing experience. You can even get a pre-sale home inspection—this will give you a full list of any needed repairs you can take care of before listing your home. This will increase your home's value and make it easier to sell since there are fewer issues for a potential buyer. Accardo Real Estate offers in-house design suggestions, and they will help prepare your home for professional photography once you are ready to list it.
Click here
for their 2022 home staging tips and how to prepare your home for professional photos.
3. Upgrade the kitchen and bathrooms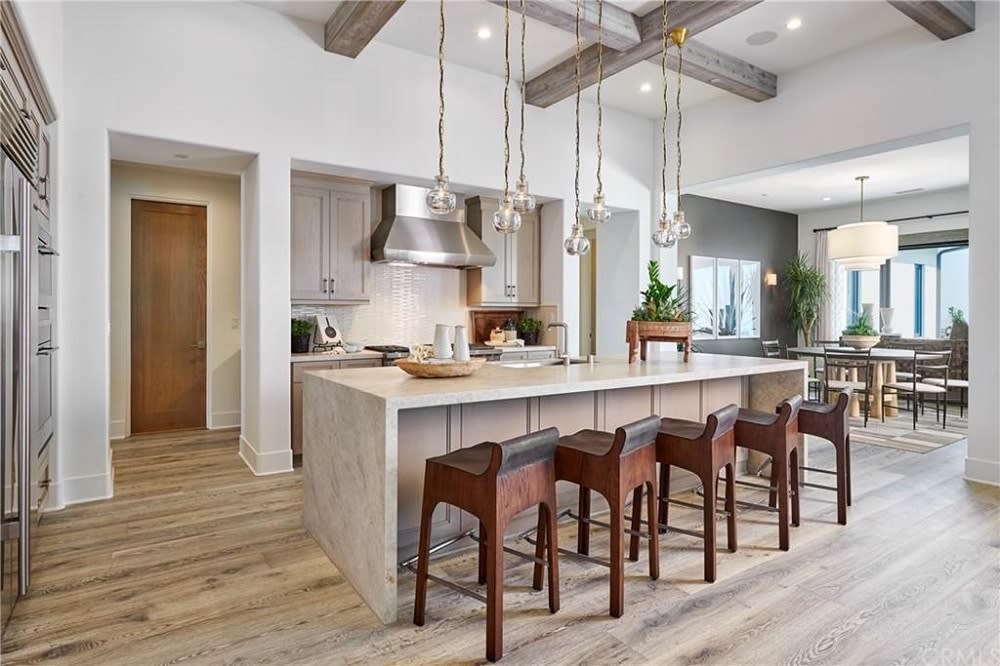 While this isn't an absolute necessity for preparing your South Bay home for sale, updating the kitchens and bathrooms of a home is a great way to improve the value of your property. This is especially true if it's been several years since the last update or if you have an old, outdated space. A fresh renovation is a great way to set your listing apart from your competition and today's buyers prefer turn-key and newer remodels and updates.
Buyers like to see new, fresh fixtures and styles when they tour a home they are looking to buy, so make sure all the appliances are energy-efficient and modern. Update any fixtures or plumbing issues and do your best to maximize storage and counter space. If possible, ensure every bathroom has a shower, and all the rooms are bright and welcoming. Pay attention to the lighting and go with low-maintenance materials that will hold their value.
If you have questions about material or color choices as you update your home's kitchen and bathrooms, don't hesitate to contact Tony Accardo and his team at
Accardo Real Estate
for advice. Even something as simple as a paint choice makes a huge difference in the real estate market and can help you sell your home for more. Our best tips and tricks for updating your kitchen and bathrooms can be found
here
!
4. Declutter and depersonalize
When it's time to sell your South Bay home, declutter and depersonalize the entire property. Before your home hits the market, it's essential that you remove all unnecessary clutter and that you clear away anything that would prevent a buyer from picturing themselves living in your home.
Take it one room at a time and work your way through your entire home. Donate, recycle, or dispose of anything you don't plan on taking with you. Pack up family photos, personal collector's items, and precious valuables. Get rid of stacks of mail, especially paperwork with personal information like bills and tax documents.
The goal is to create an open, welcoming space that isn't bogged down with your belongings so buyers can walk through your home and envision themselves there. Remove anything that might take away from their experience to help them visualize themselves in your home.
5. Clean and stage
Performing a deep clean of every room in your home and staging the space to be welcoming and bright are the best ways to show off the greatest features of the property. Avoid listing a home that seems dark, dank, and drafty, and opt for as much light as possible. You must make the space as inviting as you can.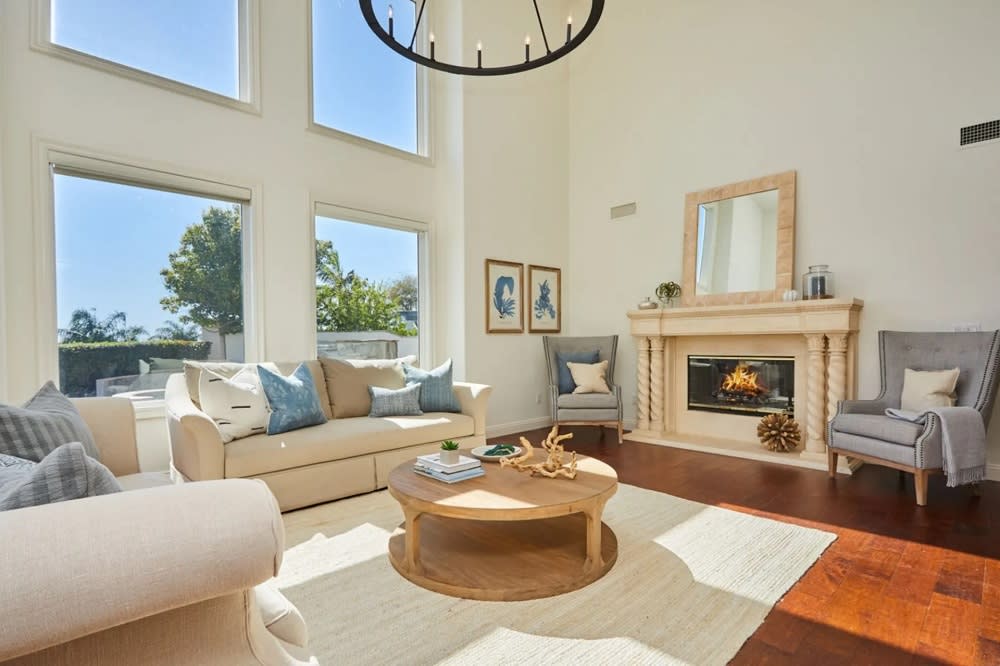 This might mean you need to upgrade your interior lighting, replace old, outdated windows, or beef up your home's insulation to improve the indoor temperature quality. Consider hiring a professional cleaning company to make your home spotless and sparkling. Remove any of your outdated furniture, and ponder the idea of renting more relevant pieces of furniture and décor to stage your home.
Talk with your realtor about the best way to stage your home since they may have some tips for you or suggest a reputable interior designer or stager to manage the project. Don't underestimate the positive impact a good clean and strategic staging can have on your South Bay home sale.
6. Enhance the curb appeal
If any significant landscaping projects are needed, then you want to make sure you tackle these as early as possible. You also want to tend to any minor landscaping tasks because these can influence your home's curb appeal.
Schedule a professional power washing to be sure your home's exterior is clean and inviting. Touch up any fading or chipped paint, such as on the porch, front door, or siding. To see our favorite white paints for your home, click
here
! Remove nearby dead tree limbs and prune bushes and shrubs. Cut the grass, put out potted plants, or get some blooms into your front flower beds. Empty the gutters and ensure the roof is clear of debris. Wash all the windows and screens, replacing any of them that appear worn or damaged.
Always remember that the street view is the first impression a buyer gets of your home. It can set the mood for the remainder of the showing, for good or bad. Put some effort into enhancing your home's curb appeal to make the best first impression.
7. Set your price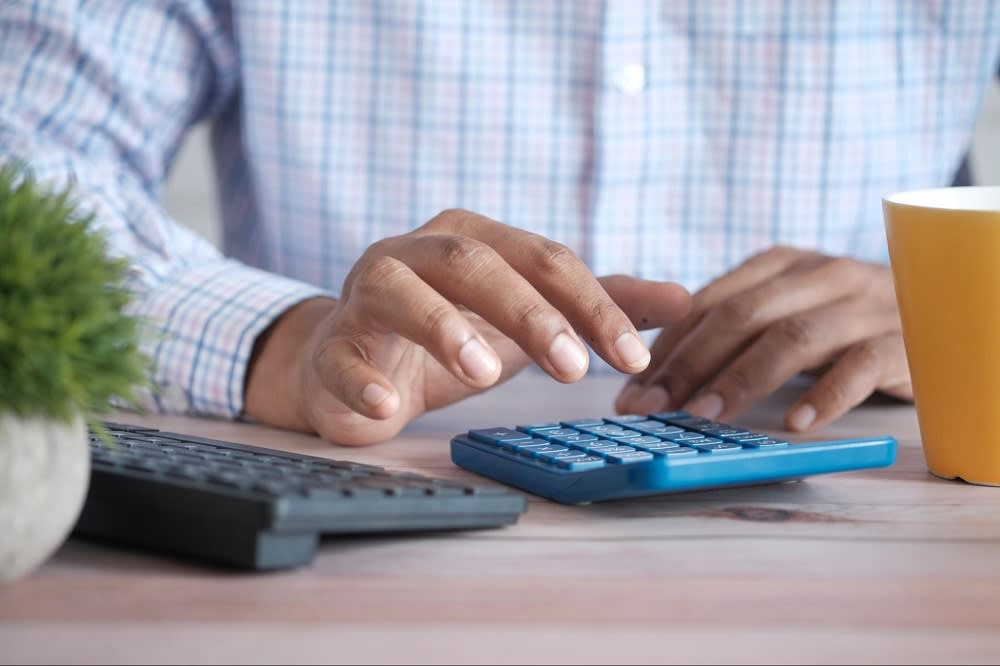 Determining the price of your home is perhaps the most important aspect of the entire sale preparation process. You've done all the repairs, upgrades, and cleaning necessary. Your home is in the best shape possible and is now ready to be listed. As a home seller, it's tempting to set the price as high as possible in the hopes of getting the most money for your investment, but make sure you choose a strategic number (not necessarily the largest one) that will suit you best.
Speak with your real estate agent to get an idea of the current market and how other homes in your area are selling. If you set your home price too high, it won't create any buzz and will simply sit on the market for months without any showings, let alone offers. If you set it too low, you run the risk of only getting low-ball offers that aren't worth taking. Pick a happy medium number that will get you what your home is worth but also generates enough excitement to get people interested and garner competitive offers.
8. Pre-showing preparations
While you've done all the heavy work, there are a few things left that will help make your South Bay home as welcoming as possible. Here are some things that should be on your to-do list the few days before your first open house or a private showing:
Perform a final clean: dusting, vacuuming, sweeping, and emptying or hiding trash cans. Wipe down countertops, remove spots from mirrors and appliances, and ensure all windows are fingerprint-free. Close toilet lids, neaten hand towels, check that the beds are made, and clean closets.



Set the house thermostat to a comfortable temperature to guarantee your visitors are comfortable as they tour your home.



Secure any valuables or sensitive information, such as prescription medications, jewelry, cash, and private documents.



Remove pets and their belongings (chew toys and litter boxes) to guarantee viewers an uninterrupted tour.



Open all the blinds and curtains to let in the most light.



Perform a sniff test to check for any unpleasant smells or odors.
Contact the team at Accardo Real Estate
If you're ready to sell your South Bay home or need professional assistance to reach that point, contact one of South Bay's highest-producing agents,
Tony Accardo
.
Our team specializes in good business that puts relationships first. We want you to enjoy your experience in the South Bay real estate market and hope to provide all the resources you need to sell your home successfully. We're here to change the experience of buying and selling homes for the better and would love to help you sell your South Bay home.