Known as Los Angeles's best-kept secret,
Palos Verdes
is one of South Bay's favorite destinations and is affectionately referred to as the "Peninsula" or "The Hill" by local residents. Although not particularly known as a hot spot in the hotel or nightlife scene, the peninsula is a dream destination for outdoor lovers and adventurous spirits.
As its spot on the map suggests, Palos Verdes is an affluent suburb of Los Angeles with surrounding views of the Pacific Ocean. Whether interested in whale-watching or relaxing on land at its various exciting attractions, the destination is one worth calling home. If you're lucky enough to grab one of the astounding
Palos Verdes houses for sale
on the market, or if you are curious to see the
most expensive and luxurious homes for sale
in Palos Verdes as eye candy, these activities could very well beat your average day in the city. To view all the neighborhoods on the Palos Verdes Peninsula, click
here
to discover which is best for your Palos Verdes Home.
Breathtaking experiences by the shoreline
If nature's beauty is the first on your mind for activities, then these shoreline adventures will undoubtedly catch your eye. Whether you're in for a unique outdoor experience or want to kick it back with a scenic view, the Pacific coast is where relaxation meets satisfaction.
The Point Vicente Interpretive Center
If there's one thing Palos Verdes is known for, it's its calming views of the ocean and nautical lighthouse backdrop. As one of the most luxurious neighborhoods on the peninsula, nearby Palos Verdes homes for sale are located in just the right place. This popular 10,000-square-foot recreational park isn't just for relaxing but also offers a range of exhibits on the cultural and natural history of the area.
For all the whale-watching lovers, the center becomes a hot spot during the December to April months during the annual migration of the Pacific gray whale. With scenic views, crisp winds, and endless picnic space, the
Point Vicente Interpretive Center
is an experience you'll be longing for after a busy day.
Abalone Cove Shoreline Park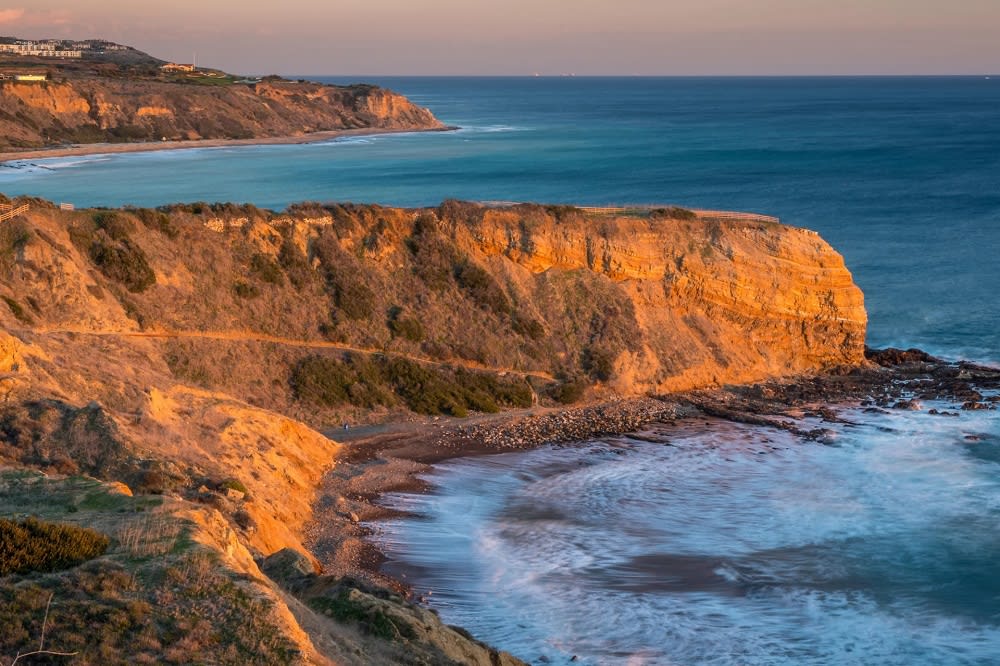 Photo courtesy of Conde Nast Traveler
If the Palos Verdes Lighthouse sights and calm waves aren't enough for you, then you'll find the
Abalone Cove Shoreline Park
exciting. One of the many great things about the Palos Verdes houses for sale is their exclusive access to various shoreline experiences.
From cave explorations to tide pools, this park is ideal for the adventurous who seek more than a relaxing getaway. As a bonus, plenty of hiking trails with breathtaking views from the top of the bluff make for an incredible sunrise or sunset activity. There's no cap on the fun at the Abalone Cove, especially when joined by your favorite companions.
Activities rooted in Palos Verdes culture
No matter your interests, Palos Verdes is also home to many outdoor sports and attractions. While hiking trails and sitting by the coast can offer great relaxation, some days naturally call for a little more excitement and fun. For more information on the best hiking spots in Palos Verdes, click
here
! If you're ready to hop back on the golf course or experience something new, there are many options available nearby many of the Palos Verdes homes for sale. Palos Verdes is where work harmoniously meets playmaking for the perfectly balanced lifestyle anyone could ask for.
Los Verdes Golf Course
With widespread grassland across the peninsula, it only makes sense that Palos Verdes is home to many popular golf courses. Beating the Trump National Golf Club, this neighboring golf course is considered one of the best, receiving the LA County Course of the Year Award in 2011.
As a bonus to its award-winning experience, the
Los Verdes Golf Course
is known for the most beautiful ocean views in all of California. With a fantastic backdrop, proximity to the ocean, and a Billy Bell-designed course, this hotspot is suited for all levels of golfers. It's no wonder Palos Verdes houses for sale are sold so quickly when such attractions are just a quick walk away. Accessing your favorite hobbies is just around the corner from home.
The Palos Verdes Art Center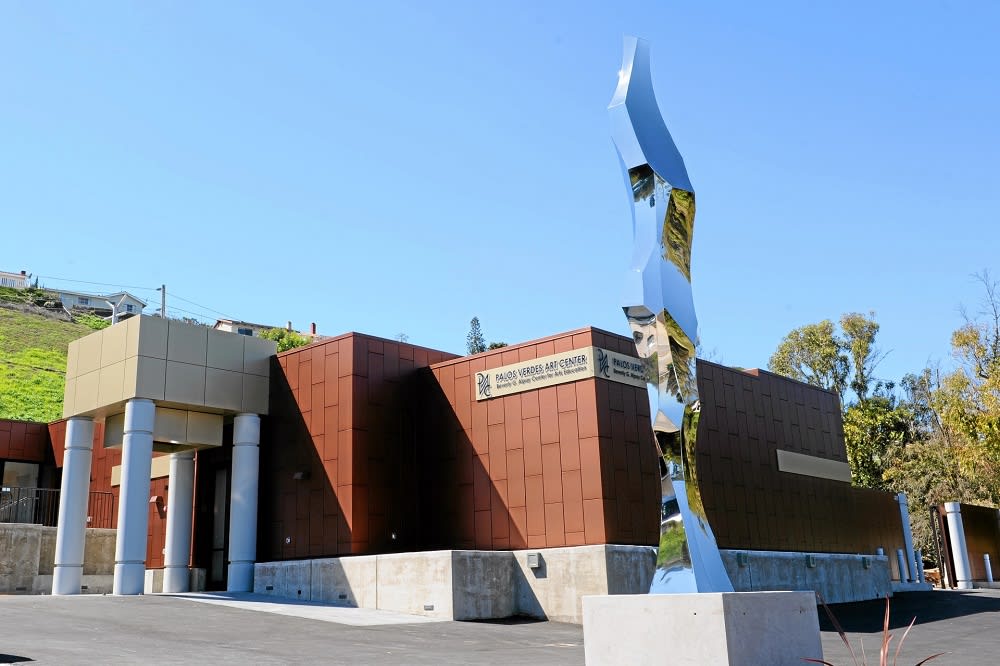 Photo courtesy of Daily Breeze
You will always find art in many different mediums where there are inspiring oceanic views. The
Palos Verdes Art Center
has been making galleries available to the residents of southwestern Los Angeles for decades. The center's initiative is to inspire the community to create, celebrate, and appreciate art through various activities like exhibitions and creative educational programs.
When purchasing one of the exceptional Palos Verdes homes for sale, you join a community full of cultural influence that's worth any home investment. With ongoing exhibits, accessing international art right at home has never been easier—especially while contributing to the futures of young artists in the Palos Verdes community. Experiencing creativity pays off with this popular local attraction.
The Rancho Palos Verdes dining scene
The best way to experience the culture in Palos Verdes is to dine out and about. With access to endless luxury dining experiences, it's hard not to want to book a new reservation every week. Establishments like
Mar'sel
and
Nelson's
are at the top of the list regarding the most popular lunch-to-dinner eateries. Better yet, they're located at the
Terranea Resort
, home to Palos Verdes's more luxurious, extraordinary getaways—a bonus place to visit in the area.
Mar'sel is known for its elegant, quiet ambiance, perfect for a romantic dinner al fresco with Palos Verdes's famous ocean views. On the other hand, Nelson's provides those with a laid-back personality with an upscale version of a surf shack—home to many locals and visitors alike. Finishing off an adventurous day in Palos Verdes is what any couple, family, or solo adventurer needs.
Make Palos Verdes your home
Moving into a new neighborhood is no simple transition, but with activities and views like these, Palos Verdes makes moving an easy decision. When you're ready to explore this West Coast hidden gem, you might consider Palos Verdes houses for sale on your list of possible locations. Partnering with local experts like those at
Accardo Real Estate
will help you find the perfect home in Palos Verdes.