The Palos Verdes Peninsula is a subregion of the Los Angeles metropolitan area, yet you'd never guess it when you step foot in any of these four California cities. Though there's quick access to Los Angeles, the region feels entirely different. The abundance of protected open areas contributes to the idea that living in Palos Verdes means you're living the country lifestyle and the hustle and bustle of the city is something to access at will.

The beautiful California weather and oceanside location provide Peninsula homeowners with spectacular views from their properties. But there are a variety of neighborhoods to choose from on the Peninsula, each with its own unique quirks and boasting plenty of green space, so how do you know which is the right one for you? This guide will outline what you can expect from each neighborhood and give you an idea of which locale is the best for your Palos Verdes home purchase.
Palos Verdes Estates
The oldest of the cities on the Peninsula, Palos Verdes Estates, was designed and planned by master landscape architect Frederick Olmsted Jr. The nearly 5-square-mile city was established in 1923 and offered new residents a tranquil setting where they could soak in ocean and hillside views. A protected urban forest winds through the residential areas and two small commercial places that make up the city today.

Children who live in Palos Verdes Estates attend the Palos Verdes Peninsula Unified School District, which has repeatedly demonstrated excellent standards in education. It is a top-rated public school district with a student-teacher ratio of 25-to-1.
Locals won't want to miss the Mexican fare coming out of the kitchen at
Salsa Verdes
. The menu embraces the northern, southern, and Yucatan regions of Mexico. Dishes like "Pollo en mole" and "enchiladas de Carne" show just how much time and passion goes into crafting the menu, courtesy of Chef Rafael Solorzano. Work off any excess calories over at
The Greenhouse
. Join a yoga class Monday through Friday, or schedule a holistic health and wellness consultation, during which you can ask your instructor about the methods and practices that are best for you.
New residents should consider a membership in the
Palos Verdes Golf Club
, which has been around nearly as long as the city, opening in 1924. The course showcases a full 18-hole championship golf game. But members can also take it easy and practice their skills at the driving range and short-game areas, exercise in the state-of-the-art fitness facility, and experience casual fare and fine dining at the Mediterranean-inspired clubhouse.
Rolling Hills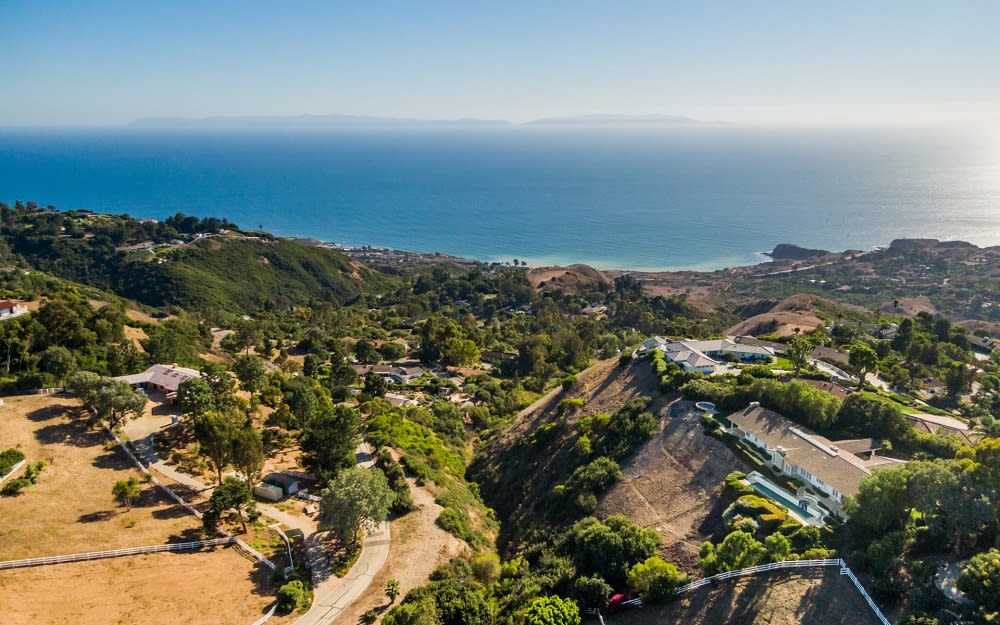 The community of Rolling Hills is the only gated community on the Peninsula. Rolling Hills only covers 3 square miles, but residents are no strangers to living large. Homeowners in this neighborhood live on expansive lots, all at least one acre. It may take a little time to get used to the home colors in the area — or lack of them. Houses in Rolling Hills are all painted white. It's said this embodies the rural lifestyle, but it's a nod to the rich equestrian culture embedded across the Peninsula. As you travel the area, you'll notice wide equestrian paths created for all of the horses living in the area. Each home lot is zoned to keep horses, allowing homeowners to get the utmost use out of those paths.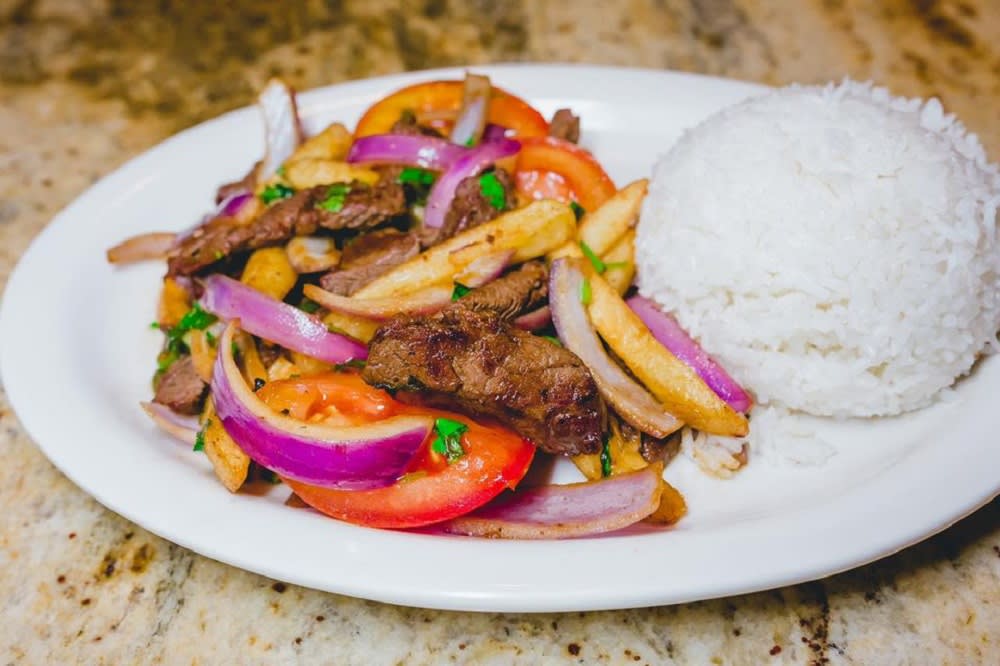 Photo Courtesy of Inka Wasi
Residents looking for a bite to eat won't find too much within the gated community, but a tasty meal isn't far off. Head north toward Rolling Hills Estates for restaurants along Silver Spur Road, including Italian restaurant
Giorgio's
,
Tantawan Thai
, and Peruvian eatery
Inka Wasi
.
Rolling Hills Estates
While Rolling Hills is the best neighborhood for keeping horses, the equestrian heritage is more robust in Rolling Hills Estates. The ten miles of bicycle paths around the area are complemented by the 25 miles of bridle trails. Public parks in the neighborhood feature equestrian facilities not typically found in the Los Angeles area. Dapplegray Park and Chandler Park are excellent examples — check them out when you're wondering which places are best to bring your horse. The
Peter Weber Equestrian Center
also offers lessons to new and beginning riders of all ages.
If horses aren't your thing, Rolling Hills Estates may not be the best area for you, but that doesn't mean there isn't more to love. Residents have access to a country club filled with events and activities. The
Rolling Hills Country Club
is the place to be if you're in the mood for world-class golfing. Whether you're hitting the course or partaking in the extensive practice facilities, you won't be disappointed. A short-game area, driving range, putting green, indoor facility, and private instruction at the Golf Academy provides golfers with every possible support to play their best golf games. Other amenities at the full-service club include a swimming pool, tennis center, fitness center, spa, kids' club, and dining center.
Ranchos Palos Verdes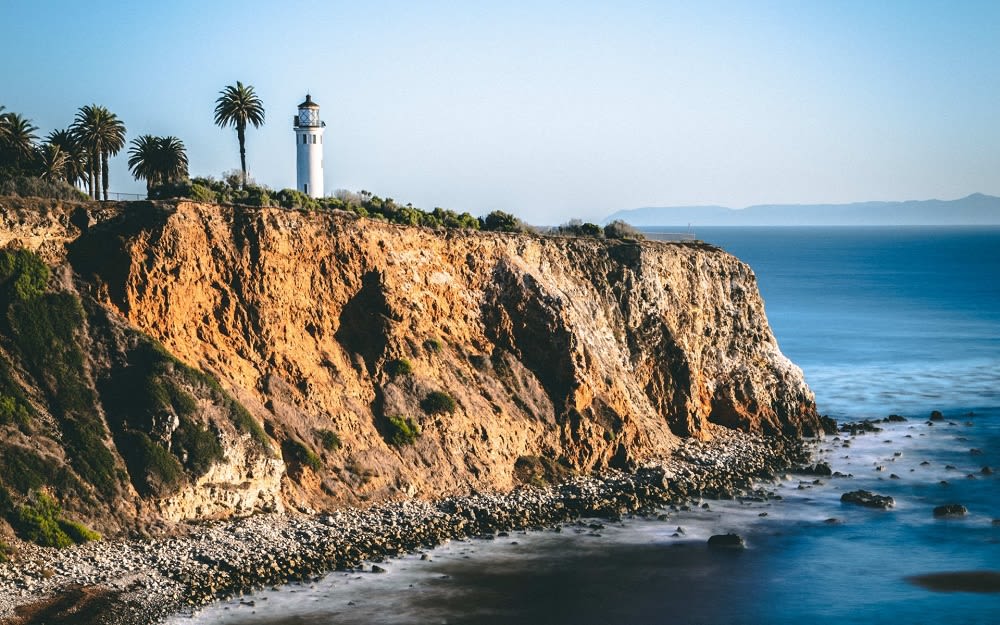 Along the southern border of the Peninsula lies Ranchos Palos Verdes. It's a coastal city, so ocean views are plentiful, and residents can enjoy living a picturesque lifestyle highlighted by sun and waves. Since the weather is nice almost year-round, getting outside is a great way to pass the time, and there are plenty of opportunities for outdoor recreational activities. Hike, bike, or ride horseback through the 1,400 acres of the
Palos Verdes Nature Preserve
. It's split into 11 reserves, so there's plenty to see and experience in this natural California environment. The city also manages 18 parks for public use. Dog parks like Rancho Caninos invite you to bring your furry friend with you to enjoy the countryside over a game of fetch or during a stroll.
Perhaps one of the most defining characteristics of Ranchos Palos Verdes is the three sprawling golf courses.
Los Verdes Golf Course
features 6,617 yards of a challenging 18-hole game with coastal views and elevation changes that challenge even the most skilled putters. The course that garners the most attention is the public-use course at the
Trump National Golf Club
. White sand bunkers dot the coastal course, and scenic fairways provide an unmatched gameplay experience to golfers of all ages. The facilities are open to the public, including the 45,000-square-foot clubhouse that houses a pro shop, restaurants, locker rooms, and more.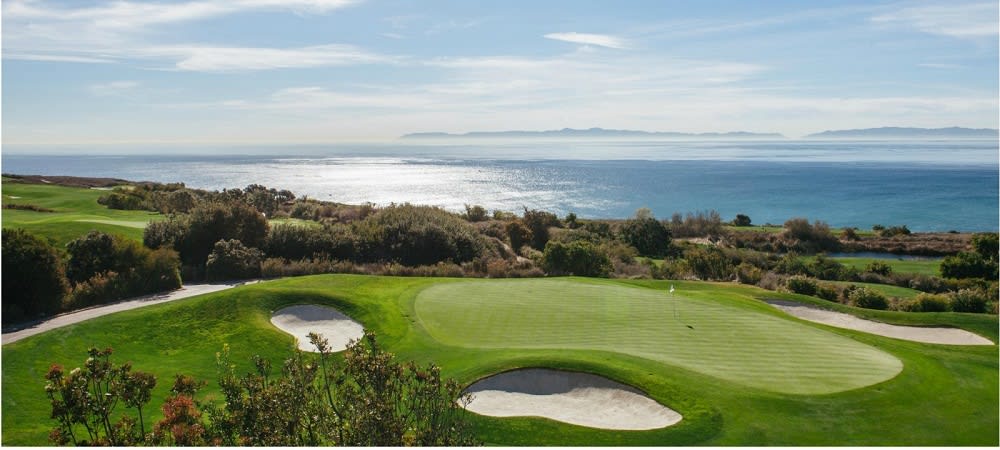 Photo Courtesy of Trump National Golf Club
A few things to keep in mind
It's important to remember that when you move to the Palos Verdes Peninsula, you're moving to a different place from the rest of Los Angeles. While you escape the hustle and bustle, you also sacrifice the convenience of an extensive list of food and shopping options. There are a handful of businesses in the area, but you won't be overwhelmed by the number. Choices may be limited, but that makes finding your new favorite spot really easy!

Life on the Peninsula is about living in the present. The abundance of natural beauty in the region is unmatched. Take it all in, or perhaps go on a guided tour to learn more about the area. You're sure to encounter many plants and animals that call the Peninsula home. There is always something new to discover when you hike, explore, and adventure throughout the Peninsula.

While there are several beaches on the Peninsula, it's important to note that most are not swimmable. If you'd like to visit a beach where you can get into the water, head toward Redondo Beach. If beach activities are part of your plans with the ocean so close by, Palos Verdes Estates could be the right neighborhood for you!
Living on the Palos Verdes Peninsula means waking up to the gorgeous California countryside, enjoying a plethora of
recreational activities
, and living in one of the wealthiest areas in the state, regardless of which neighborhood you choose. Still can't decide which one is the best fit for you? Work side by side with an agent who knows the ins and outs of the Peninsula.
With his intimate knowledge of the area,
Tony Accardo
ensures his clients receive professional direction and guidance. He can help you explore Palos Verdes homes for sale, including houses in Palos Verdes Estates, Rancho Palos Verdes, and more all across the Peninsula. To find out how he can assist you with your home search,
reach out to him and his team today
.