If you're considering putting your home on the market and wondering how to increase your chances of receiving an offer well above your asking price, you have come to the right place. Read on for some practical ways to ensure that your listing generates greater attention and interest from buyers. Whether you are listing your Palos Verdes home for sale or entering the
Redondo Beach real estate
game, you can sell for higher offers without all the stress.
Price your home competitively
It is essential to devise a competitive listing price for your property, and you also want to price it accurately so that it passes the appraisal. To determine what your home's appraised value might be, your agent will run a Comparative Market Analysis that will provide you with more information about what similar homes in your area have sold for in recent months. This will help you align your pricing strategy with the local housing scene. Your agent will also evaluate the recent market fluctuations and predict where the market may be headed in the coming months to ensure that your pricing strategy is sure to get results.
List your home at the right time
You can make more money in your home sale by getting the timing right. According to the
National Association of Realtors
, buyers are typically more active during the late spring and early summer. Transactions from May through August account for an impressive
40%
of sales over the whole year, with June being the most active month. This is because many shoppers are eager to include their tax refund in their down payment, while families with children may hope to move shortly after the school year ends.
The market usually stays active through August before cooling off in September and slowing down substantially in October and November. You'll find that fewer people shop for homes as the holiday season approaches, as many are busy with travel or family plans. Try to avoid these months unless you have no other option. Even so, your real estate agent will guide you in your selling journey in any season. They will provide innovative marketing solutions to get your home seen and sold, no matter the market conditions.
Conduct an inspection ahead of time
Photo courtesy of Accardo Real Estate Associates
Most home buyers will order an inspection immediately after they go under contract to buy a home. An expert inspector will thoroughly assess the property's interior and exterior spaces to look for any potential damage or concerns about the home's condition.

The inspection report findings are an important component of your home sale. If the inspector finds that your home has a plumbing issue or an unstable foundation, the buyer may ask you to complete the repairs, request a credit for future repairs, or they may consider walking away from the deal entirely. You can avoid potential challenges like these by ordering your own pre-listing inspection so that you will be aware of any issues ahead of time. Even if you don't want to address the repairs yourself, you can disclose them on your home listing so that there are no surprises after the home goes under contract.
Come up with a strong marketing plan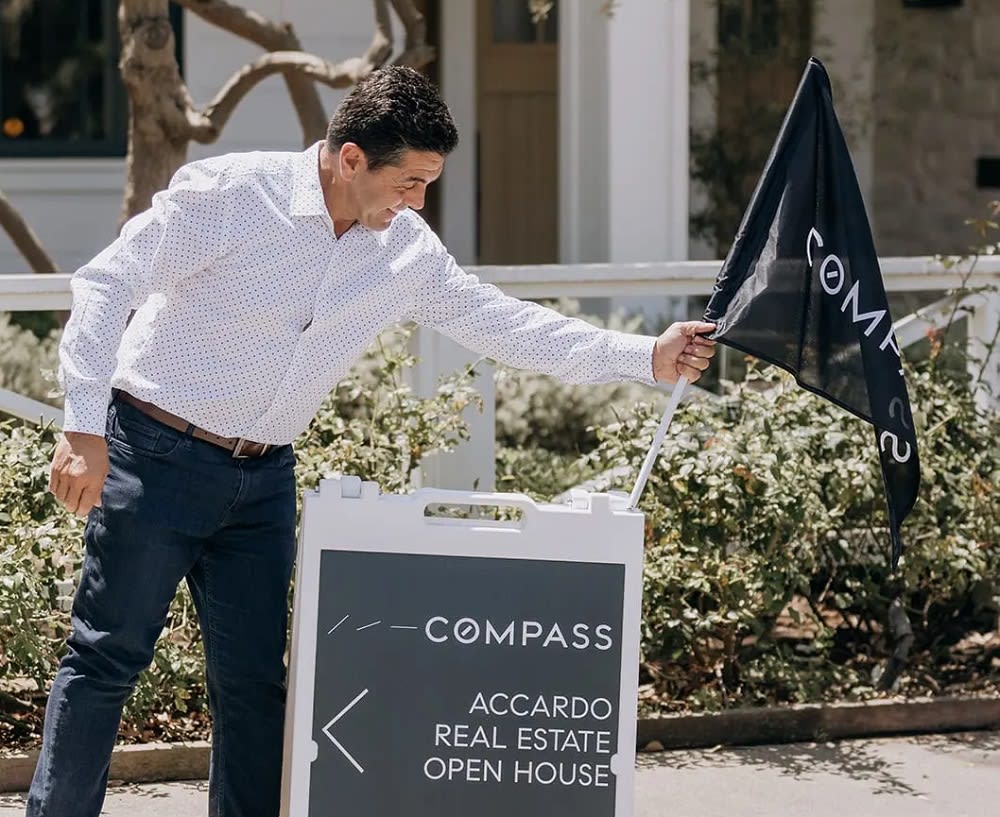 Photo courtesy of Accardo Real Estate Associates
Effective marketing tactics are integral to any home sale, even for the most astounding and upscale properties. Marketing helps you connect with potential buyers who may be interested in finding a home just like yours.

One of the first steps to market your home is to put a "for sale" sign in your front yard. You'll attract attention from passersby and the community, and you'll get your neighbors talking with their family and friends about a nearby available home. Using directional signage during events like open houses is also a great way to get the attention of passersby.

You'll also want to put time and energy into your online marketing plan. It's a great idea to invest in professional photographs to include with your online listing and any social media posts. These compelling images will expertly highlight all your home's most impressive features, capturing the attention of prospective buyers more effectively than images you take yourself. You want buyers to click for more information rather than scrolling right past your listing.
Stage your home like a designer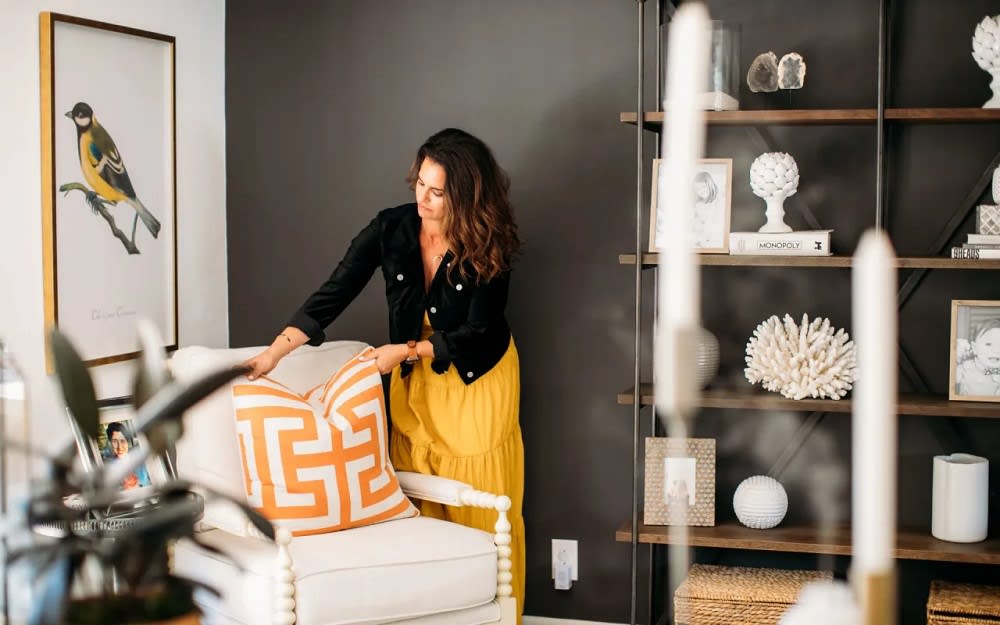 Photo courtesy of Accardo Real Estate Associates
Many sellers will hire a professional home stager or interior designer to help them prepare their homes for a grand entrance on the real estate stage. Marina Accardo with MStudioHouse is the in-house Interior Design Specialist for Accardo Real Estate Associates. Start by depersonalizing each room and removing any family photographs from your walls and shelves. Take down trophies, diplomas, memorabilia, and refrigerator magnets. Leaving these items up can cause a buyer to feel uncomfortable when they tour your home in person. They may feel like they are intruding on someone else's space rather than having the freedom to imagine their own lives within the home.

Of course, it's essential to thoroughly clean and sanitize each room in your home. Buyers will notice stains on the carpet or streaks in the kitchen sink and wonder how well the home has been cared for in the past. It's also important to clear any unnecessary clutter out of your home during the home staging process. The emphasis should be on the functionality of your home and not on all of your possessions. You want to create a neutral, inviting space that connects with your buyers.
Work with a great real estate agent
If you are ready to achieve your selling goals, you can count on the
Accardo Real Estate Associates
to help your property stand out on the market. These top-tier luxury agents promise unmatched professionalism and results, thanks to their innovative problem-solving mindset, goal-oriented approach, and authentic connection with each client. They know the local market inside and out, from the South Bay and Palos Verdes to
Redondo Beach real estate
, and they look forward to helping you achieve higher offers and a streamlined selling journey. Get started today.

*Header photo courtesy of Accardo Real Estate Associates