Our Client almost lost $2.1M overnight because of terrible agent advice. It can happen to you, so listen up!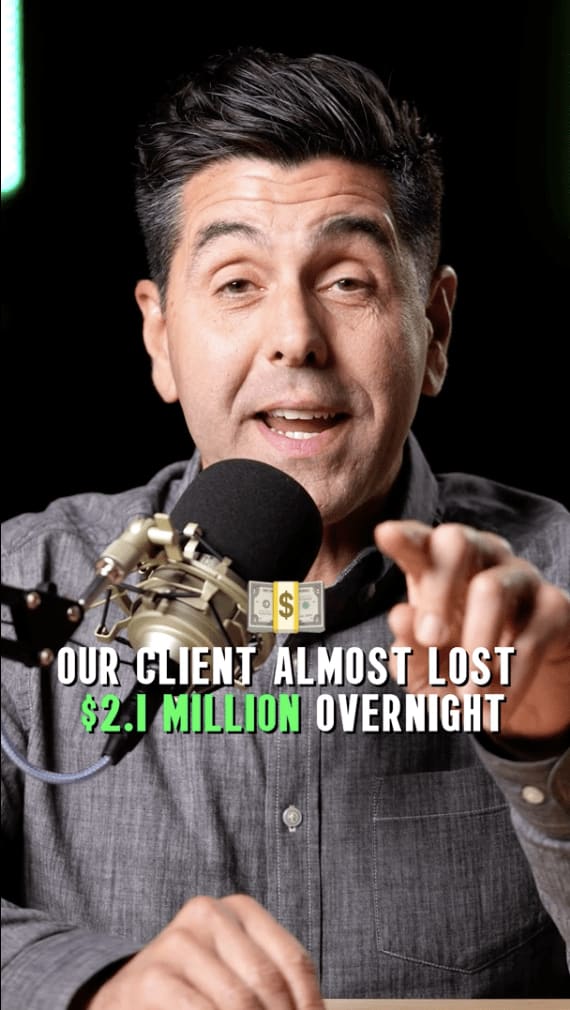 You want to hire a real estate agent to be an advisor, not just someone to tell you about a house. We had a client who reached out to help their home after other agents failed, and after looking at their situation, it was actually a blessing the home didn't sell.
Because the seller wasn't advised on how much money he would have to pay in capital gains taxes, he could've lost $2,100,000! So let's do the math. On a $6,000,000 home, which this home was, with a 35% capital gains tax the seller would be paying over $2.1 million dollars to sell their home.
A capital gains tax is a tax you pay on the profit made from selling an investment. You don't have to pay capital gains tax until you sell your investment. The tax paid covers the amount of profit — the capital gain — you made between the purchase price and sale price of the stock, real estate or other asset.
Here is how to avoid Capital Gains Tax on Real Estate:
1. Live in the house for at least two years.
2. See whether you can qualify for an exception.
3. Keep the receipts for your home improvements.
After looking at the situation, we advised not to sell and instead rent the home out until it is qualified as an investment property. So if you think you are ready to sell, make sure you talk to a tax professional, your financial advisor, and a trustworthy real estate agent that doesn't have commission breathe!
Watch the video here!
Curious how we would prepare to sell your home with our perfected 5-step process? Click here to learn more!
Working with a team of experienced real estate professionals is an excellent way to gain experience and knowledge quickly... learn why you should work with a mentor here!