Redondo Beach restaurants have long been regarded as some of the best on the coast. The area itself is located in Los Angeles County and is used as an escape for locals looking to get away from their fast-paced LA life and enjoy some time on the water,
without
having to travel too far.
Tens of thousands of tourists
also flock to the area to live like LA's most affluent for a few days.
If you're looking at homes for sale in Redondo Beach or you're just here visiting for a few days, it can be overwhelming to see the many dining choices ahead of you. These 10 restaurants represent the best culinary experiences you can get in the area, top to bottom. From fresh seafood to handmade pasta, an incredible raw bar, and even a killer steakhouse, you can't go wrong trying out these local favorites.
Kincaid's Fish, Chop & Steakhouse
500 Fishermans Wharf
Kincaid's Fish, Chop & Steakhouse
is often considered one of the best date-night restaurants in the area. The menu is full of fresh, local favorites and the bar is exceptional with rotating specials from their mixologist, but the view is really what brings this restaurant up a notch. Located right on the pier, you can sip a specialty-crafted cocktail, eat freshly caught fish, and watch the ocean. If you have the time, make sure to make a reservation at sunset so you can watch the sun dip over the horizon during dinner! Kincaid's has been among the best Redondo Beach restaurants for over 20 years for a reason.
Chart House
231 Yacht Club Way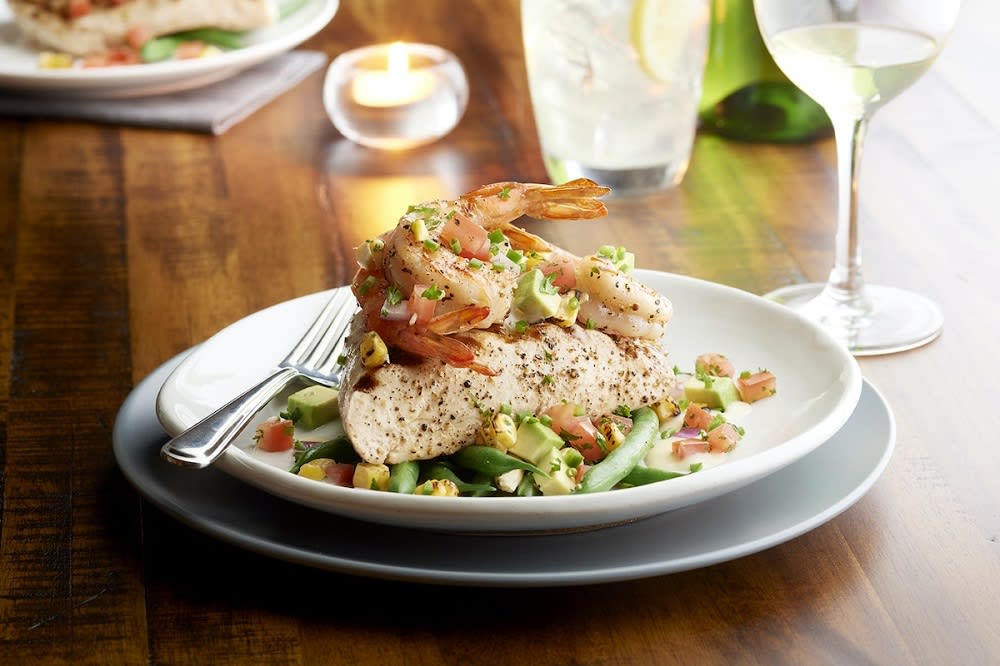 If you are new to the area and looking at homes for sale in Redondo Beach, make sure you make reservations at Chart House – it's one of the busiest restaurants in the area. The dining room features huge windows that overlook the water, but residents come back time and again for the menu. It's full of fresh caught local favorites and interesting twists on classics, like the Portuguese Summer Stew with a chorizo clam broth.
Chart House also has a great wine list, and an excellent cocktails menu crafted by their mixologist. It's inventive and fun, and a great place to have dinner and just enjoy the atmosphere and view.
Riviera House
1708 S Catalina Ave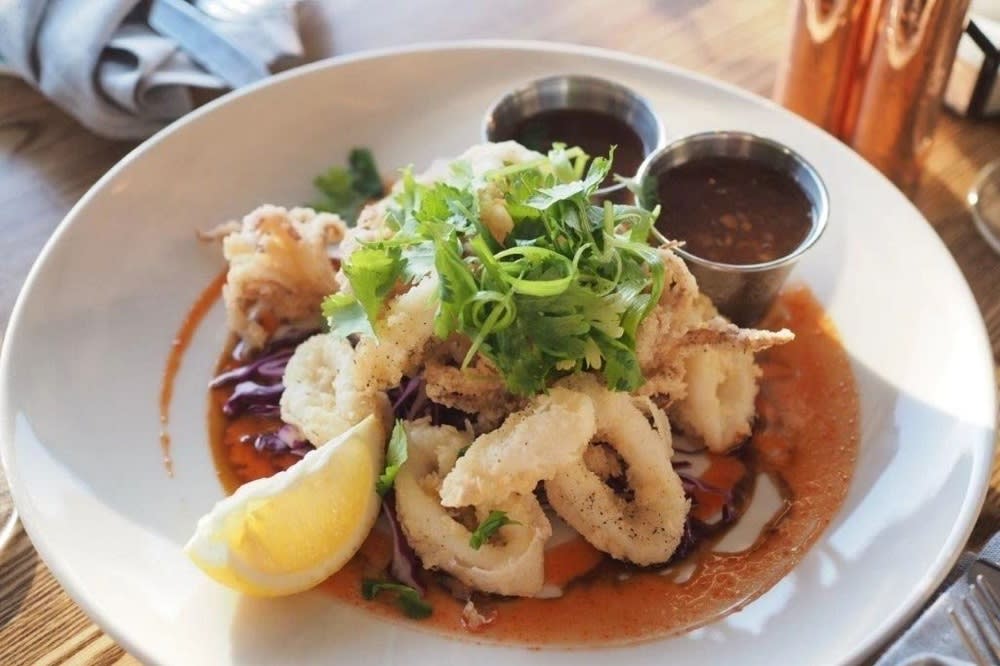 The Riviera House is a great little restaurant not far from the beach. Residents love it for the raw bar, as it is one of the best in the area. The raw bar includes classics with a unique spin, like the Cocktail Tiger Prawns with a house-made cocktail sauce and a Sunrise Shrimp Ceviche with avocado, pico, and corn tortilla chips. The cocktail menu is also well reviewed and has both classic choices and some unique house specials.
Bettolino Kitchen
211 Palos Verdes Blvd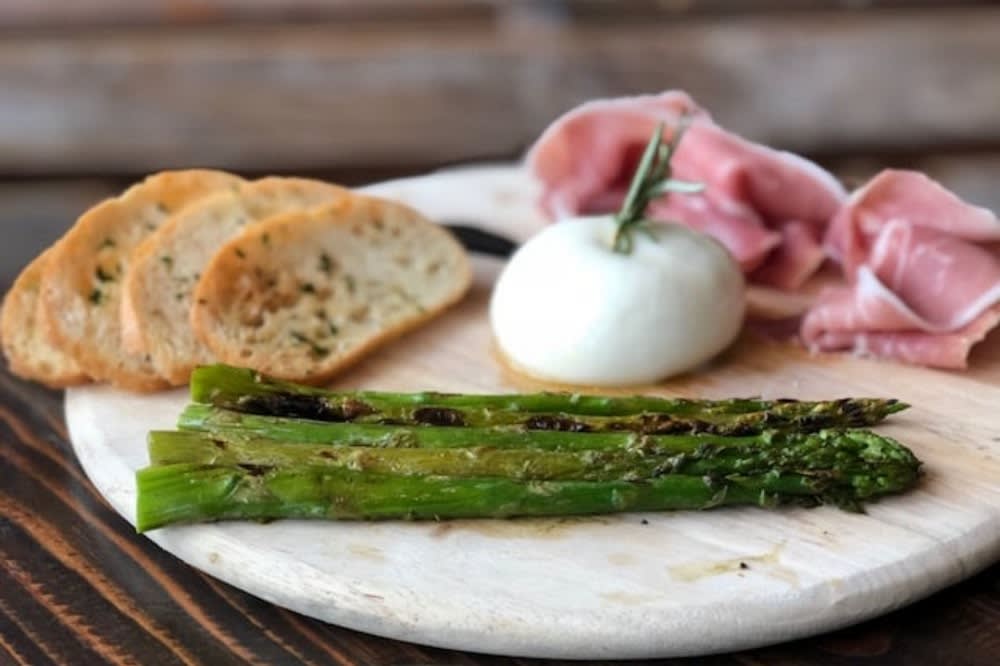 Bettolino Kitchen is among the best of Redondo Beach restaurants that serve Italian. That's because the centerpiece of the menu is housemade pasta, made fresh every day in-house. There are also great classic Italian entrees if pasta is too heavy for the beach and some excellent desserts. The brand-new brunch is also worth trying if you're in the area, with bottomless bellinis, amazing baked french toast, and breakfast pasta. By dining here, you're also supporting a locally owned, family-run restaurant, which is great.
Dominique's Kitchen
522 S Pacific Coast Highway
Dominique's Kitchen
is a little off the beaten path, south of downtown and a few blocks from the water. It's worth the trek, though! The menu is a fusion of Italian and French cuisine, and everything that can be made in-house is done by Chef Dominique Theval, the Chef-owner who is classically French trained. The menu isn't huge, but the food and service are impeccable, and it's one of the highest-recommended restaurants by locals to those looking at homes for sale in Redondo Beach.
Pacific Standard Prime
1810 S Pacific Coast Highway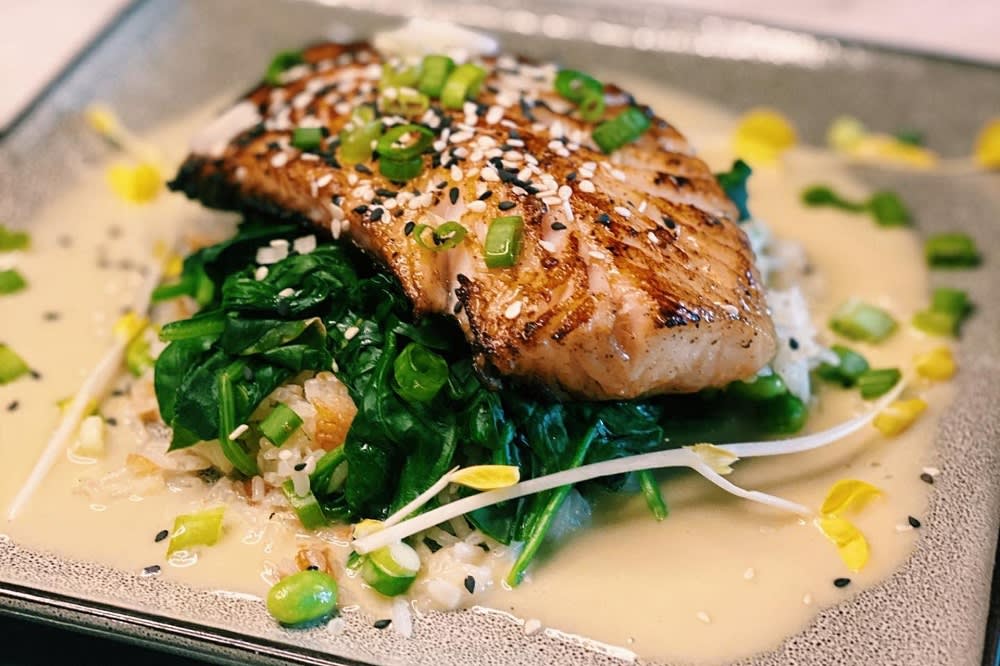 This is a perfect date night or special occasion dinner for those visiting Redondo Beach restaurants or staying in the area. Pacific Standard Prime boasts that they are both a seasonal and sustainable steakhouse, which means the menu changes based on availability and seasonality, and they do their best to source everything in a sustainable, ethical way. The menu has a huge variety for the carnivores in your life, including dry-aged porterhouse steaks, Australian Wagyu, and more than half a dozen sauces and add-ons to make your dinner unique to you. There is also an extensive wine menu for the perfect pairing.
Table Manners
1611 S Catalina Ave #150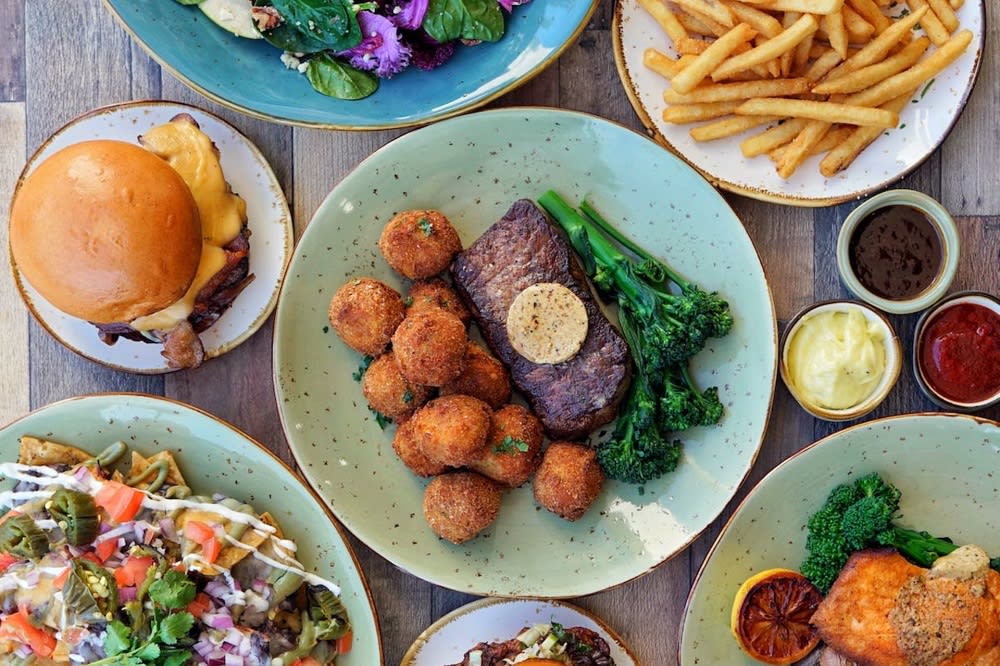 Not far from Burnout Beach is Table Manners, a casual lunch and dinner spot with an eclectic menu that locals love. This isn't the high-end dining of other Redondo Beach restaurants on our list, but it is a great culinary experience and the perfect spot to grab a light bite before heading to the water. The menu is full of interesting flavor combinations, like a spicy tofu and rice bowl or the fish and chips that are fried in vinegar-infused batter. There is also a full bar, a weekend brunch menu (with breakfast nachos!), and an extensive appetizer and small plates selection.
The Rex Seaside Steakhouse
221 Ave I Suite 100, Redondo Beach, CA 90277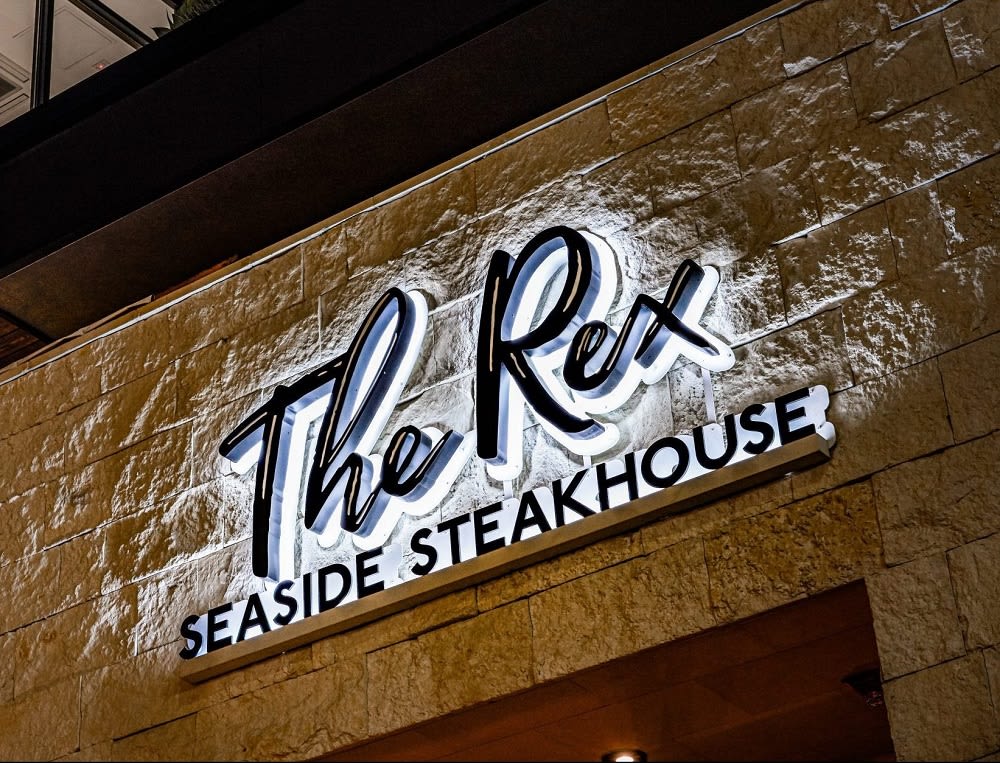 Photo courtesy of The Rex Seaside Steakhouse
For an exquisite meal in an inviting setting, look no further than The Rex Seaside Steakhouse. This fine dining establishment features a menu of locally sourced, in-season ingredients and flavors across the board. With Executive Chef Walter Nunez at the helm, this seaside spot offers an array of excellently chosen meal and wine pairings. Menu favorites include the Rex wedge salad, garganelli pasta with octopus and cherry tomatoes, short ribs, striped sea bass with clams, and an assortment of steak selections. They also offer a by-the-glass wine menu of white, red, and sparkling wines. Plus, you don't want to miss their dessert menu, which features the Rex sundae and apple crisp crumbles with vanilla ice cream.
Flyin' Fin Sushi and Seafood
1727 S Catalina Ave, Redondo Beach, CA 90277
If it's sushi you're after, you're in for a treat at Flyin' Fin. Special rolls at this seafood-focused restaurant include the "Absolutely Amazing" roll with real crab, tuna, avocado, onion, salmon, shrimp, and crunchy crumbs, the "Jaw Drop" with salmon and jalapeno (plus the "secret hot fiery sauce"), and the "Munchy Crunchy" shrimp tempura with cucumber, avocado, and sweet unagi sauce. The menu also includes a selection of gourmet entrees, like super stuffed crab and butter black cod fillet. Appetizers include spicy edamame, deep-fried soft-shell crab, and sesame chicken, while the soup options range from Japanese cucumber salad to "hot tuna" salad with sweet citrus dressing. Happy Hour offers discounted drinks and buy-one-get-one-50%-off special rolls from 4:30 to 6 p.m on weekdays and 3 to 5 p.m on weekends.
Locale90 Neapolitan Pizza Mart
1718 S Catalina Ave, Redondo Beach, CA 90277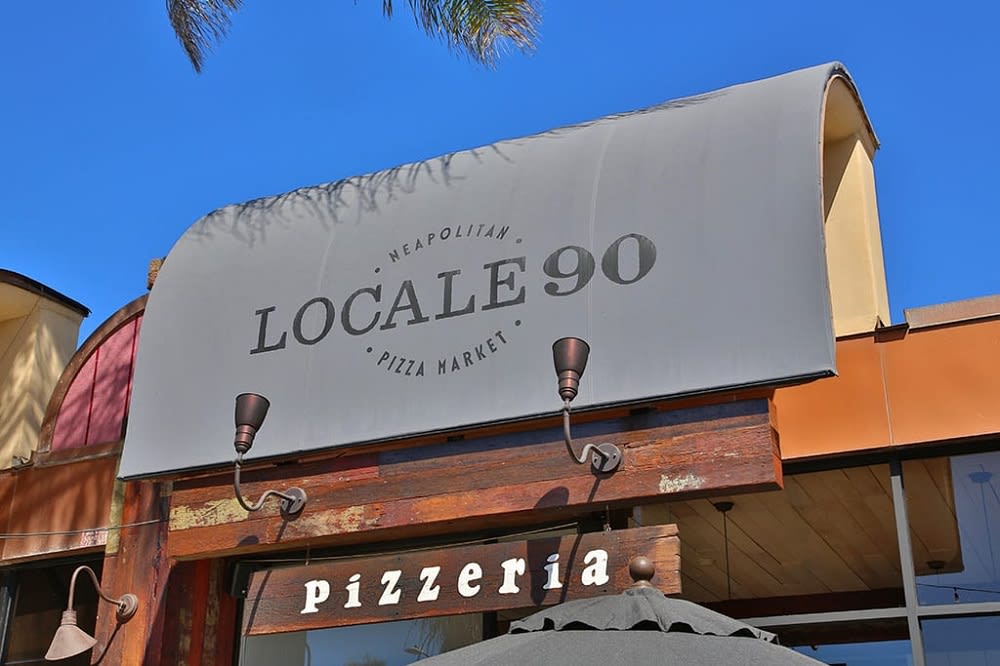 Photo courtesy of Locale90
For a menu of excellent, authentic wood-fired pizza, Locale90 is the place to be. This fantastic restaurant was
voted
one of the top 25 best deals for summer 2015 and has consistently been lauded for its wonderful Italian ambiance and tasty pizzas. With starters like fresh cheese ravioli, roasted cauliflower, and market salads, plus an assortment of appetizing pizzas, you will never walk away hungry. Menu favorites include the spicy salami pizza rossa with honey drizzle, hand-crafted fresh mozzarella pizza bianca, and roasted mushroom pizza.
Moving to the area?
Are you looking at homes for sale in Redondo Beach, and feeling a little overwhelmed? If you want professional help on your home search – and more personalized dinner recommendations! – reach out to
Accardo Real Estate Associates
today. This team of top-producing real estate professionals has extensive experience in Redondo Beach and the South Bay area and can work with you to find your perfect beach home, near your favorite Redondo Beach restaurants and coffee shops. With decades of combined experience working with the best of the best, let this team handle your next home purchase, and spend more time exploring the gorgeous Redondo Beach area.