Whether you're a fan of classic deli-style creations or prefer innovative twists on traditional favorites, the South Bay has something to satisfy every sandwich lover. From charming local delis to trendy gourmet eateries, join us as we embark on a journey to explore the top sandwich spots that have captured the hearts and stomachs of locals and visitors alike. Get ready to sink your teeth into the sandwich scene of the South Bay and experience a slice of sandwich heaven like never before.
1. Ike's Love & Sandwiches - El Segundo
Find a fantastic variety of over 800 sandwiches for everyone, whether you're a carnivore, vegetarian, or vegan! Get creative with their signature Dutch Crunch bread or add Ike's "Dirty Sauce" to find your unique favorite combination! For more information, click here.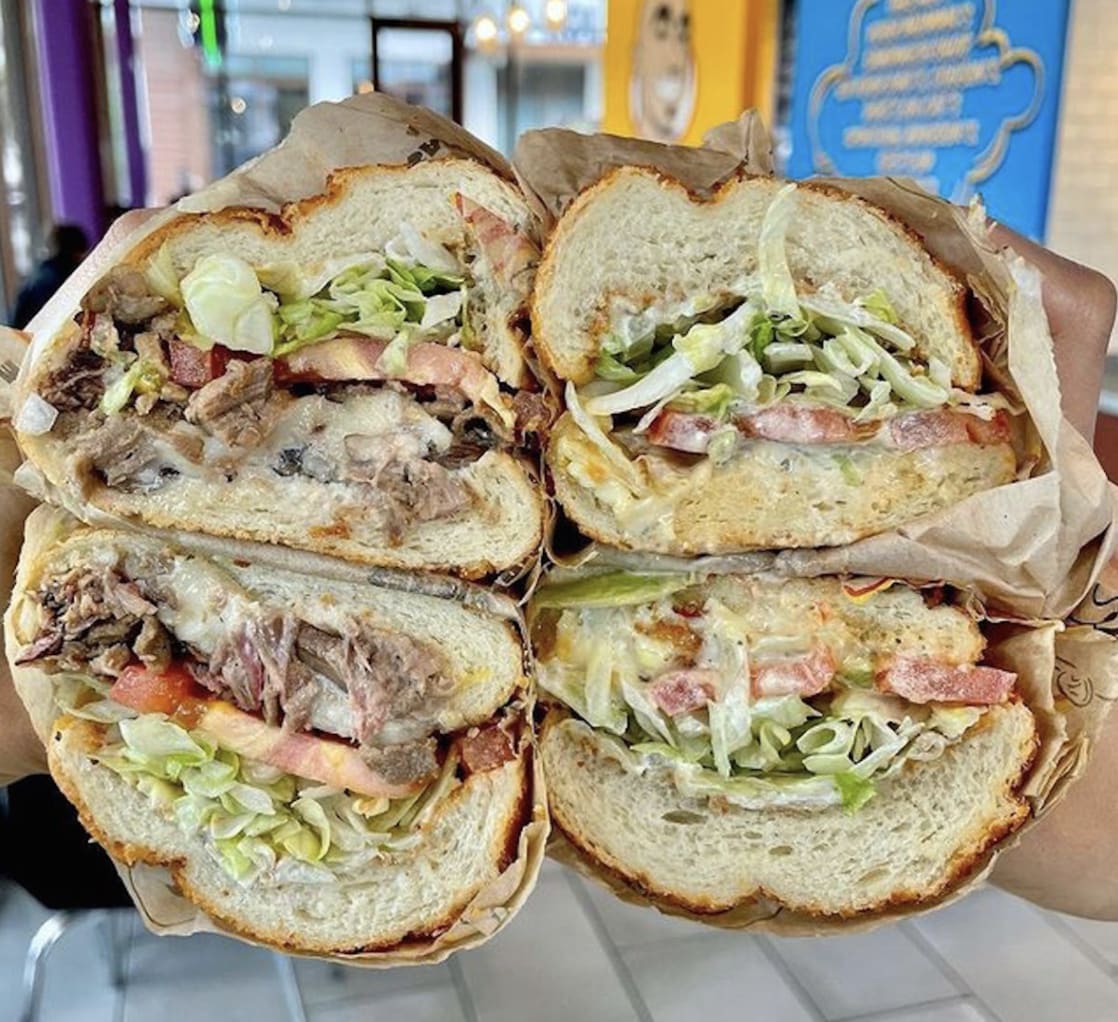 2. Swell Deli - Redondo Beach
Located in Redondo Beach, Swell Deli is known for its fresh bread and high-quality meat and cheese options. Expect friendly service and delicious and large sandwiches that will make you want to come back tomorrow for more! For more information, click here.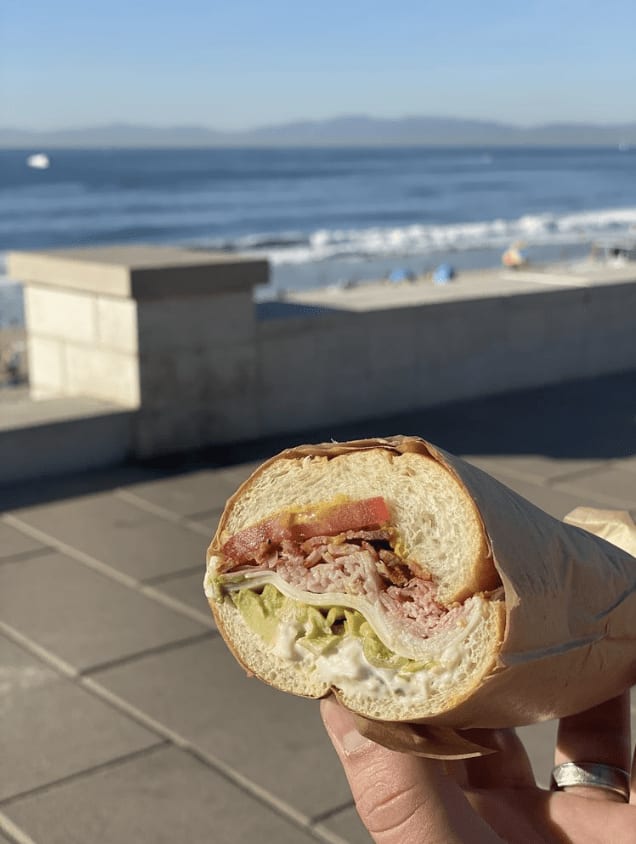 3. Cultured Slice Sandwich Shop - Hermosa Beach
This recently opened location in Hermosa Beach is known for its creative and classic sandwich orders that are fresh, fast, and yummy! With over 80 types of cheese that are hand-cut, hand-sliced aged meats including various Salami, Prosciutto di Parma, Pastrami, and a vast selection of condiments, pickles, crackers, and sweets, your choice of sandwich options is endless! For more information, click here.
4. Granny's Grocery - Hermosa Beach
Located in Hermosa Beach, this local gem has been serving locals since 1924. Built as a combination of house and storefront, this shop has been there long before most homes were built around it. Many recall it as a friendly little market with a big candy selection. Find classic breakfast sandwiches or fresh hot or cold sandwiches along with a selection of candy, cookies, and beverages. For more information, click here.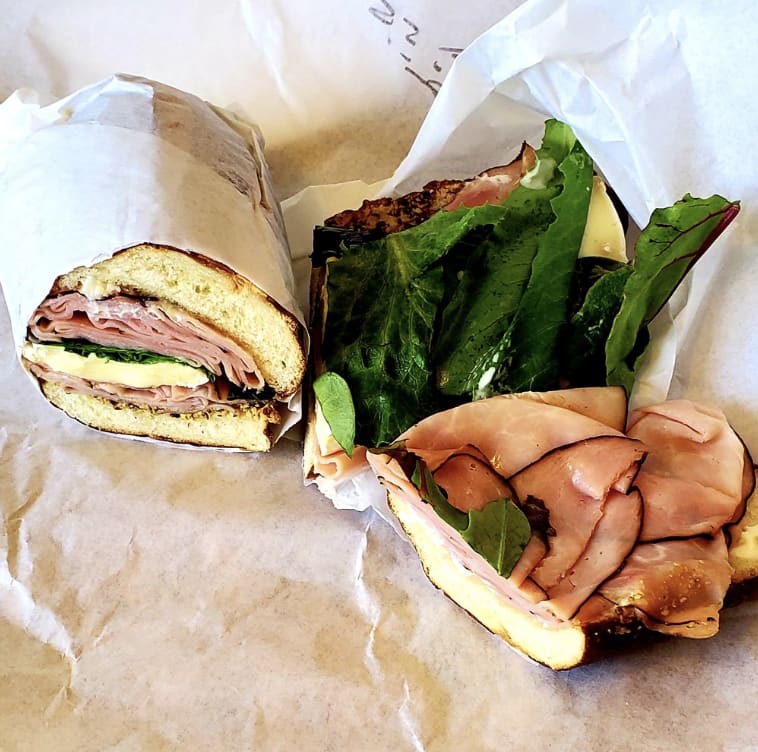 5. Busy Bee Market - San Pedro
Busy Bee Market is a local favorite located in San Pedro. Here you can find fresh bread, and a vast selection of meats, cheeses, and toppings to customize just to your liking. This family-owned shop is known for its "Belly Buster" Sandwich filled with pastrami, corned beef, and peppercorns. Pick up your perfect sandwich and head to a park close by for an ocean view while enjoying your lunch! For more information, click here.
6. North End Cafe - Manhattan Beach
Family-owned since 1951, North End Caffe is a relaxed dining experience where you can find popular American dishes along with an international twist to spice things up. Known for their friendly service, daily specials, and a plethora of breakfast and lunch sandwiches. Breakfast, hot or cold, meatless, and burger options. For more information, click here.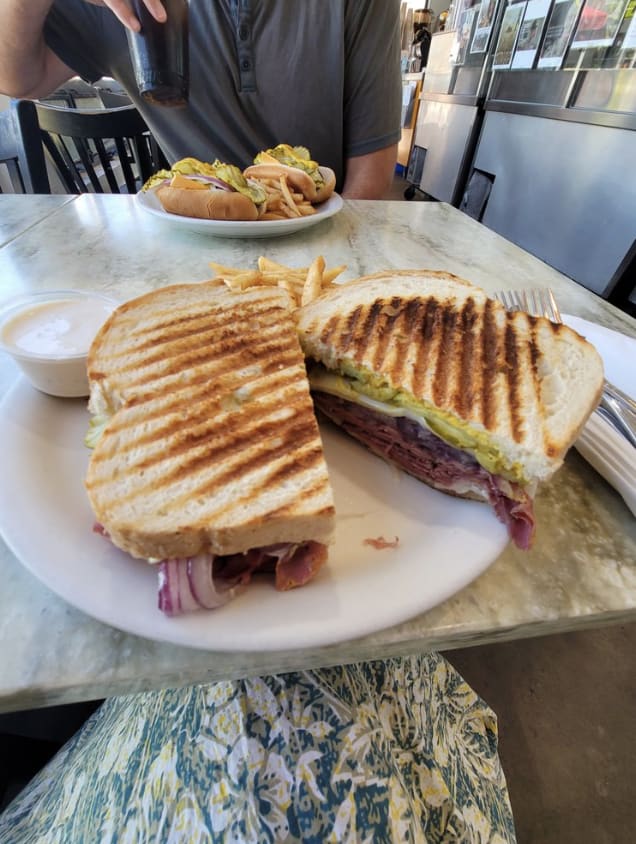 7. Tucker's Market & Deli - Torrance
This family-owned, neighborhood market and deli have been serving the South Bay for over 50 years. Crafted with Boar's Head Meats, cheese, and fresh-cut vegetables, select your ideal sandwich or choose from 18 other deli specials. If you are feeling like a salad, choose from another great selection of salads. For more information, click here.
8. Kelly's Korner - Rolling Hills
Family-owned and operated for over 35 years, this old town shop has some of the best sandwiches and hospitality in the South Bay. Grab a great turkey sandwich, a scoop of ice cream, or even some candy to make your day! Kelly's Korners serves up local lunches for busy families on the go and delivers lunch to many of the local schools such as Rolling Hills Country Day School in Rolling Hills Estates. For more information, click here.
Now this list was pulled together by some very distinguished pallets ranging from our 3 children, our team of local Real Estate experts, and the popular opinions of friends and family. If we missed your local favorite sandwich shop, please drop us a line and we will be sure to include them in our next sandwich blog and feature them on "Where to Go Wednesdays" on our Instagram channel.
Follow us @Accardo_RealEstate
Accardo Real Estate Associates are active in their community, passionate about helping others, and together have over 50 years of Real Estate experience. The team was recognized as the top 1.49% of Realtors nationally and team lead Tony Accardo was voted Realtor of the Year in 2022 by the Palos Verdes Peninsula Association of Realtors. If you are looking to buy or sell Real Estate in the South Bay our team is committed to being local experts, maximizing the list price of your home through our exclusive marketing techniques, and our track record and testimonials confirm you are in professional, supportive hands when looking to do your next real estate transaction.
Contact us today: Tony.[email protected] Text/Phone: 310.855.3557