Los Angeles golf courses are a major highlight of the city especially during the summer! But, with so many Los Angeles Golf Courses to choose from, how do you know which one is best for your next round of golf? This article will cover the top courses you need to check out that will challenge your skills and provide a fun and scenic experience!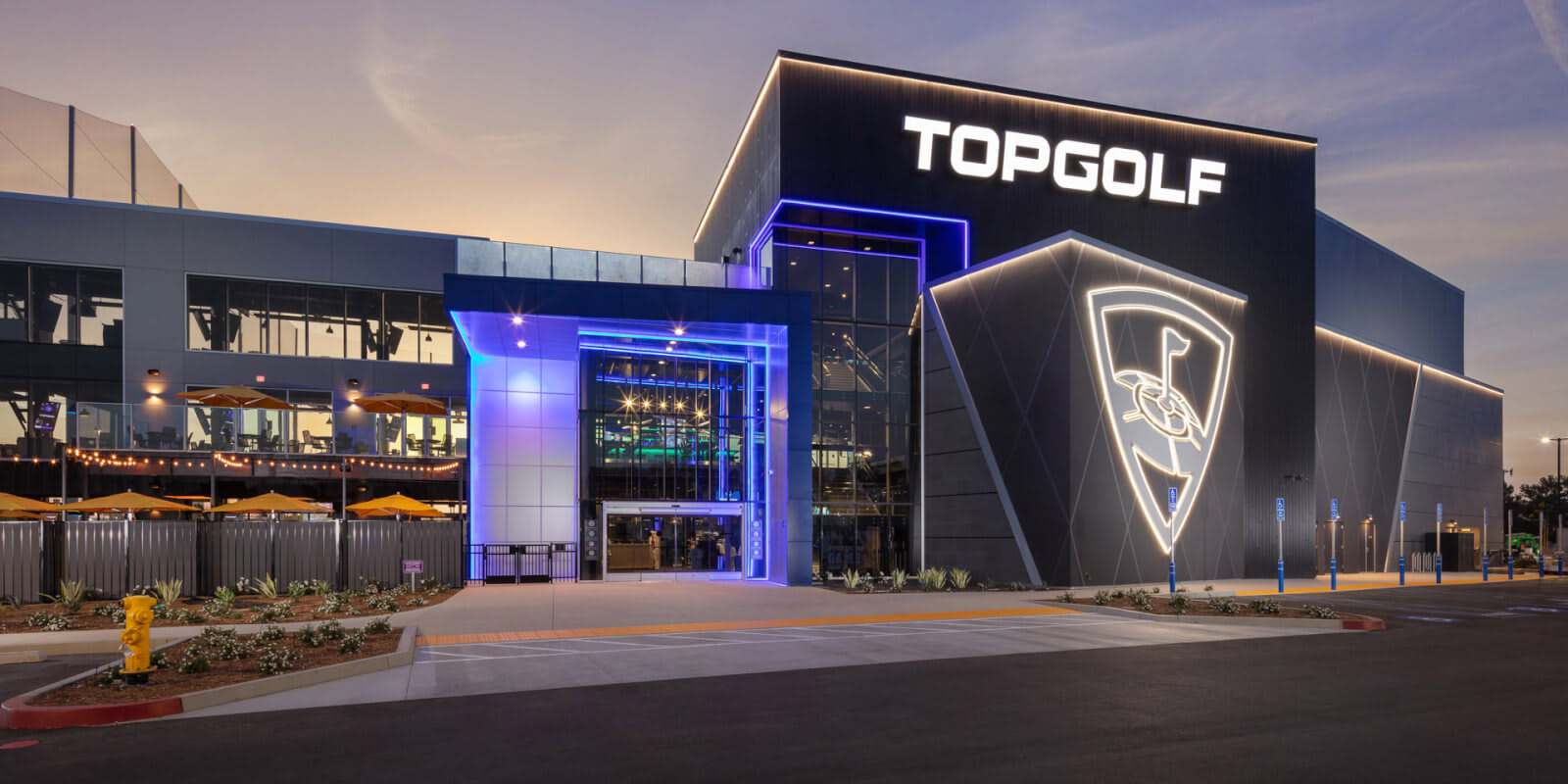 Top Golf El Segundo
Top Golf's 76th outdoor global venue has finally opened in El Segundo! Located along Pacific Coast Highway, Top Golf's signature technology-driven golf experience offers plenty of fun including a restaurant, sports bar, top-shelf drinks, and music year-round. The location is equipped with Top Golf's newest technology, TV wall, new ball dispenser units, large HD screens in the outfield, and Top Golf's signature Topracer ball-tracing technology. We recommend booking with a group and reserving your own climate-control golf bay to enjoy personal service directly to you!

The Links at Terranea
The Links at Terranea offers a dramatic nine-hole, par-3 golf course with a view to match. Terranea is one of the most beautiful courses in Los Angeles, as it sits on an ocean cliff with stunning vistas and water features that add to the experience. When finished, you can head to the outdoor seating area and enjoy beverages.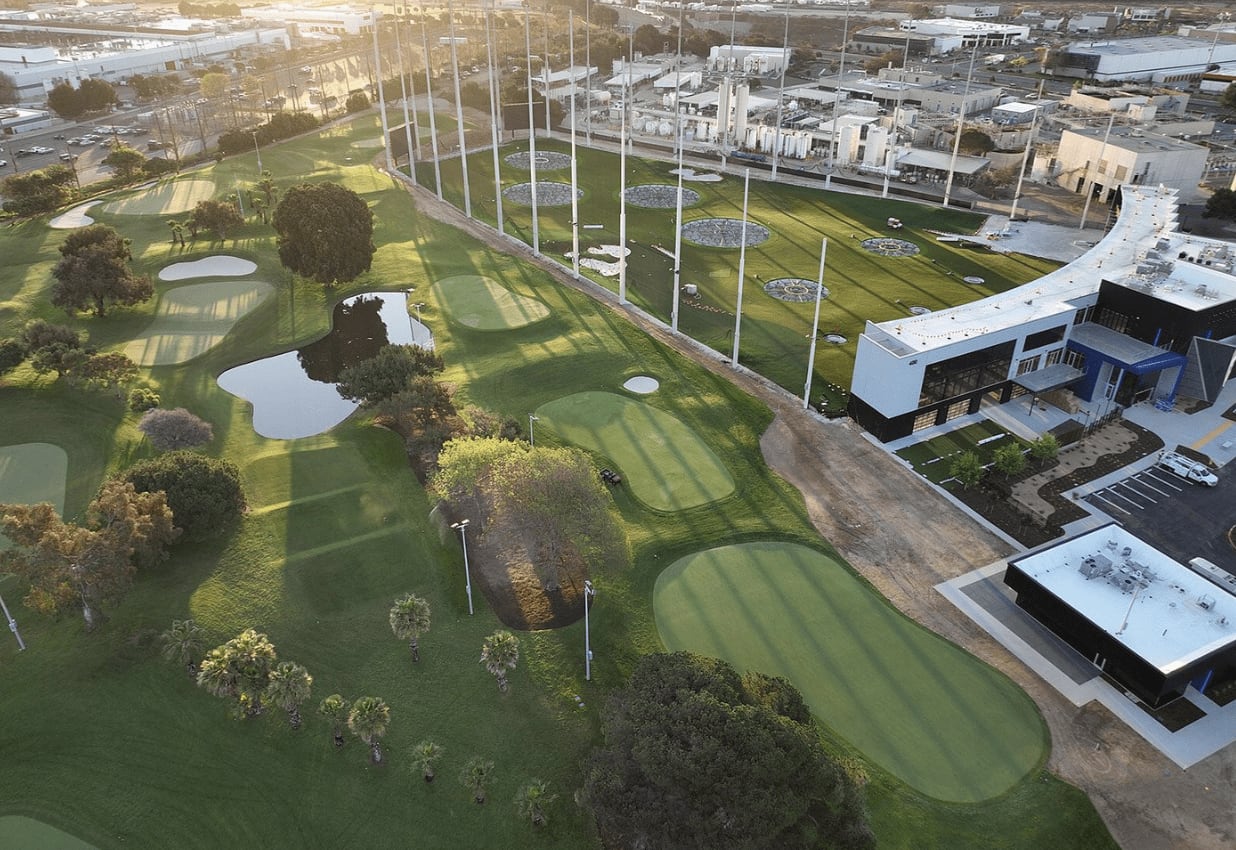 Lakes At El Segundo
If you're looking for a scenic 18-hole course with lakes and challenging holes, this is the place to go. Terranea has been hailed as one of LA's best courses in recent years, but the Lakes at El Segundo offers a simple, gorgeous course that makes it worth checking out too.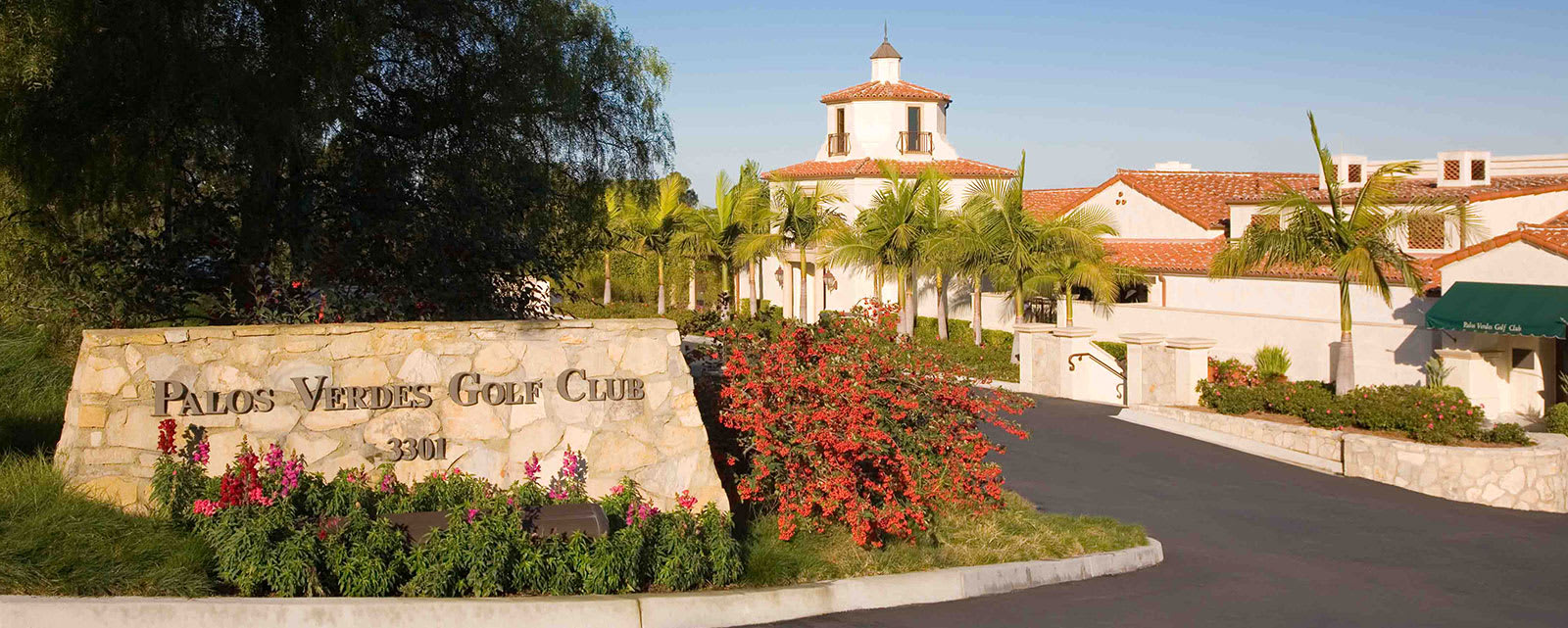 Palos Verdes Golf Club
Palos Verdes Golf Club is one of Los Angeles' most popular courses featuring an ocean-view golf course with a variety of terrain to challenge yourself. Its well-groomed greens, impeccable service, and incredible dining facilities make this golf course one-of-a-kind.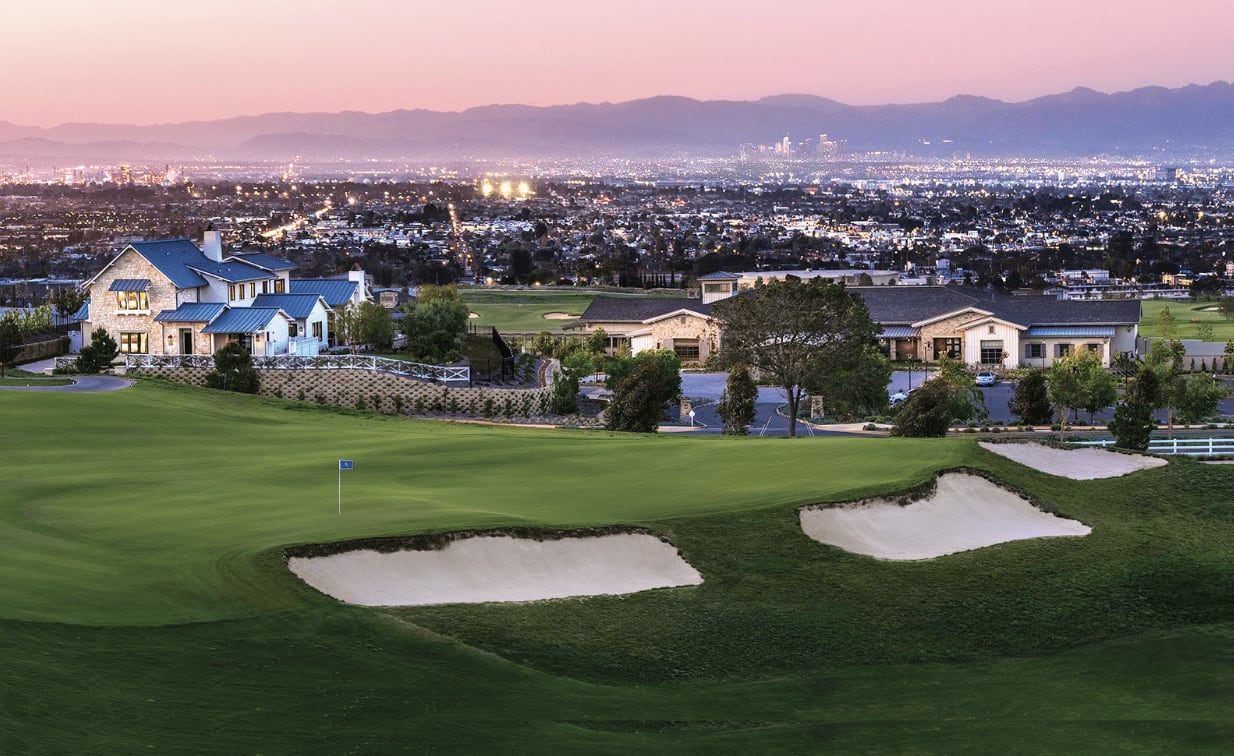 Rolling Hills Country Club
Rolling Hills Country Club is a new state-of-the-art facility located on the tip of the Palos Verdes Peninsula. The incredible skyline views of the San Gabriel Mountains and Los Angeles Basin make this club a worthwhile choice. Plus, you'll never get bored with the various amenities, including dining, athletic facility, spa, aquatic center, poolside cabanas, and kids club!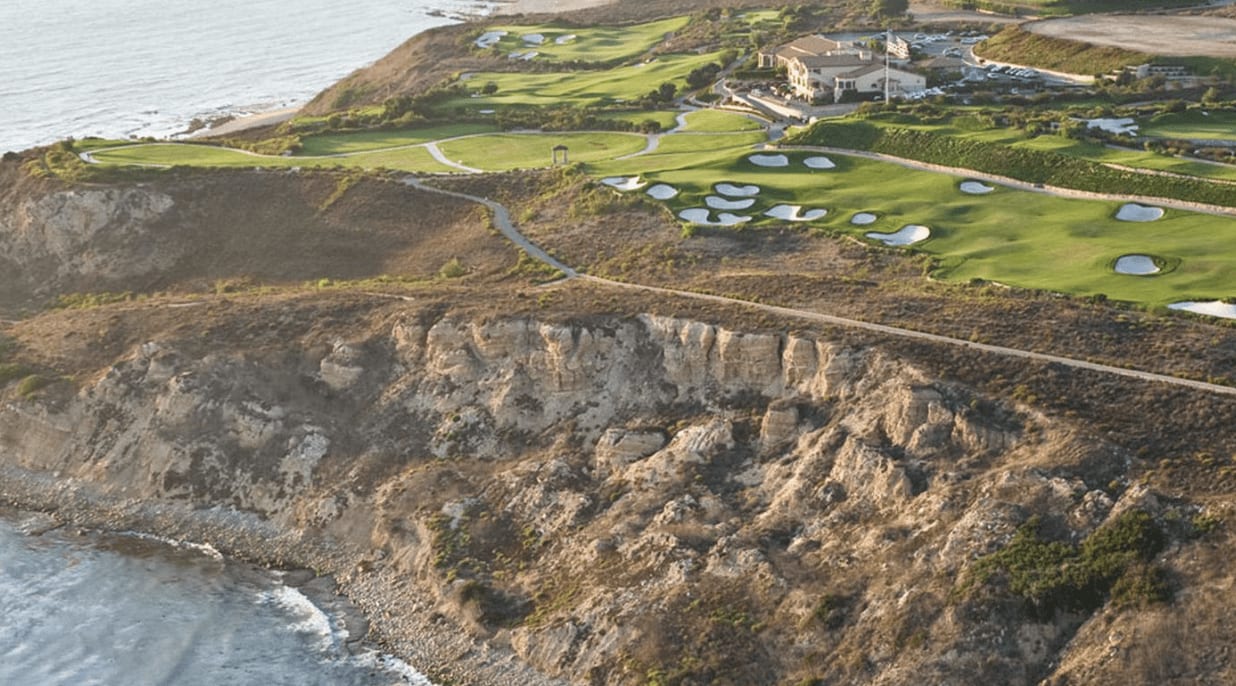 Trump National Golf Club Los Angeles
This Los Angeles golf course is a must-play for any golfer. It features 18 holes of golf with challenging green complexes and rolling hillsides with an ocean view. Trump National Golf Club Los Angeles also offers outstanding dining, lodging, and banquet facilities to round out your experience!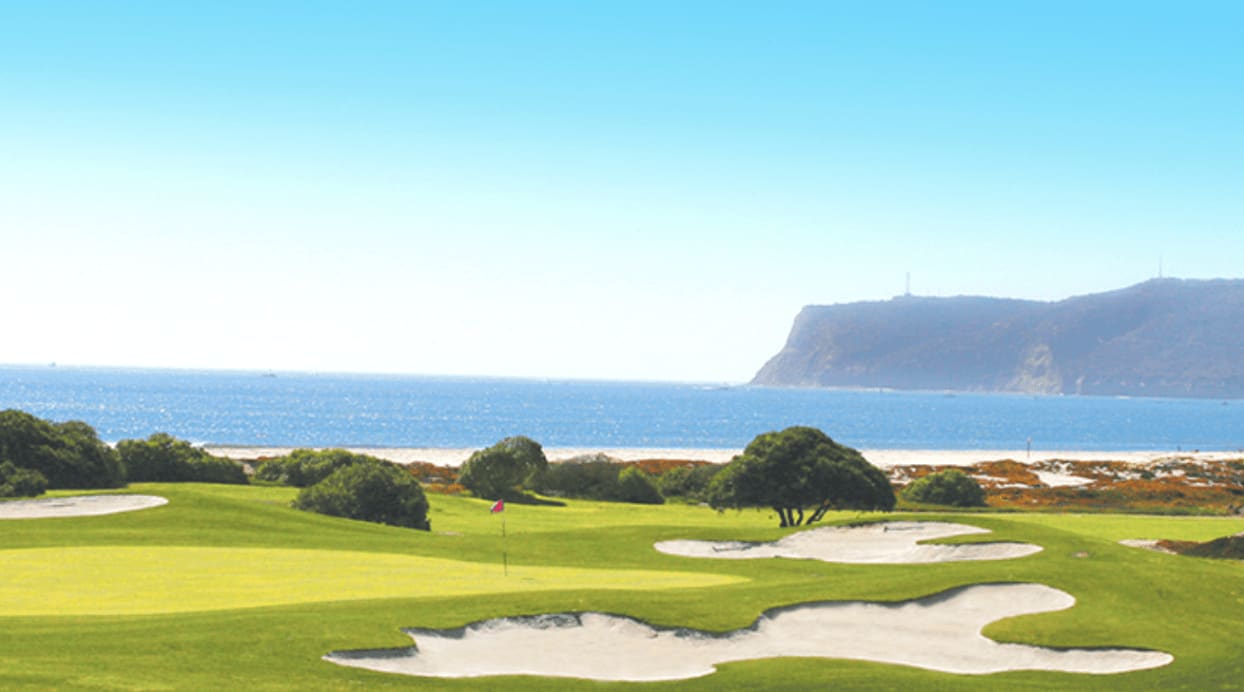 Sea Aire Golf Course
Sea Aire Golf Course offers a quaint 9 hole, 3-par golf course located on the hills of the Seaside Ranchos neighborhood. It's managed by the city of Torrance and is the perfect course for beginners, families, or seniors who are looking for a smaller course on relatively flat ground. At Sea Aire Golf course, you can expect prices as low as $4 for residents to play a round of golf.