As we embrace the most magical time of the year, our holiday event calendar is your guide to the season's enchanting happenings. From dazzling light displays to spirited parades, and cozy winter markets, the South Bay is set to captivate you with a myriad of celebrations. Get ready to immerse yourself in the joyful tapestry of holiday events that make the South Bay a winter wonderland like no other!
Manhattan Beach Tree Lighting | November 15 | 6:00 PM - 9:00 PM
Experience a festive night filled with holiday tunes, shopping delights, and delectable dining, all conveniently situated in the heart of Downtown Manhattan Beach.
Marking the official commencement of the holiday season in Manhattan Beach, the annual Pier Lighting and Holiday Open House serves as a heartfelt expression of gratitude from the local restaurants, retail stores, and businesses to their loyal customers and the supportive community. The downtown merchants extend their operating hours until 9:00 PM, presenting an opportunity to explore unique gifts and enticing holiday deals. Delight in the original menus offered by the restaurants, complete with tantalizing samples to kickstart your culinary journey for the evening. Don't forget to bring your kids along and, of course, your shopping list for a memorable and festive experience!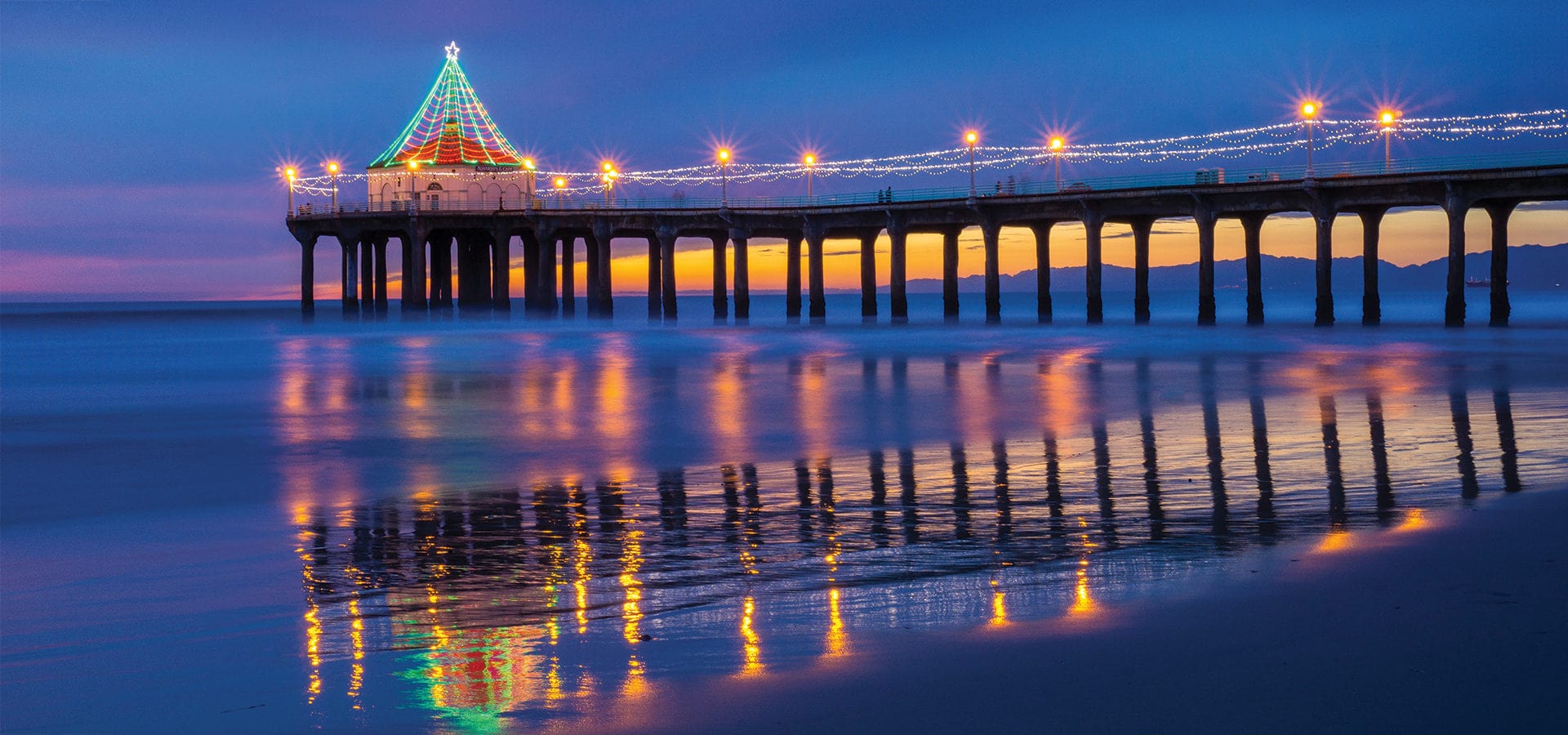 Learn More Here
Hermosa for the Holidays | November 17 - November 19 | 10:00 AM - 5:00 PM
Mark your calendars for a three-day holiday extravaganza presented by the Hermosa Beach Chamber of Commerce and Visitor's Bureau, spanning from Friday, November 17, 2023, to Sunday, November 19, 2023. This festive weekend promises a delightful blend of music, shopping, delectable dining experiences, and family-friendly activities, and culminates in a mesmerizing tree lighting ceremony. Join us for a weekend filled with joy, community, and the spirit of the season!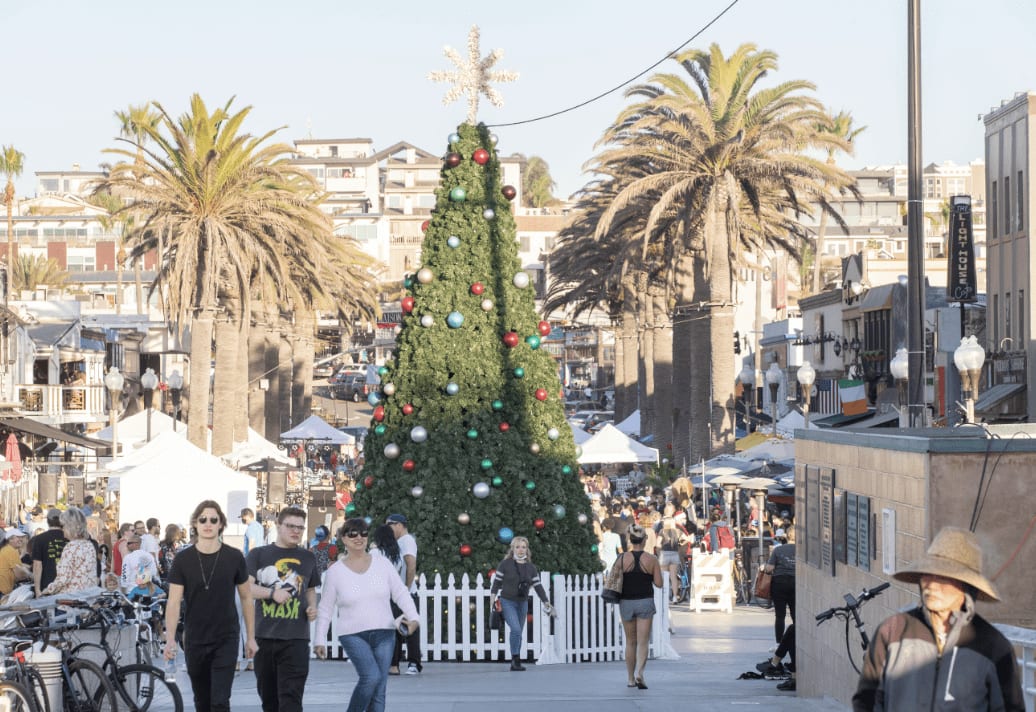 Learn More Here
Hermosa Beach Wreath Making Workshop | November 19 | 12:00 PM - 2:00 PM
Discover the art of crafting a stunning holiday wreath with hands-on guidance, acquiring valuable professional floristry techniques along the way. Not only will you master the skill of wreath-making, but you'll also have the pleasure of showcasing your handiwork at home and boasting about your newfound expertise. This experience is perfect for flower enthusiasts and groups of friends alike, offering a delightful opportunity to bond over the joy of creating beautiful seasonal decor.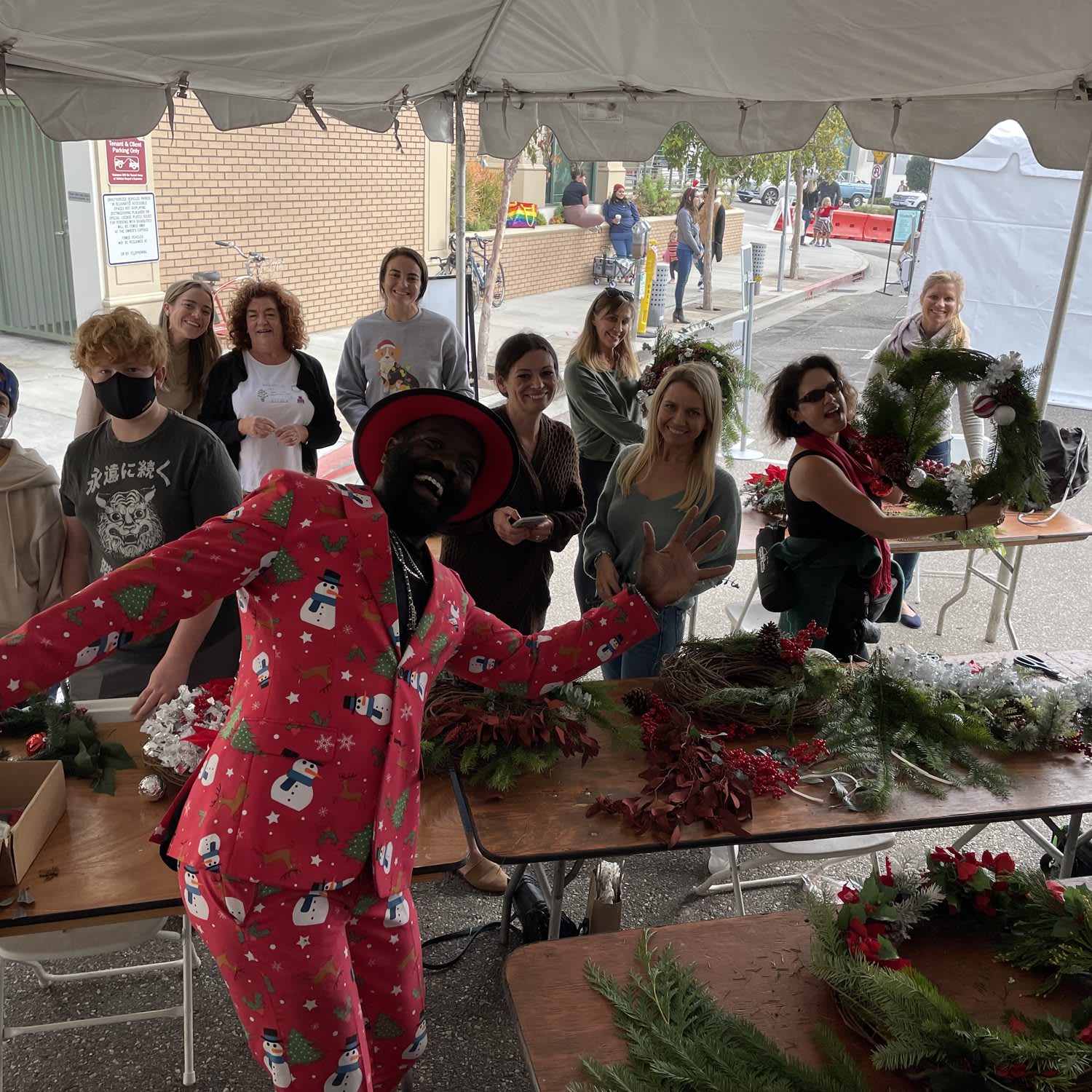 Learn More Here
Rooftop Cinema Club El Segundo Presents: Elf | November 18 | 7:45 PM
Immerse yourself in the ultimate open-air cinema escapade, nestled far from the city's commotion, surrounded by mountain vistas, twinkling starlit skies, and refreshing ocean breezes. Embark on a festive journey as you ignite the holiday spirit with the timeless classic, Elf!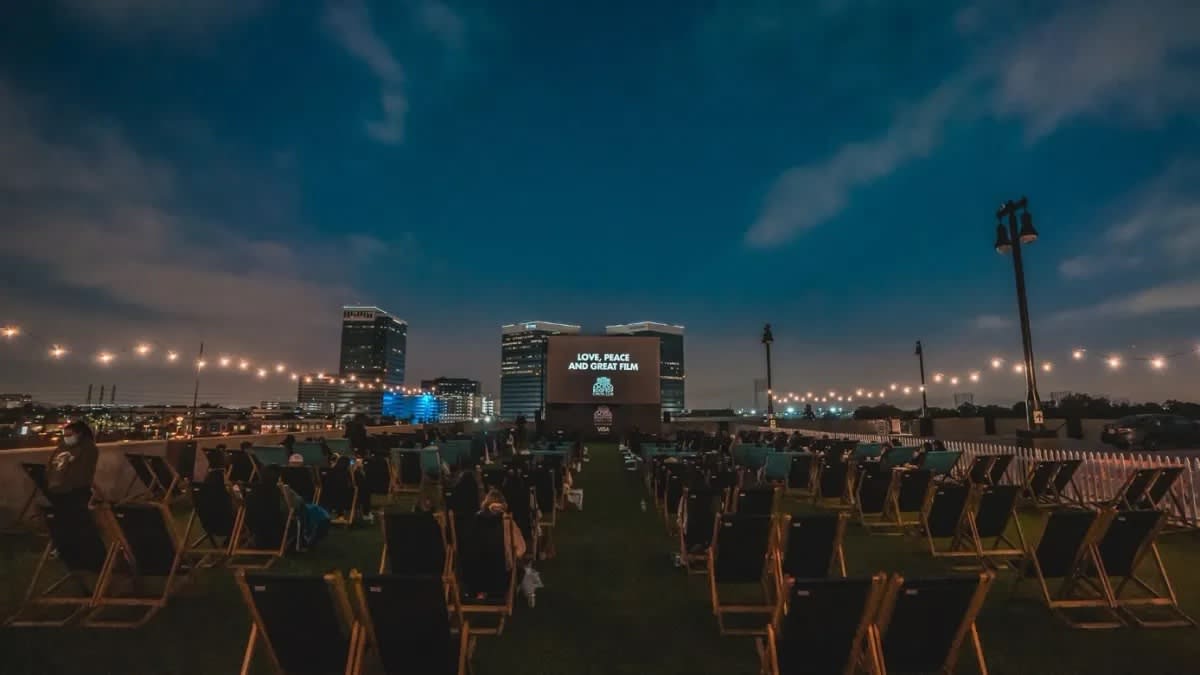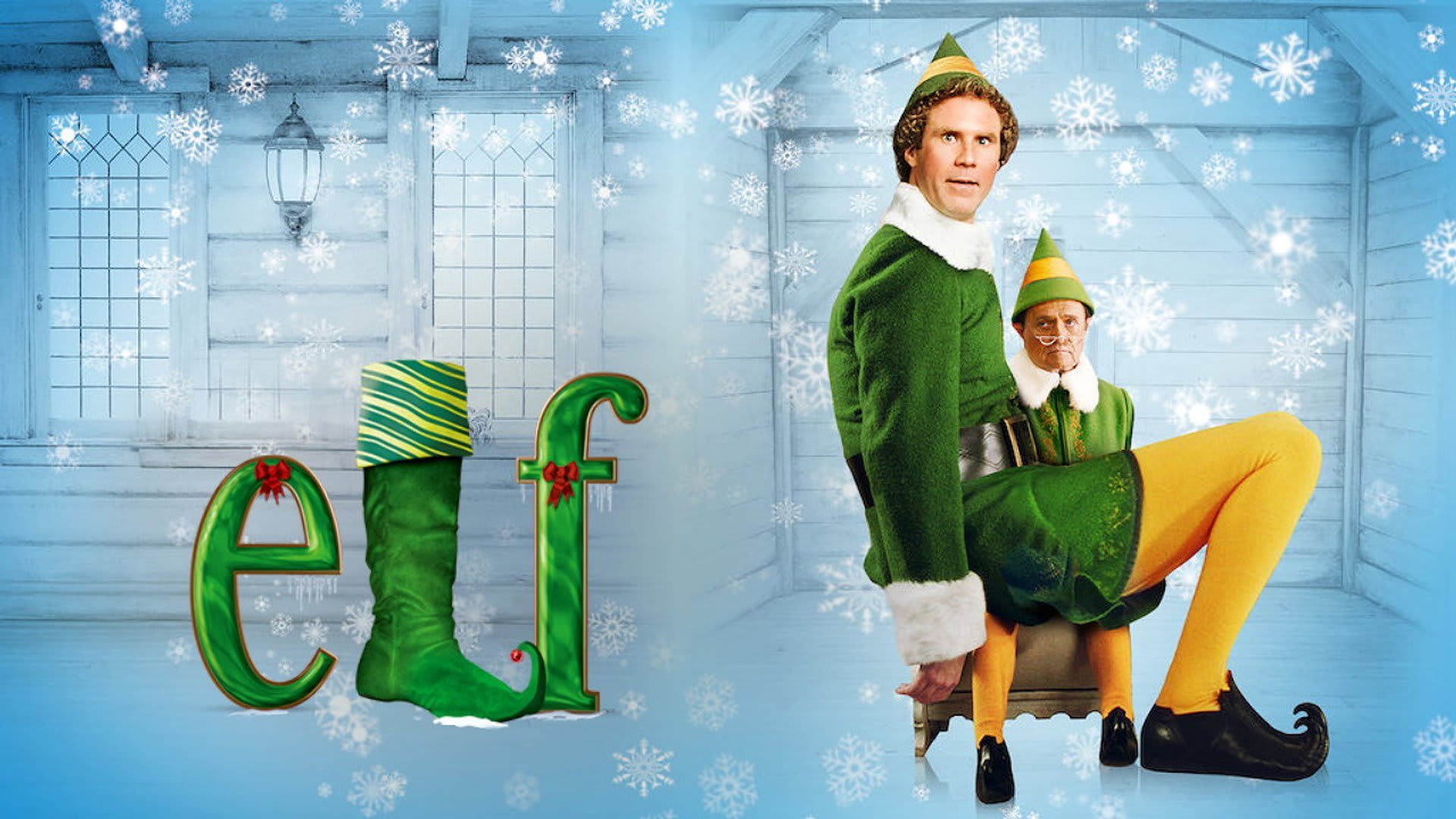 Learn More Here
Watch the Elf Trailer Here
Rooftop Cinema Club El Segundo Presents: The Holiday | November 19 | 8:00 PM
Immerse yourself in the ultimate open-air cinema escapade, nestled far from the city's commotion, surrounded by mountain vistas, twinkling starlit skies, and refreshing ocean breezes. Kick-off this holiday season with this classic holiday Romantic Comedy!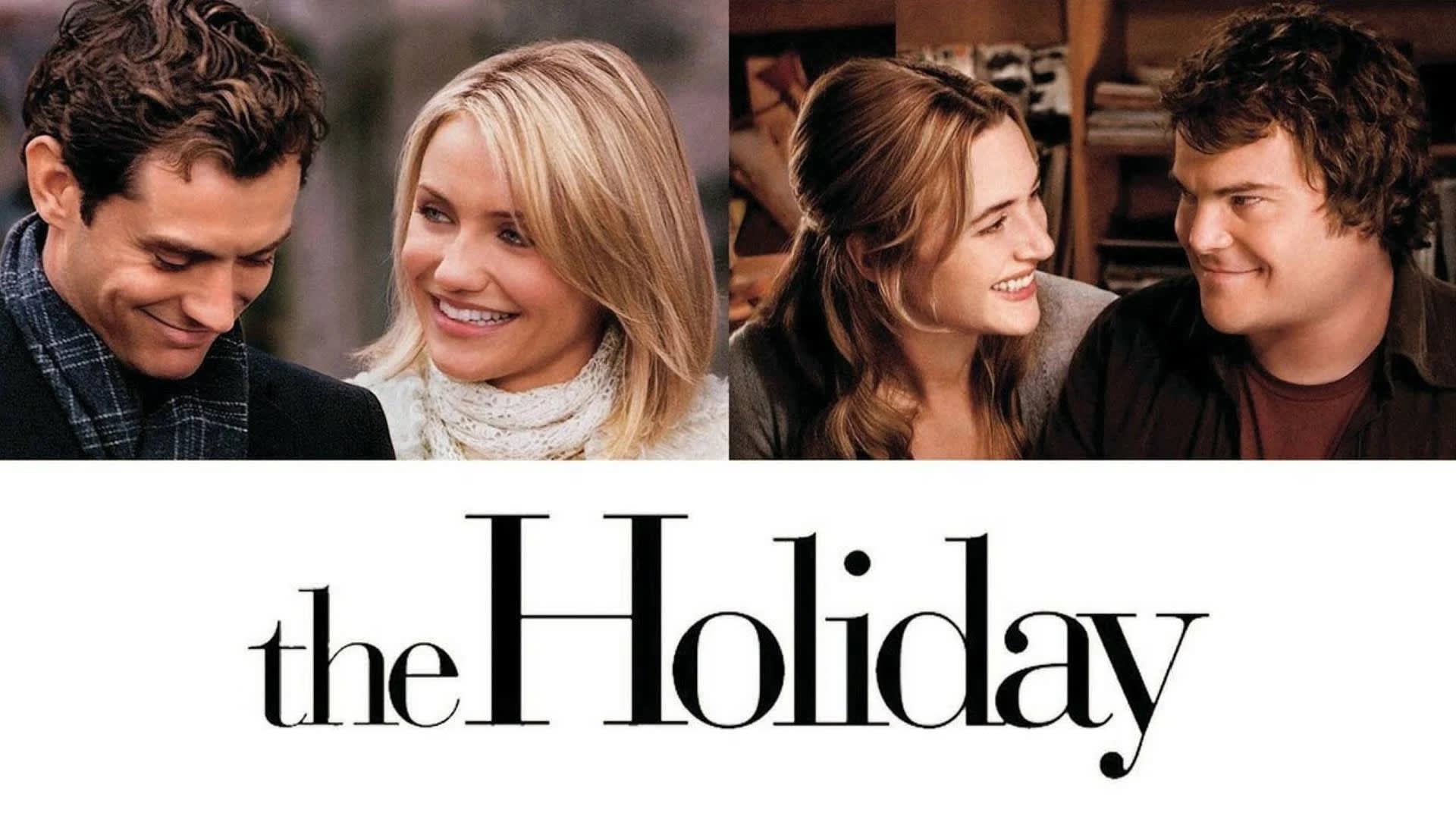 Learn More Here
Watch The Holiday Trailer Here
Terranea Gingerbread House Lounge | November 25 (Every Saturday & Sunday) | 1:00 PM - 10:00 PM
Experience an enchanting encounter with Terranea's grandest confectionary masterpiece debut! Indulge in festive cocktails, seasonal sips, and delectable house-made sweet treats guaranteed to illuminate your holiday spirits.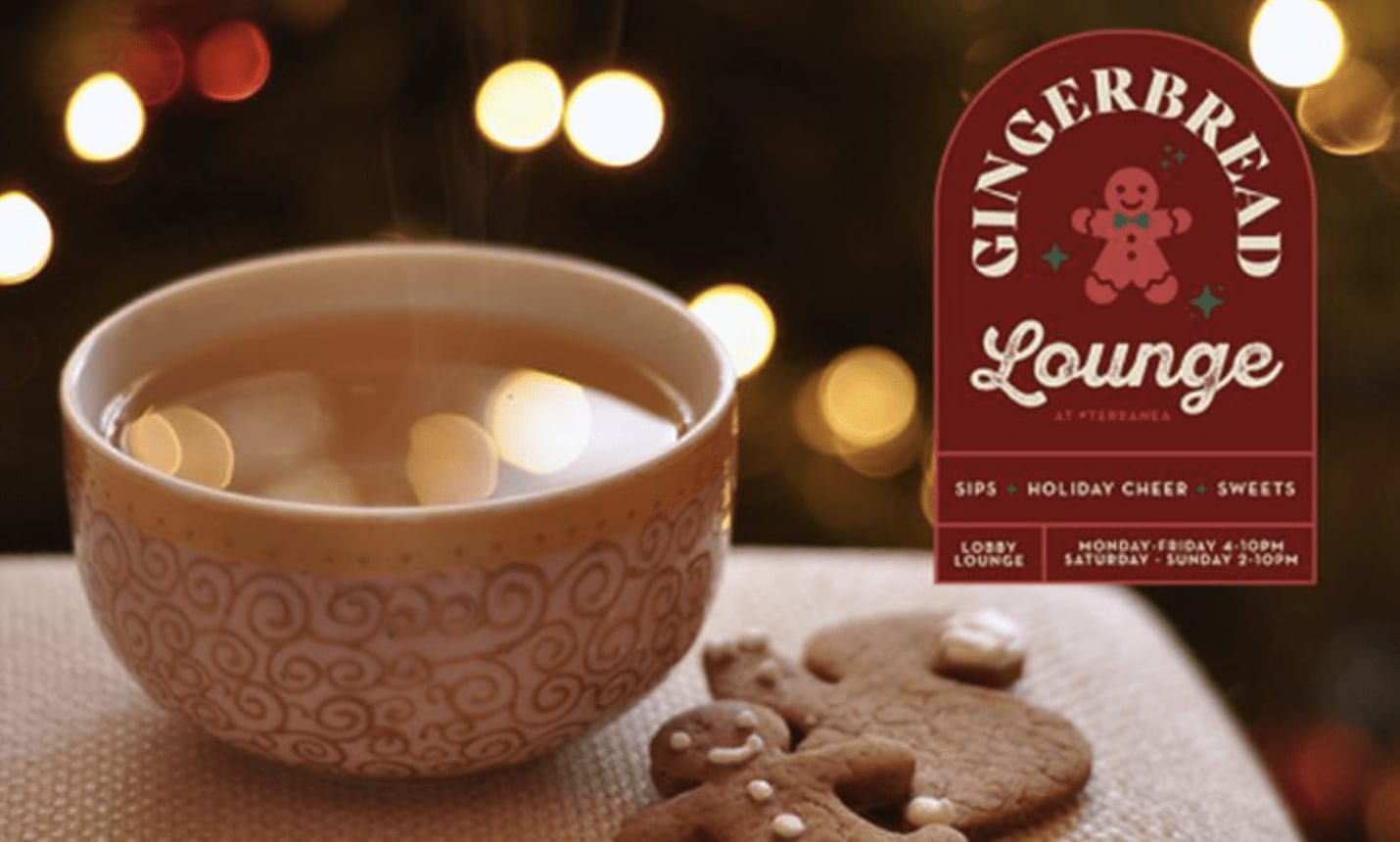 Learn More Here
Torrance Memorial Annual Holiday Festival | November 28 - December 3 | 10:00 AM - 4:00 PM
The Holiday Festival spans six delightful days, offering a festive array of decorated Christmas trees, musical delights, entertaining performances, boutique experiences, dedicated senior days, a dazzling Fashion Show, and culminating in an elegant Gala Dinner and Auction.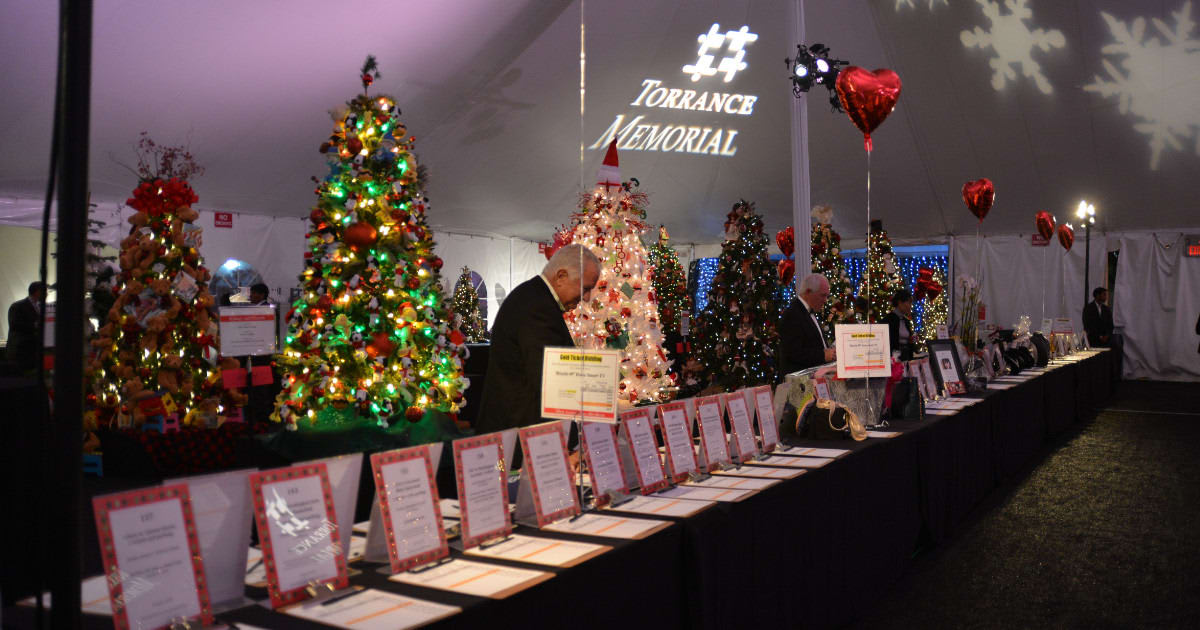 Learn More Here
A Very La Venta Inn Holiday | December 3 | 11:00 AM - 2:00 PM
Bring the family together and make your way to La Venta Inn for an abundance of holiday delights, including professional family photos, festive La Venta Cookie Decorating, creative Holiday Wreath Decorating, gourmet offerings from Made by Meg's food stations, Gray Whale Gin's crafted holiday cocktails, and a pajama drive to contribute to local children in need!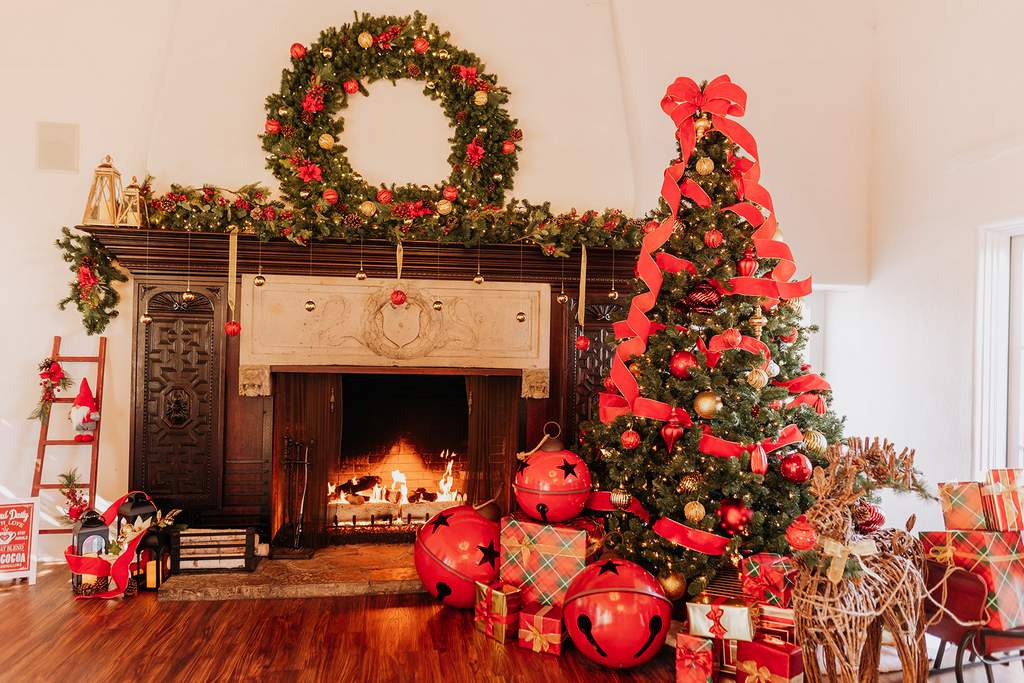 Learn More Here
Redondo Beach Riviera Village Holiday Stroll | December 7 | 5:00 PM - 9:00 PM
For decades, the Riviera Village Holiday Stroll has been a cherished street celebration in the community. Join us to kick off the holiday shopping season in The Village. Pro Tip: Secure your dinner reservations in advance at Riviera to steer clear of long wait times!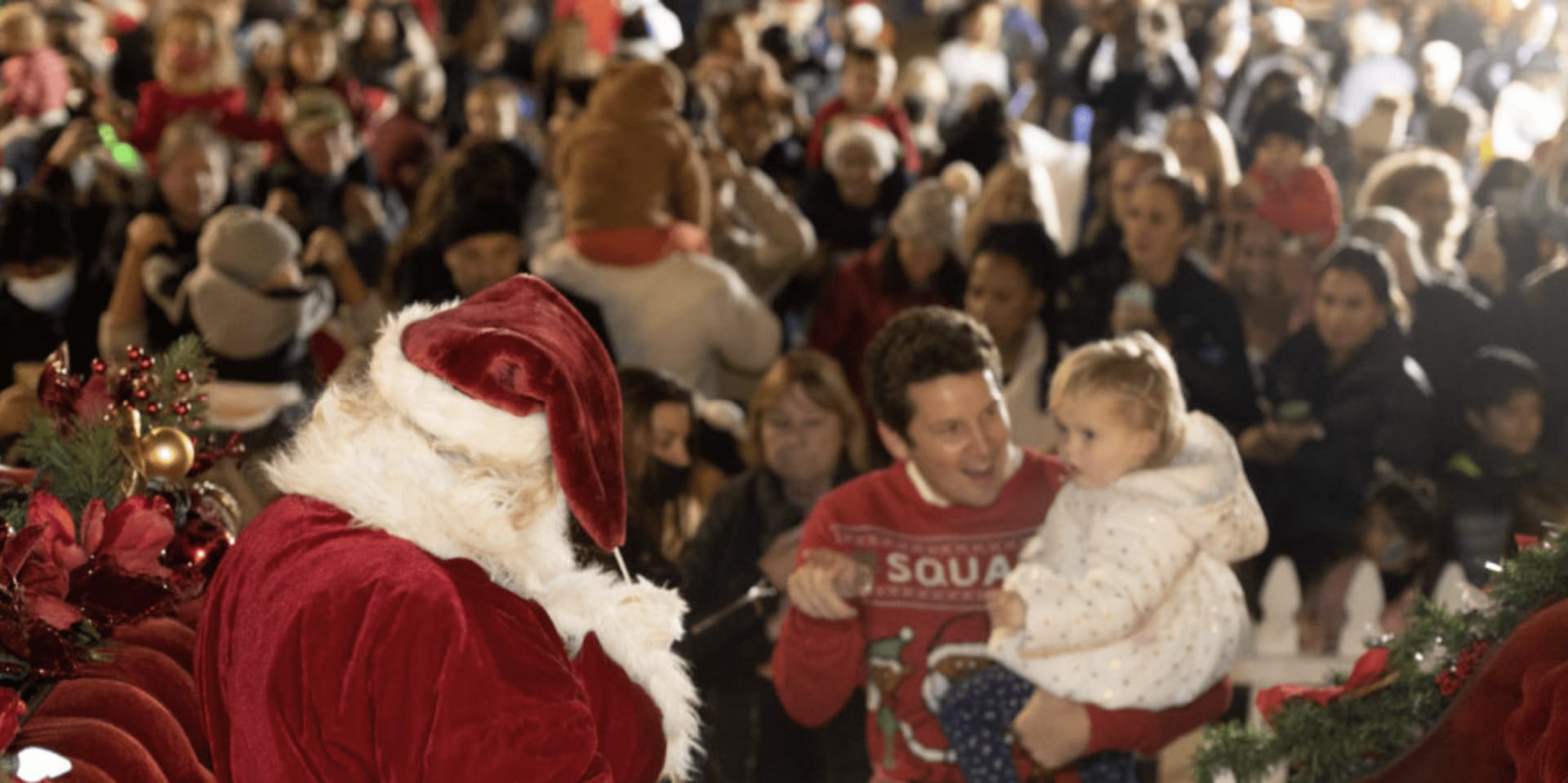 Learn More Here
Breakfast with Santa at Terranea Resort | December 9 | 9:00 AM - 1:00 PM
Enjoy a festive and magical breakfast adventure as Santa makes the journey from the North Pole to join you in the ballroom for enchanting photo opportunities. Indulge in bakery and waffle stations, savor beverages and hot foods, explore the egg kitchen, delight in a kids' buffet, engage in festive crafts, and capture cherished moments with Santa!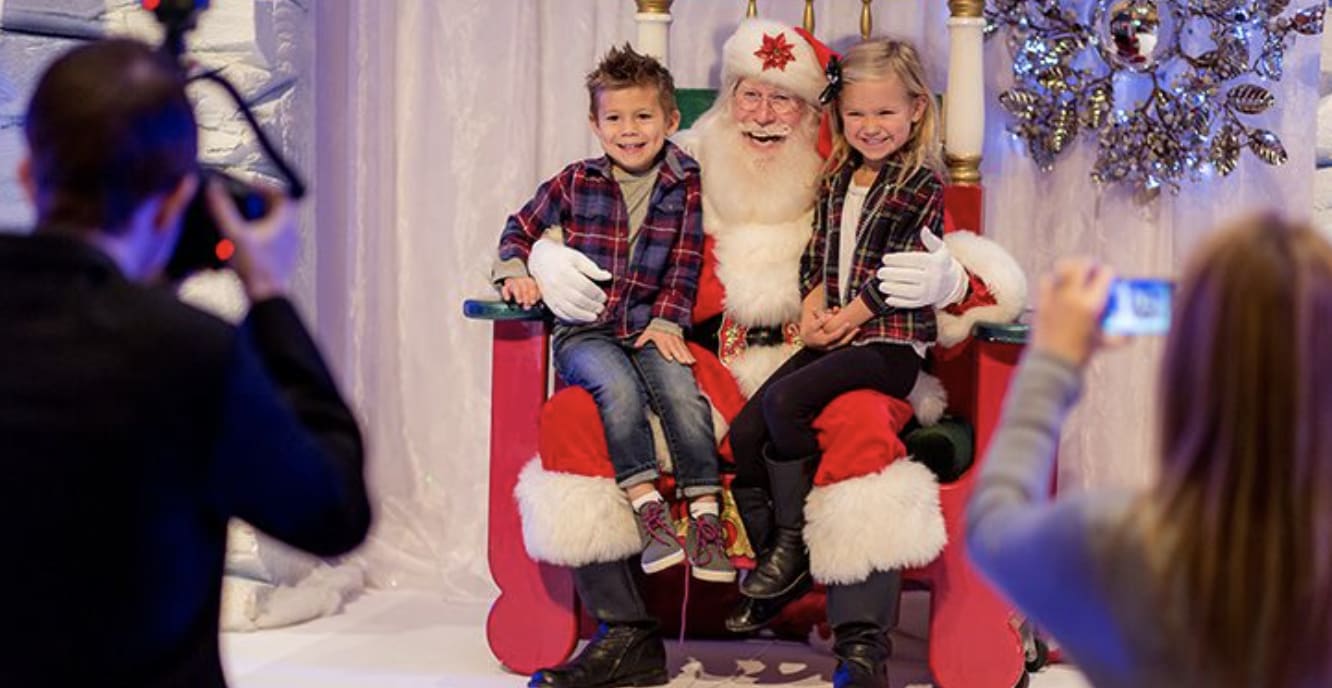 Learn More Here
Hermosa Beach Sand Snowman Contest | December 9 | 9:00 AM - 11:30 PM
The forecast predicts nothing but sand, so gather your family or friends, along with shovels, scarves, and mittens, because in Hermosa Beach, we're building SANDSNOWMEN! This distinctive holiday tradition welcomes participants of all ages and abilities. Arrive early to secure your spot for crafting the finest Sand Snowman! Prizes await in categories such as HERMOSA BEACH FAVORITE, MOST UNIQUE, MOST TRADITIONAL, BEST DRESSED, AND FUNNIEST. Registration kicks off at 9:00 am, with judging commencing at 11:15 am.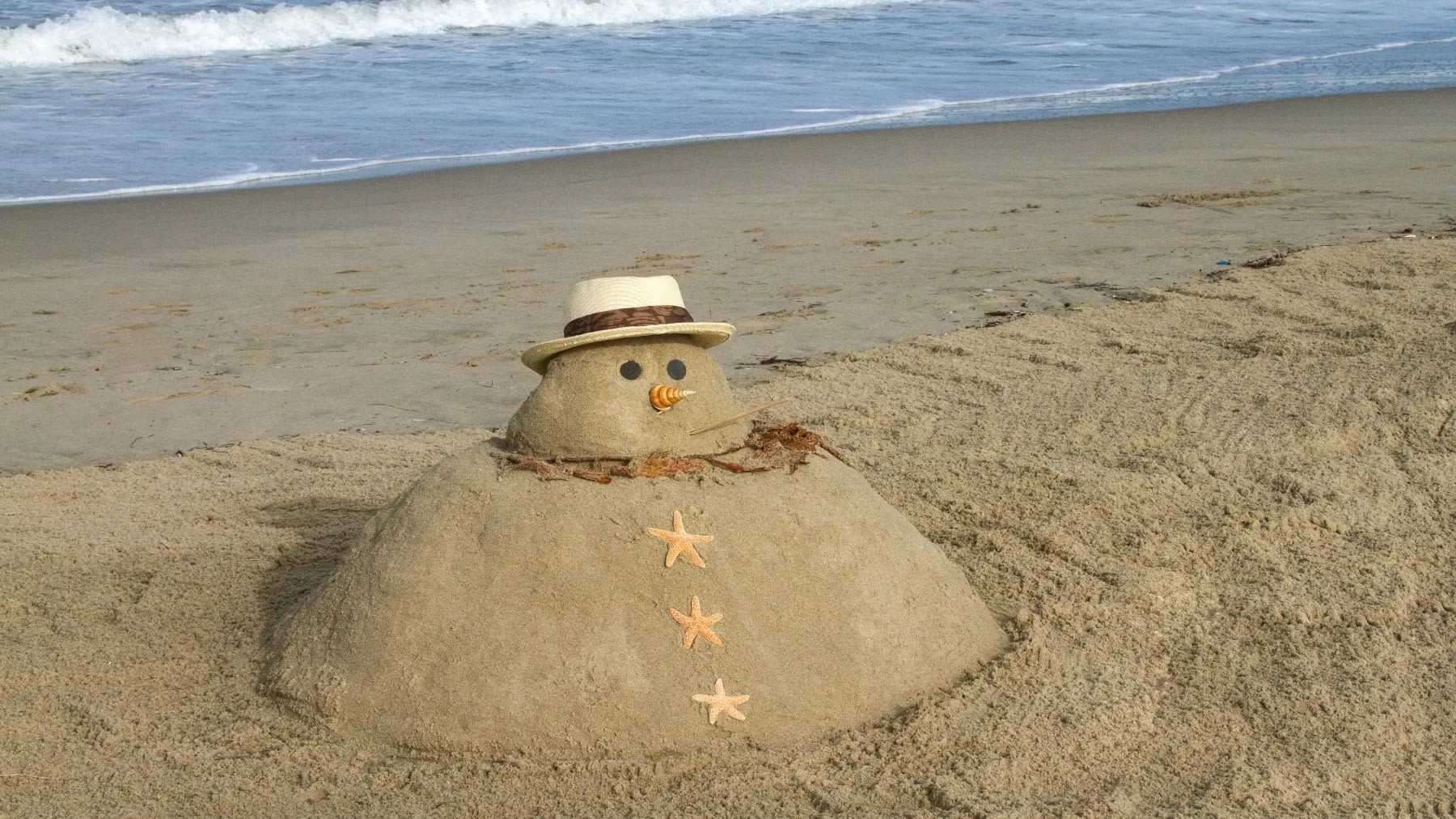 Learn More Here
Skechers Holiday Firework Show in Manhattan Beach | December 10 | 7:00 PM
Head over to the Manhattan Beach Pier for some holiday cheer with Skechers' annual firework show! Fireworks will launch from the pier beginning at 7:00 PM with live music, a SNOW PARK in the upper south parking lot above the pier, and a Santa's Sled Toy Drive in coordination with the downtown association.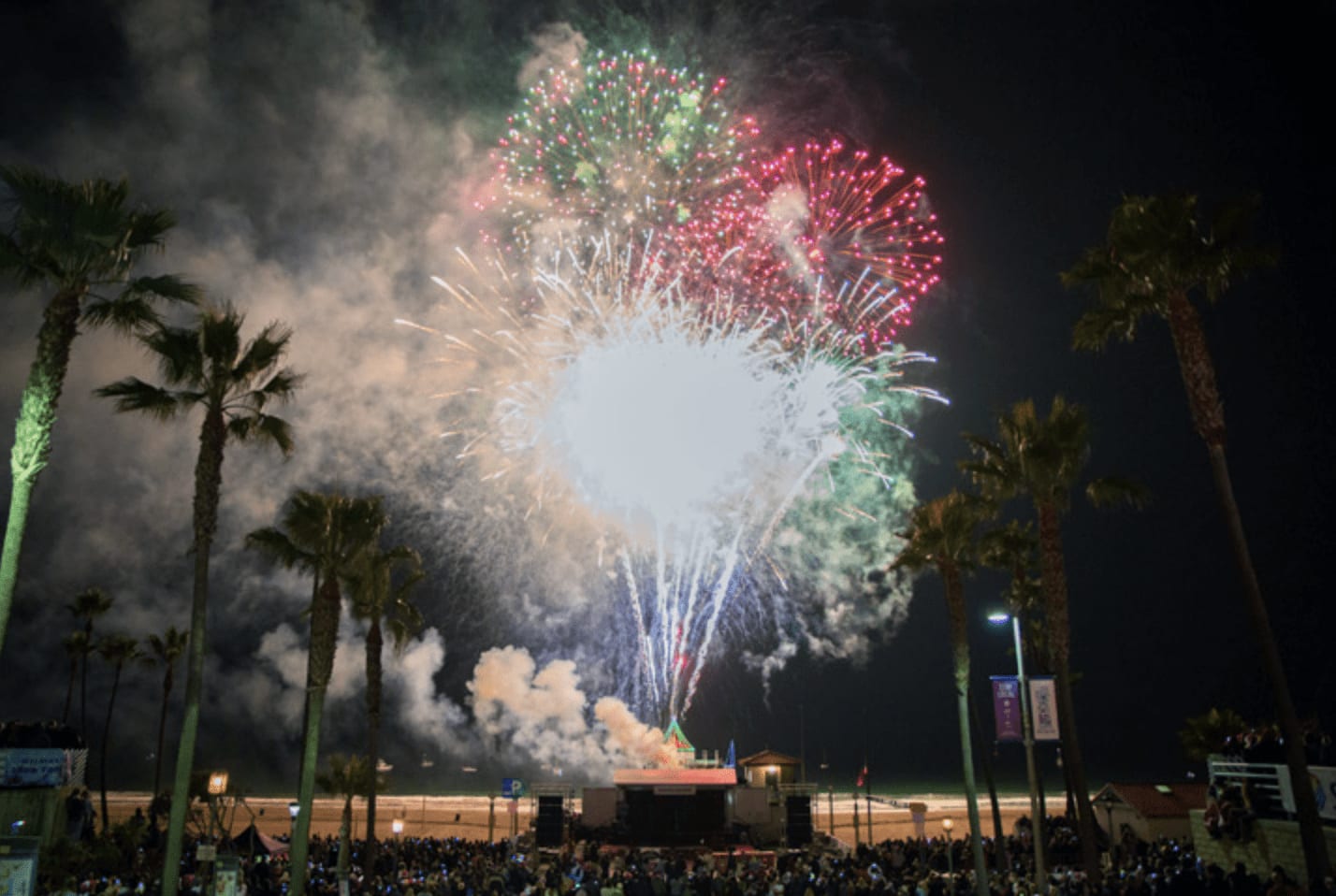 Learn More Here
Hermosa Beach Community Movie Night Presents: The Grinch | December 15 | 5:00 PM - 8:00 PM
The Community Movie Night, brought to you by the Hermosa Beach Community Resources Department, is here! Join the festivities as we celebrate the holiday season with a special screening of "The Grinch." Arrive early for additional holiday delights! From 5:00 pm to 6:30 pm, enjoy games, crafts, and the opportunity to capture festive moments with Santa. The movie will follow from 6:30 pm to 8:00 pm. Don't miss this joyful event for the whole community!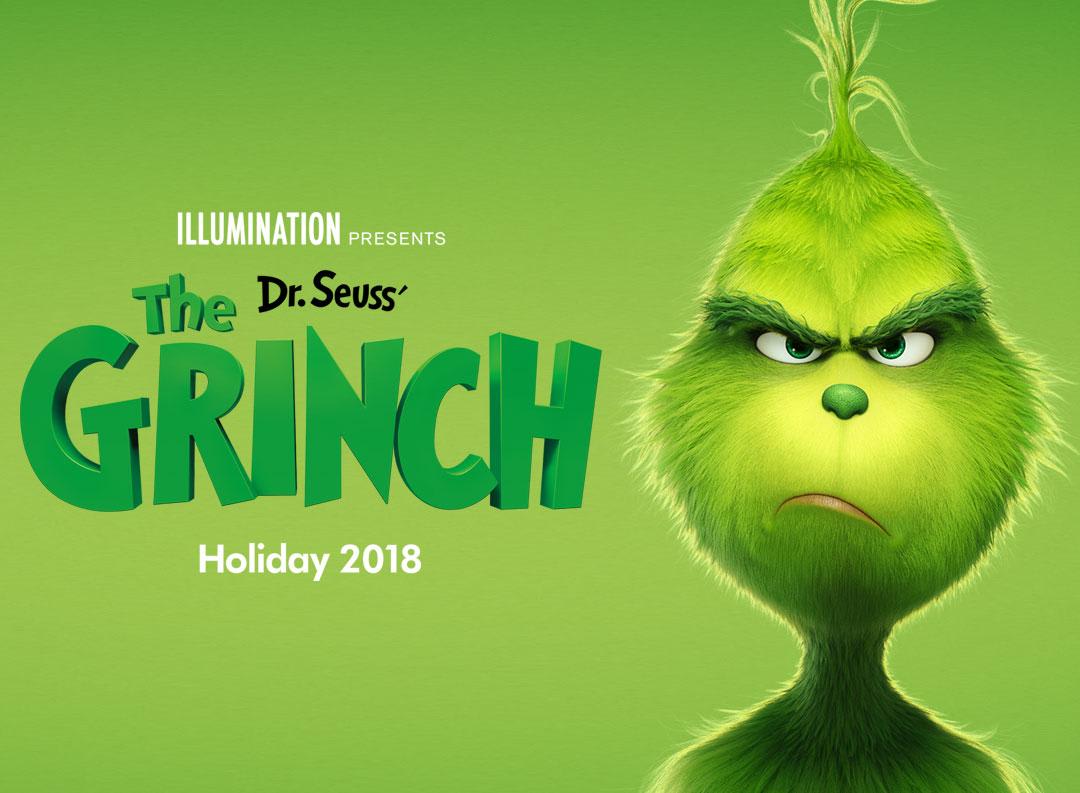 Learn More Here
**Event dates & times are subject to change! Be sure to check the event website ahead of time*
The AREA team hopes to see you around this holiday season to spread some holiday cheer! If you are seeking advice on the current real estate market, or are looking for help to achieve your 2024 real estate goals, reach out to our team today to start the conversation. We are happy to help reach your goals and become your real estate agent, friend, and advisor for life!

Reach out here!