As the leaves begin to change and a crisp chill fills the air, fall enthusiasts in Los Angeles are gearing up for a season of thrilling and festive activities. From spooky haunted hayrides to vibrant celebrations of Dia de los Muertos, the city has something for everyone. So, grab your pumpkin spice latte and prepare to embark on an autumn adventure filled with fun and frights.
1. Los Angeles Haunted Hayride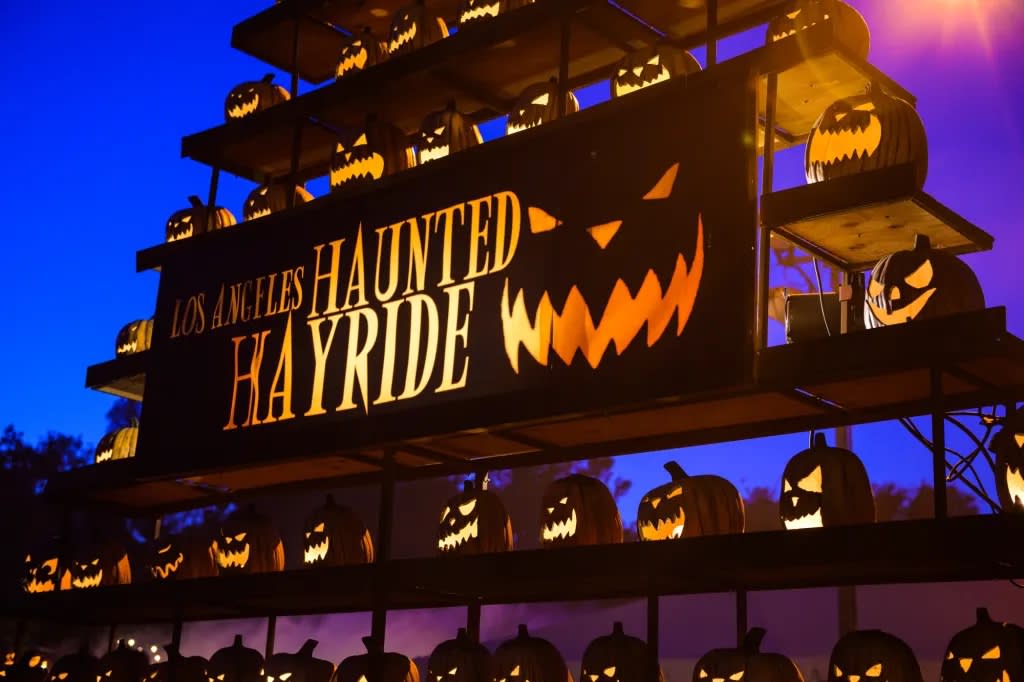 Location: Griffith Park
Dates: September 29 - October 31
Kicking off our fall festivities is the spine-tingling Los Angeles Haunted Hayride. Located in the heart of Griffith Park, this hair-raising experience takes you on a journey through the darkness aboard a hay-filled wagon. Be prepared for ghoulish encounters, eerie scenes, and heart-pounding moments that will leave you screaming for more.
2. Nights of the Jack in Calabasas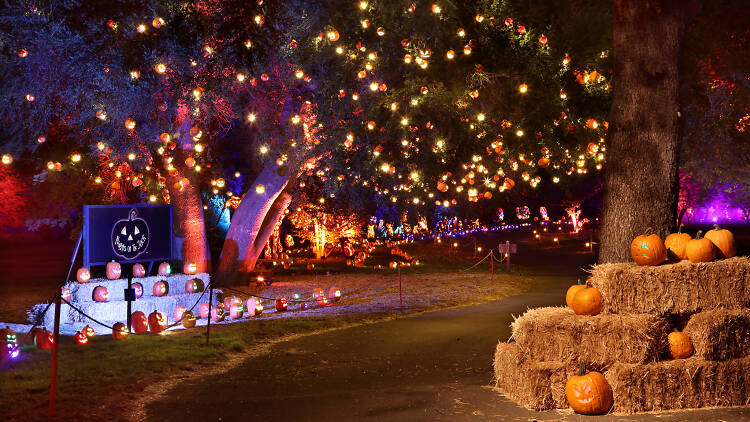 Location: King Gillette Ranch
Date: September 29 - October 31
If you're more inclined toward the whimsical side of Halloween, Nights of the Jack in Calabasas is the place to be. This illuminated pumpkin wonderland features thousands of intricately carved jack-o'-lanterns, creating an enchanting stroll through a world of pumpkin artistry. It's an Instagram-worthy fall experience like no other.
3. Manhattan Beach 33rd Annual Pumpkin Race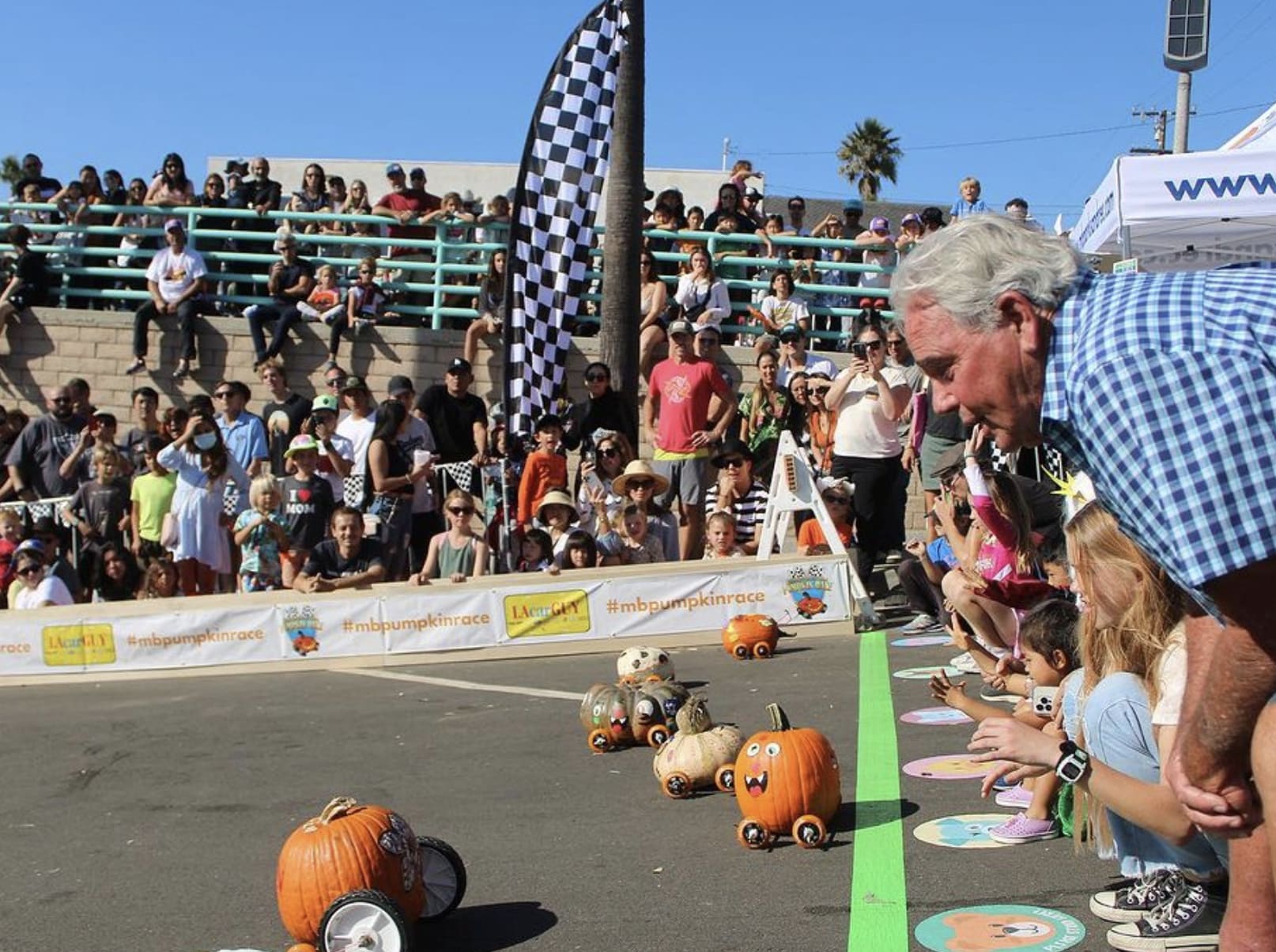 Location: Manhattan Beach
Sunday, October 29th marks the 33rd Annual Pumpkin Race in Manhattan Beach, a family fun event that combines creativity and racing for a truly unique experience on the Manhattan Beach Pier! Transform pumpkins into race cars and compete in a series of races down the pier. The event starts at 12 PM and races start at 2 PM!
4. Universal Studios Halloween Horror Nights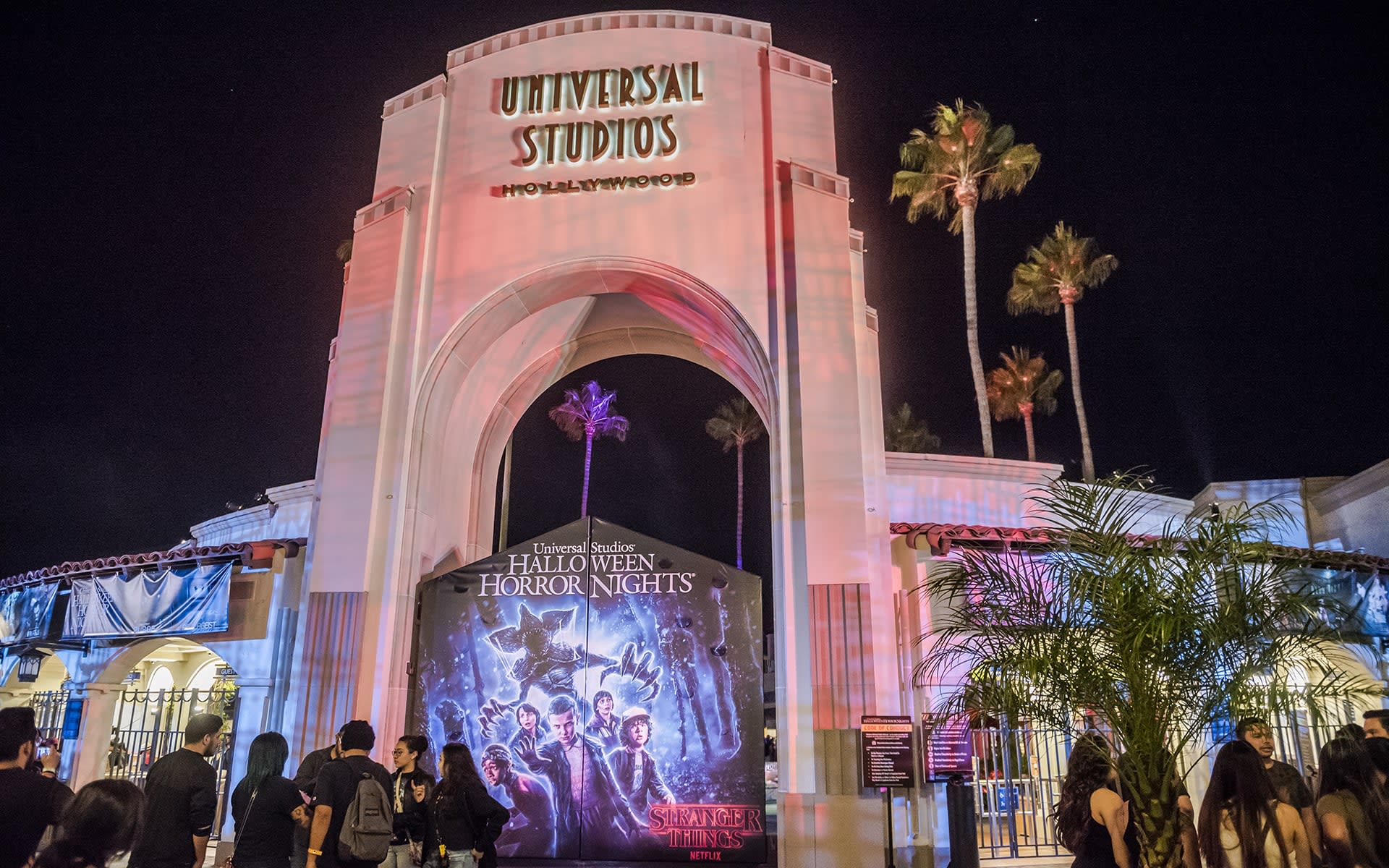 Location: Universal Studios Hollywood
Date: Select Nights | September 7 - October 31
If you're a horror aficionado seeking a true adrenaline rush, Universal Studios Halloween Horror Nights is a must-visit. This iconic event transforms the theme park into a realm of terrifying mazes and haunted houses inspired by your favorite horror films and TV shows. Brace yourself for a night of relentless scares.
5. Riviera Village Halloween Trick or Treat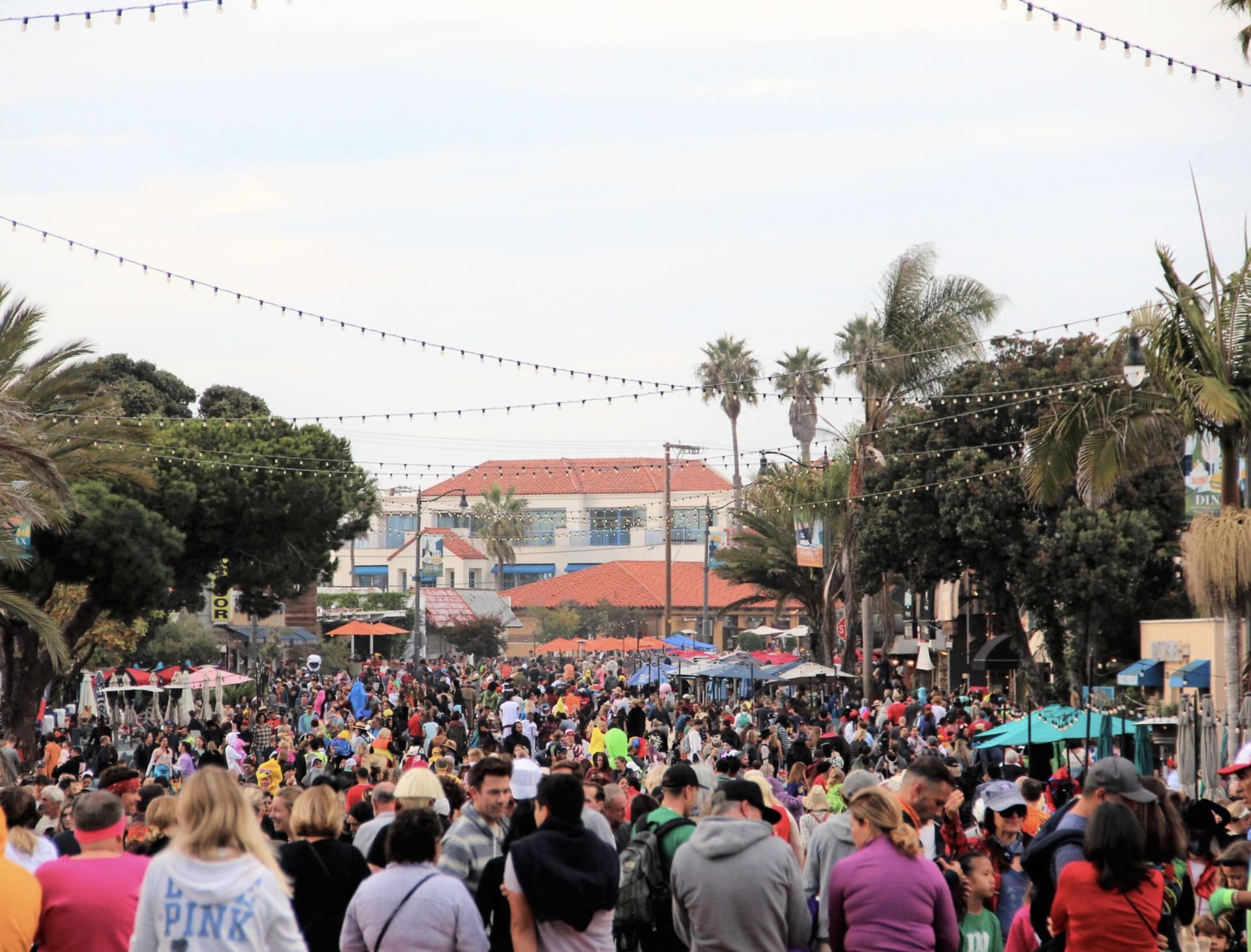 Location: Catalina Avenue
Prepare your most creative costumes for the highly anticipated annual Riviera Village Halloween Trick or Treat! This cherished South Bay tradition has grown into a beloved event, drawing in thousands of excited children year after year, all eager to relish Halloween in a secure, open-air, and exhilarating setting. During this spooktacular event, Catalina Avenue transforms into a pedestrian paradise, cordoned off from Avenue I to S Elena St., where shops hand out candy and treats. Pro tip: Secure your dinner reservations well in advance to avoid a long wait time at local restaurants!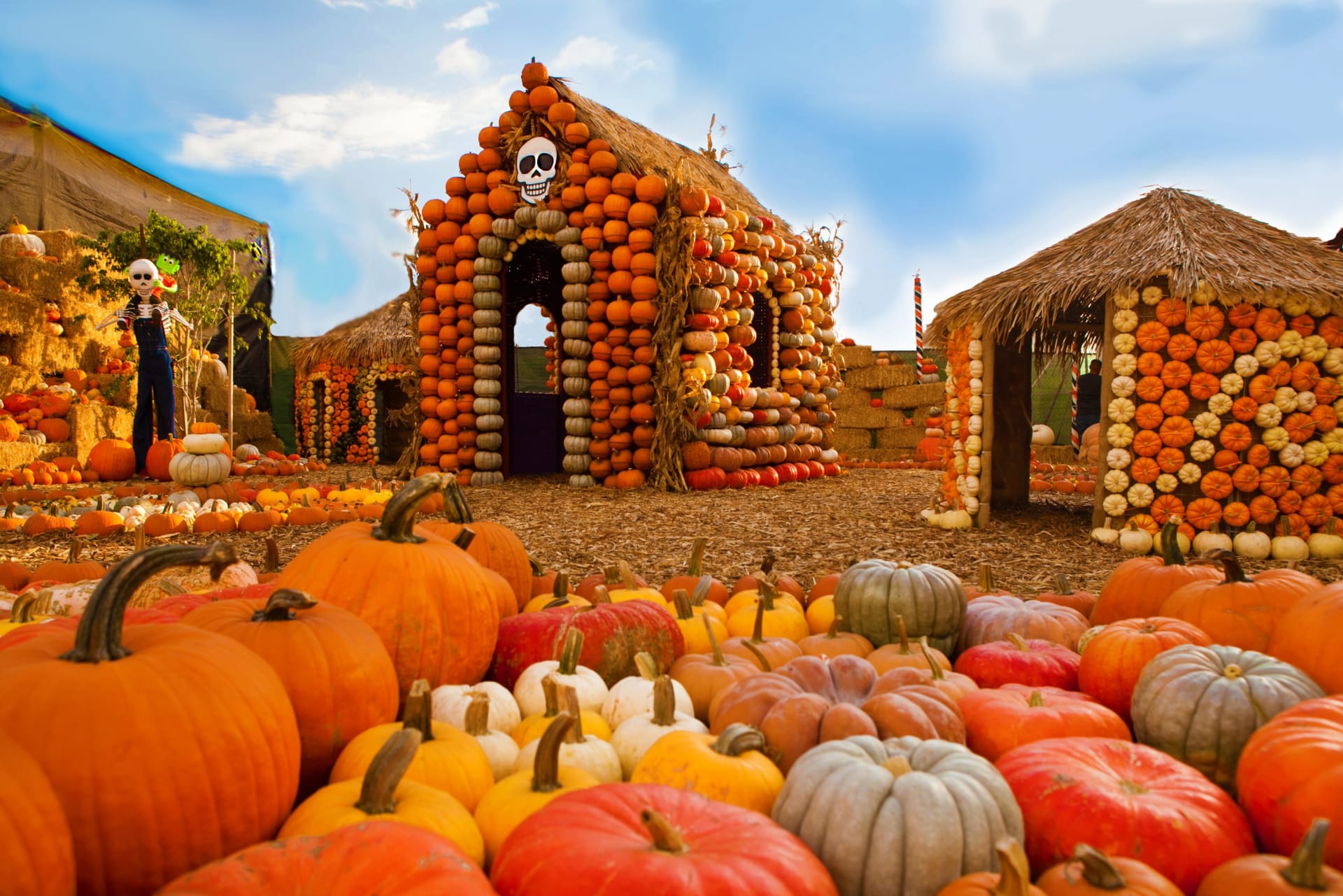 Location: Culver City
Date: October 7 - October 31
No fall is complete without a visit to a pumpkin patch, and Mr. Bones in Culver City is a beloved local tradition. Find the perfect pumpkin to carve, explore the corn maze, and enjoy a range of family-friendly activities that capture the essence of autumn.
7. Dia de los Muertos San Pedro
Location: Mesa Street between 5th & 6th Street, San Pedro
Date: Sunday, October 22
As fall transitions into November, Los Angeles continues the festivities with Dia de los Muertos (Day of the Dead) celebrations. San Pedro hosts a vibrant and culturally rich event that pays tribute to loved ones who have passed away. Enjoy colorful altars, traditional dances, and delicious Mexican cuisine during this meaningful and artistic celebration.
8. The Queen Mary's Shaqtoberfest Halloween Festival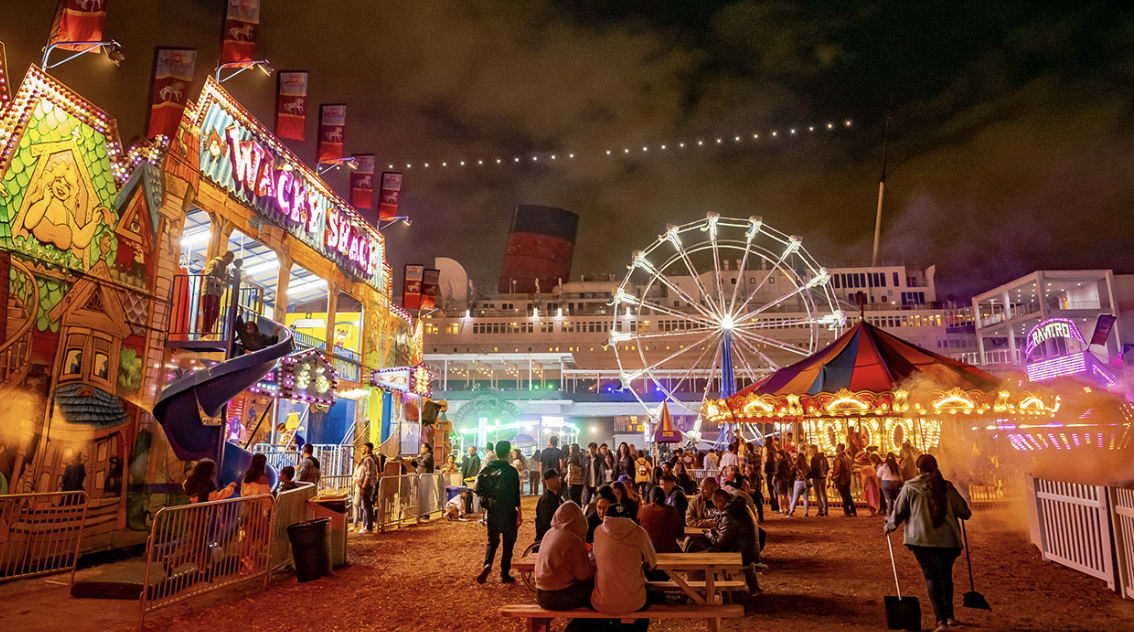 Location: The Queen Mary, Long Beach
The Queen Mary, a historic ocean liner turned hotel and tourist attraction, hosts an unforgettable Halloween event known as Shaqtoberfest. Named in honor of basketball legend Shaquille O'Neal, this festival combines the allure of a majestic ship with the thrills of Halloween.
Los Angeles truly comes alive in the fall, offering a diverse array of activities that cater to all interests. Whether you're seeking spine-tingling thrills or a more tranquil celebration of the season, you'll find it in this dynamic and culturally rich city. So, gather your friends and family, embrace the spirit of the season, and make the most of this unforgettable fall in Los Angeles.
Partnering with Accardo Real Estate Associates as your local expert is the first step towards a seamless and rewarding real estate experience. Whether you're ready to buy or sell, or simply have questions about the ever-evolving local real estate market, our dedicated team is here to guide you through every step of the process. Our exclusive programs, such as Compass Concierge and M Studio House interior design, set us apart and ensure that your real estate journey is not only successful but also tailored to your unique needs. Don't hesitate to reach out today to start the conversation and discover the countless opportunities awaiting you in the world of real estate. Your dream home or investment property may be closer than you think, and Accardo Real Estate Associates is here to make it a reality.
Tony Accardo | DRE # 01863340
310.855.3557 | [email protected]