The Women of Accardo Real Estate were featured in the September issue of the Southbay Magazine, Women in Business!
What does a true team look like? According to Aristotle, "The whole is greater than the sum of its parts." Each member of our team has been chosen for their expertise and differences that make the team stronger as one.
"Team culture is very important to us and we celebrate our diversity because we believe it makes us stronger," Tony Accardo says. "We take the stress out of buying or selling a home, and we encourage our team to lean on one another's experiences to get deals done."
Currently, 65% of all Realtors are female, according to The National Association of Realtors. We take pride in our work exemplifying our expertise, professionalism, and spirit.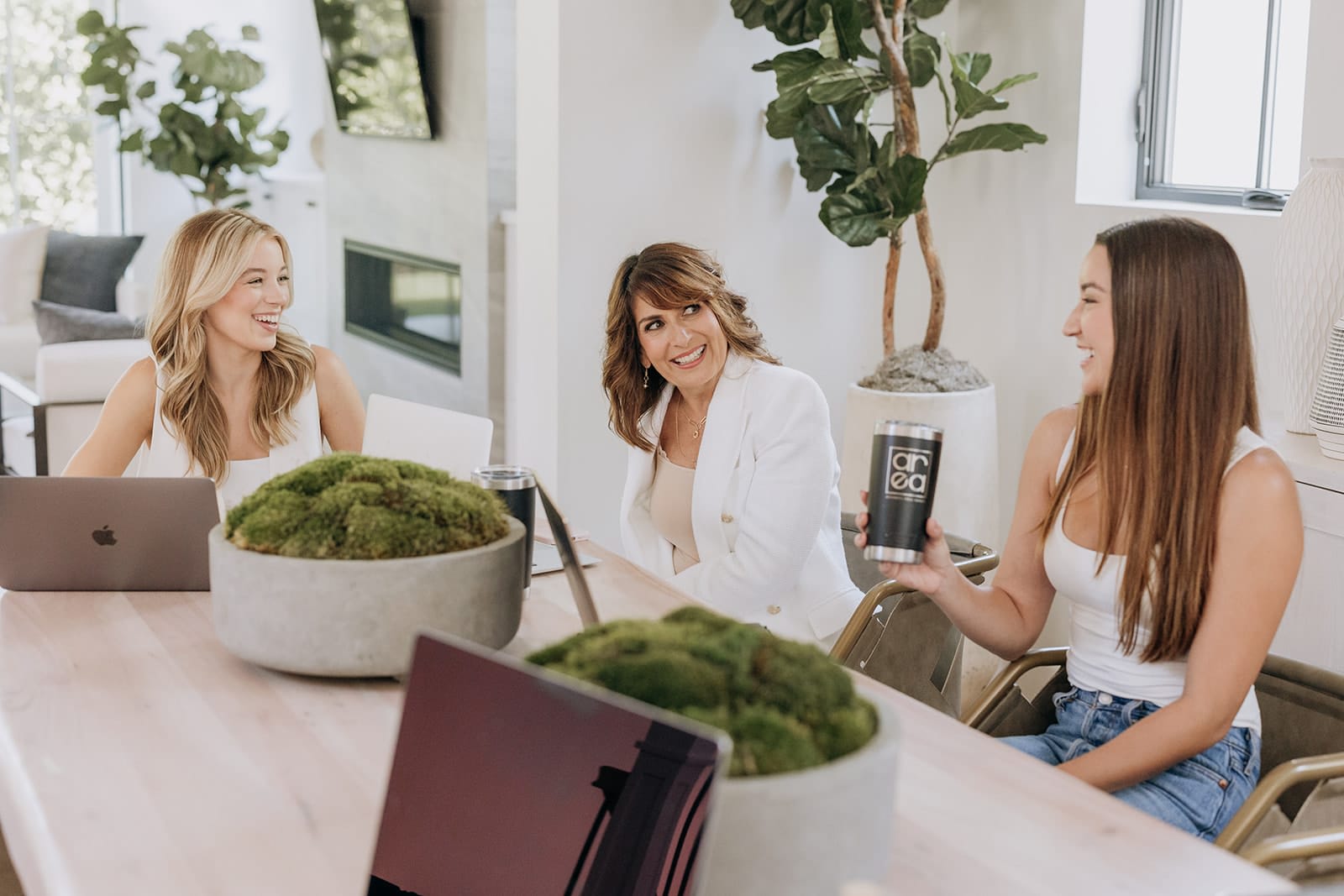 President of the AREA team, Marina Accardo (@accardo_realestate) works closely with Tony to take the stress out of buying or selling a home and delivering a complete real estate experience to each client. Specializing in personalized digital marketing strategies to maximize the value of each client's home, Marina has a special eye for design, staging, and remodeling. As a mom of three, she takes pride in not only being involved with the community but enjoys sharing her insights into the special life and rich and charming character that the Beach Cities communities and Palos Verdes have to offer.
Southbay Resident since 2000, Penny Wales (@penny.wales.realtor) brings her background in fashion merchandising, product development, and sales with both mega-retailers and wholesalers. Penny is exceptionally skilled in negotiation and her ability to pinpoint every client's needs and goals throughout the process. Although she did not grow up here, she is an active member in her daughter's school, and their church, and is an enthusiastic member of their community.
Working as a leasing consultant and real estate assistant before becoming a Realtor, Carly Potter (@carlypotter_realestate) puts her client's needs first and continues to be a resource for them even after the close of escrow. She has made it her goal to make the process of buying or selling as seamless and enjoyable as possible. Carly currently holds the title of making the highest neighborhood transaction in The Gardens in San Pedro! She takes pride in volunteering with the children's ministry at her church and maintaining community relationships.
Jackie Enriquez (@1southbayladyinrealestate), has worked in both real estate and mortgage for two decades but found her passion in representing her clients in achieving our goal in life - to live a life we love, and part of that starts with a home that inspires us. She prides herself in being a reliable resource for her clients throughout the buying and selling process, striving to help everyone ready to make that commitment to their own home or with our ever-changing journeys, helping them take the necessary steps to sell. A mom of three, she volunteers with the Peninsula Education Foundation and the Palos Verdes Peninsula Association of Realtors.
With a fifteen-year background in corporate America with a high-profile mutual fund company, Karina Castillo (@itskarinacastilo) is a knowledgeable resource for her financial knowledge beyond Real Estate. Her understanding of volatile markets and the big decisions we are faced with makes her the greatest sounding board throughout the process! Karina became a Realtor five years ago and prides herself in her honesty, integrity, and attention to detail throughout the buying or selling of a home. She is knowledgeable in neighborhoods throughout Los Angeles County, Orange County, and the South Bay. She is also fluent in Spanish!
Born and raised in Manhattan Beach, Samantha Littrell (@sam.littrell.realestate), has unique insight into the Beach Cities markets as well as formidable connections throughout the area. She is known and trusted by local agents, vendors, and residents. She even earned a Rookie of the Year distinction in her first year in real estate! Even after her first year, she has continued to maintain relationships with her clients with an emphasis on efficient and clear communication as well as providing value to the client with her knowledge and expertise.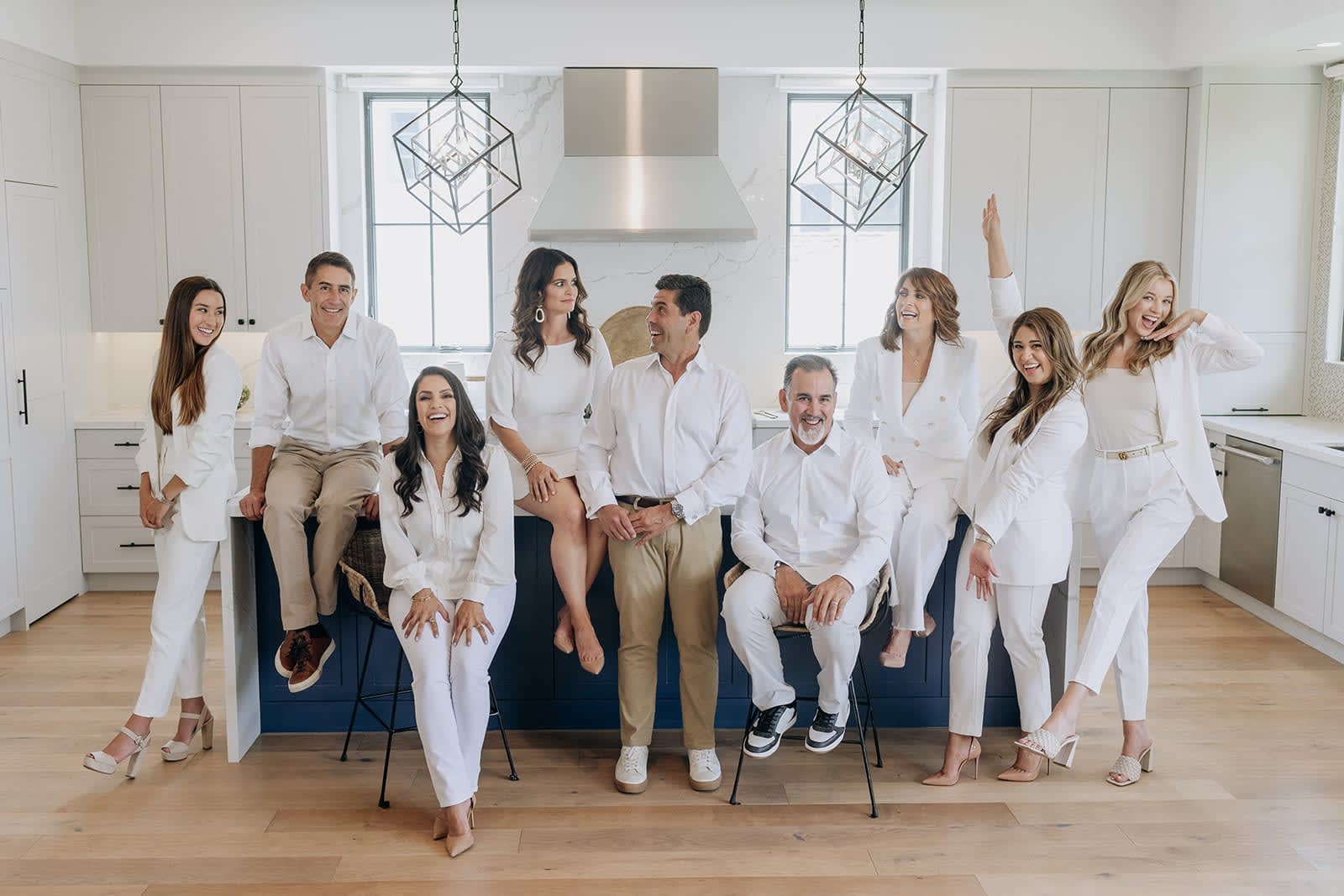 Operations manager, Amy Raabe and marketing and digital media manager, Alexa Evans also support the team on the administrative side. Aside from these eight strong women on the AREA team, Tony Accardo, John Accardo, and Mike Naylor are also strong members of the team.
"Our dynamic team has been hand-selected for their strengths to help complete the big picture", Marina Accardo says.
We are grateful to be recognized and included in RealTrend's 2022 list of the top 1.49% of real estate professionals nationally!
"Our goal is to impress clients every time. We aim high because we want to be our client's Realtors for life," Tony adds.
Special thank you to Meredith Gradishar of Zoom Theory Photography, and everyone at the Southbay Magazine who worked with us to get this amazing edition out!
Check out the rest of our article in the September issue of the Southbay Magazine here!
Accardo Real Estate Associates are active in their community, passionate about helping others, and together have over 50 years of Real Estate experience. The team was recognized as the top 1.49% of Realtors nationally, and team lead Tony Accardo was voted Realtor of the year in 2022 by the Palos Verdes Peninsula Association of Realtors. If you are looking to buy or sell real estate in the South Bay, our team is committed to being local experts, maximizing the list price of your home through our exclusive marketing techniques, and our track record and testimonials confirm you are in professional, supportive hands when looking to do your next real estate transaction.
Contact us today!
[email protected] | 310.855.3557 | @accardo_realestate | DRE #01863340