Miles of coastline, picturesque weather, stellar shopping, and excellent restaurants — Los Angeles County's South Bay is highly coveted for a reason. Home to beautiful botanical gardens, first-rate hiking trails, and stunning historical sites, the California region boasts plenty of the finest public and private schools in the state.
Whether you are new to the area or are searching for Palos Verdes homes for sale, read on for
Accardo Real Estate's
guide on the region's educational institutions.
Palos Verdes Schools
Great public schools are another perk for residents in the exclusive enclave of Palos Verdes.
Silver Spur Elementary School
5500 Ironwood St, Rancho Palos Verdes, CA 90275

Serving children in grades K–5, Silver Spur Elementary School is slightly offset from the Malaga Canyon Trail in the north of the Palos Verdes Peninsula. With a total enrollment of about 500 students, Silver Spur is an ideal academic incubator for young children. According to niche.com, the school rates within the top 1% of California elementary schools (a distinction also earned by successor school Palos Verdes Intermediate). Every teacher is fully certified, and as in most California schools, they are well-compensated for their efforts.
Palos Verdes Intermediate School
2161 Via Olivera, Palos Verdes Estates, CA 90274

Palos Verdes Intermediate School is situated amongst the rolling hills of California's Palos Verdes Peninsula. Serving students in grades 6–8, the school aims to provide a learning environment that challenges students academically, socially, and emotionally. Palos Verdes Intermediate's respect-based code of ethics and commitment to excellent teachers have led to its ranking in the top 1% of California middle schools. You could hardly ask for a better setting for a child's crucial middle school years.
Peninsula Heritage School
26944 Rolling Hills Rd, Rolling Hills Estates, CA 90274

Situated on three acres near spectacular Palos Verdes real estate, Peninsula Heritage School focuses on offering children a wonderful childhood experience and giving them the option to explore and determine their best learning style. Known for its small class sizes (with an average student-to-teacher ratio of 7:1), a super-engaged staff, and beautiful surroundings, it often leads the pack in California's best private schools.
Ridgecrest Intermediate School
28915 Northbay Rd, Rancho Palos Verdes, CA 90275

Challenging academics crown Ridgecrest Intermediate School's list of priorities. Located near Palos Verdes real estate and as part of the award-winning Palos Verdes Unified School District, the school serves children through the eighth grade and prepares them well for the rigors of high school. One of its biggest draws is its Booster Club, which motivates seventh and eighth graders to participate in beautification projects around campus.
Peninsula High School
27118 Silver Spur Road, Rolling Hills Estates, CA 90274

Peninsula High School laps the field when it comes to test scores and college readiness. Over 30 distinct AP courses are offered to its student body of about 2,300 students. Peninsula's Class of 2022 comprised 37 valedictorians (students with an unweighted GPA greater than or equal to 4.0). Outside the classroom, students excelled in various athletic programs and over a dozen National Honor Societies. Peninsula more than earns its place in the top 1% of California high schools.
Palos Verdes High School
600 Cloyden Road, Palos Verdes Estates, CA 90274

With a total enrollment exceeding 1,400 students, Palos Verdes High School has the resources and high standards befitting a top California high school. The school takes pride in its National Merit Commended Scholars, a reflection of its high schoolwide SAT readiness and rates of AP course participation. Its Class of 2022 included 80 athletes who were awarded Scholar Athlete Awards (maintaining a 3.7 unweighted GPA). In total, this particular class was admitted into over 300 colleges nationwide, including all California State Universities and all University of California campuses.
Torrance Schools
Students in Torrance have a clear path toward post-secondary education should they desire it.
Riviera Elementary
365 Pso De Arena, Torrance, CA 90505

Over 600 students attend Riviera Elementary in Torrance. They memorize the school song and are expected to be responsible, respectful, and present. Students test comfortably above state standards, and the school ranks in the top 10% of California public elementary schools. Its administration and teachers abide by the Common Core State Standards (CCSS), a statewide initiative to raise the quality of its education system.
Calle Mayor Middle School
4800 C. Mayor, Torrance, CA 90505

Calle Mayor Middle School is adjacent to South High School in Torrance. There are about 24 students per teacher, close to the state average. Students can participate in band, choir, or other subjects comprising its electives, such as computers and woodshop. The school offers free after-school tutoring in its library, an invaluable resource for students who have been ill and missed classes, for example. Calle Mayor ranks in the top 10% of all middle schools in California.
South High School
4801 E Pacific Coast Hwy, Torrance, CA 90505

The South High School campus, which includes facilities for football, track, baseball, field sports, and more, is located adjacent to California State Route 1. However, most students will access the school via C. Mayor Rd. More students go on to attend college than is average in California, and in 2021, its graduates were accepted into schools in 22 states and Japan. When it comes to college and career readiness, South High School is an excellent option in Torrance.
West High School
20401 Victor St, Torrance, CA 90503

Located in South Bay's Torrance, West High School is home to the Warriors, an energetic student body that loves athletics. It was ranked a California Distinguished School in 2019 for its academic greatness and for providing teens with a nourishing, welcoming environment. Fifty percent of West High School's students speak another language besides English, and over 45 honors and advanced placement classes are offered.
Redondo Beach Schools
Residents of this beach town can send their children to school with confidence.
Alta Vista Elementary School
815 Knob Hill Ave, Redondo Beach, CA 90277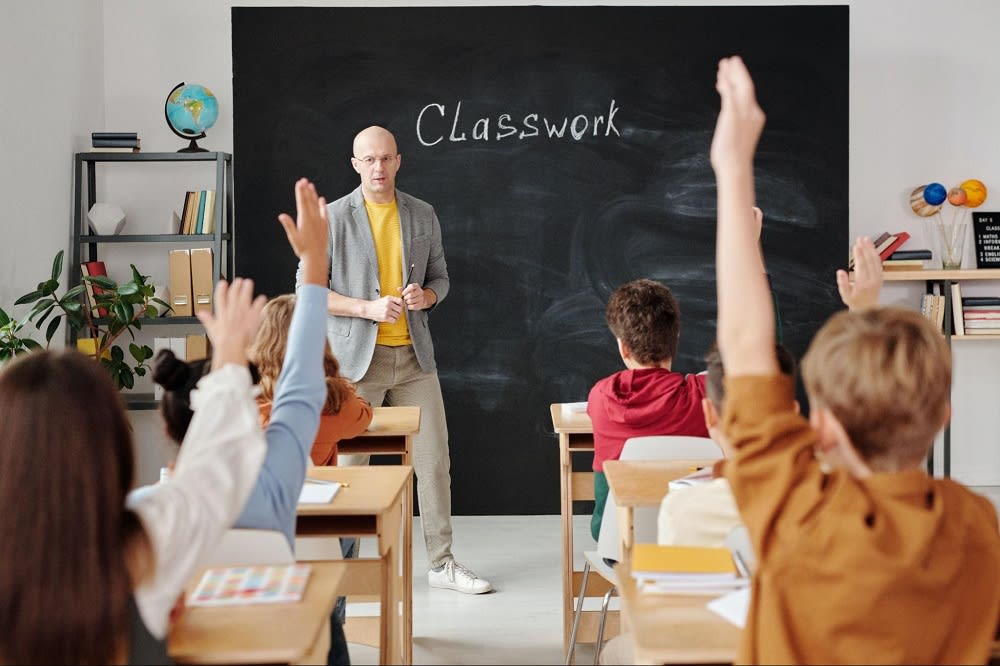 Photo courtesy of Pexels

Located in the lively and gorgeous Redondo Beach, Alta Vista Elementary School was named one of California's Blue Ribbon schools — an honorarium that celebrates institutions based on their outstanding achievements and academic excellence. Big on arts and extracurricular activities, this is an excellent place for kids to get their start in California learning. Parents of children here are often profoundly involved in PTA, while the children themselves get to enjoy events and programs ranging from Multicultural Night to variety shows.
Madison Elementary School
2200 MacKay Ln, Redondo Beach, CA 90278

With a teacher-to-student ratio of 1:24, children at Redondo Beach's Madison Elementary School are given extraordinary attention throughout their lessons. The school is intimately sized, with 448 total students, and maintains the educational values it set forth when it first opened in 1956. Serving families in North Redondo Beach, it has several fantastic programs, including band, science club, and the battle of the books.
Beryl Heights Elementary School
920 Beryl St, Redondo Beach, CA 90277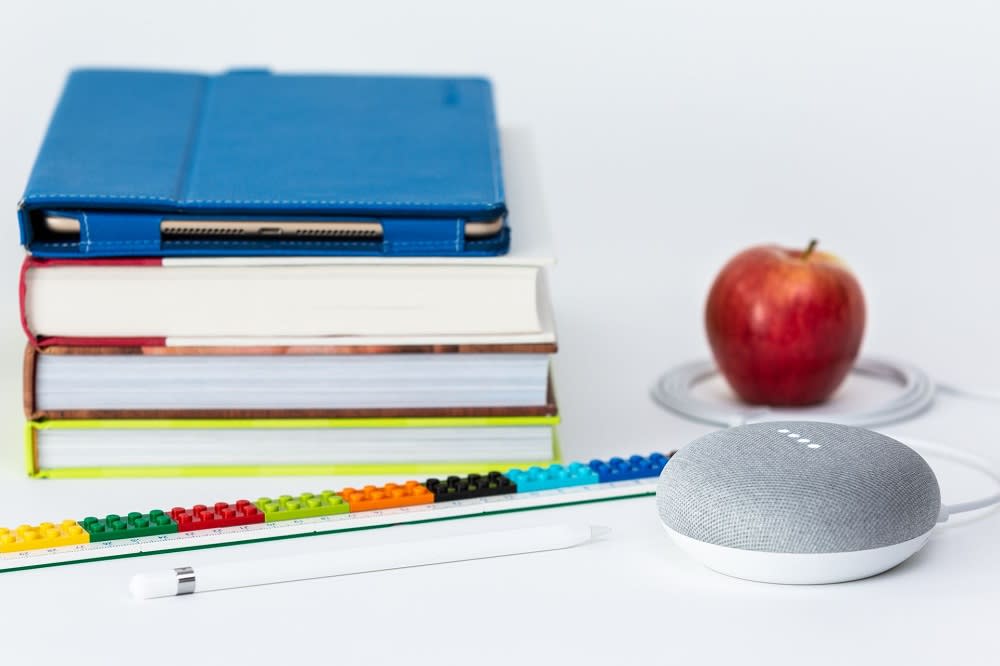 Photo courtesy of Unsplash

As part of the Redondo Beach Unified School District, Beryl Heights Elementary School teaches children in the region up to fifth grade. The top-ranking California institution offers GATE, the 100-mile club, and robotics as just a few of their programs, while the instructors are committed to providing students with high-level curriculums.
Valor Christian Academy
525 Earle Ln, Redondo Beach, CA 90278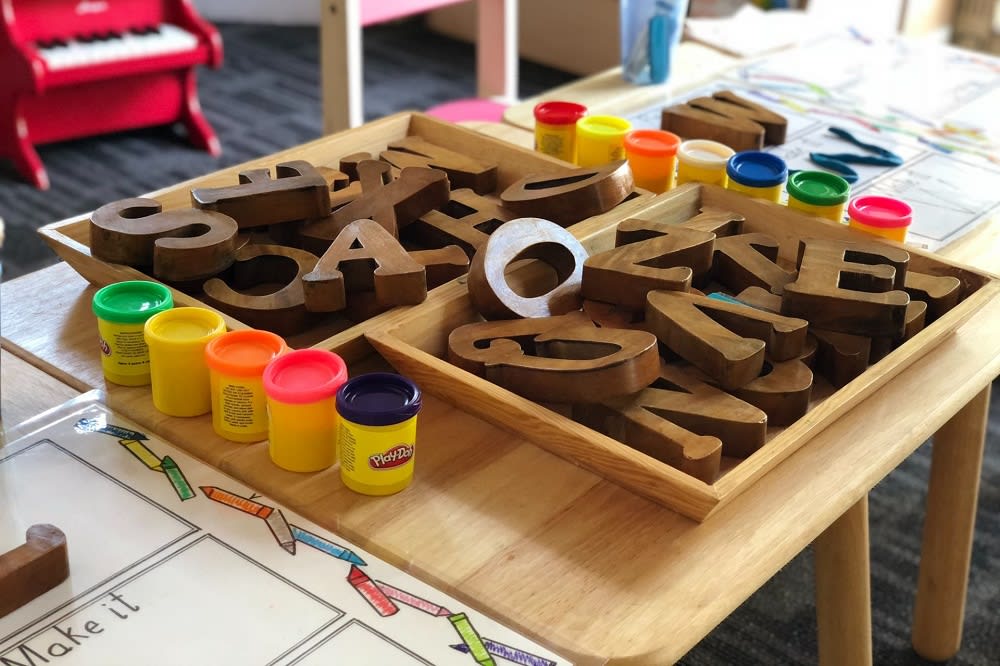 Photo courtesy of Unsplash

Valor Christian Academy is one of Redondo Beach's preeminent private schools. Accredited by the Western Association of Schools and Colleges (WASC), the Christian institution offers education from kindergarten through the eighth grade. Serving the beach enclaves that make up Los Angeles' South Bay — including Redondo Beach, Manhattan Beach, and Hermosa Beach — the independent school offers smartly-sized classes and an enviable community of educators, parents, and professionals. Valor Christian Academy also participates in the STEAM program, which emphasizes academics in science, technology, engineering, the arts, and mathematics, and it offers both online and live instruction.
Jefferson Elementary School
600 Harkness Ln, Redondo Beach, CA 90278

A standard K–5 school, Jefferson Elementary sets out to "foster critical thinkers" who will contribute to society and successfully compete in their chosen fields — and so far, they are succeeding. Students score well in math and English, and parents report a positive social environment. The student-to-teacher ratio is about 25:1. Jefferson Elementary School ranks 60th of nearly 6,000 California elementary schools, placing in the top 2% statewide.
Adams Middle School
2600 Ripley Ave, Redondo Beach, CA 90278

Located on a triangular block on Ripley Ave., Adams Middle School teaches students in grades 6–8. Students from four elementary schools matriculate to Adams, putting its student body over 1,000. Staff encourages parents to involve themselves through various programs, committees, and activities. The school prides itself on its diverse offerings, including Spanish and Chinese language courses, along with college preparatory programs. Athletics are as central a component as elective classes for Adams students. And according to niche.com, Adams teachers rate 13th of over 2,500 middle schools statewide (top 1%).
Redondo Union High School
1 Sea Hawk Way, Redondo Beach, CA 90277

Redondo Union High School excels in virtually every category, from academics and teachers to clubs and college prep. Its massive 56-acre campus is located about a mile inland from Redondo Beach Pier, with enough space to house 31 athletic teams and over 90 student clubs and organizations. The school is rated 13th in Los Angeles County: statistically, almost every student graduates, and many move on to prestigious colleges like UCLA.
Hermosa Beach Schools
Serving residents of Hermosa Beach, the Hermosa Beach City School District offers before- and after-school child care, state-of-the-art schools, and rigorous academics.
Hermosa View Elementary School
1800 Prospect Ave, Hermosa Beach, CA 90254

Serving students from transitional kindergarten through second grade, Hermosa View Elementary School has been branded as the "Best Little Beach School." Its administration is regarded as considerate and responsive; parents can accomplish many tasks online, including reporting absences, checking schedules, ordering breakfast or lunch, and reviewing the staff directory. The school building was newly constructed in time for the 2022 school year, and parents love Hermosa View's small-town, suburban atmosphere.
Hermosa Vista Elementary School
417 25th St, Hermosa Beach, CA 90254

Most Hermosa View Elementary School students graduate to Hermosa Valley Elementary School, which comprises third and fourth grades. Like their previous school, students of Hermosa Vista Elementary School moved into a brand-new building in the fall of 2022. Reported test scores far exceed the state average in English and math, which is an indicator of the quality of staff and the innovative programs they run. The school enjoys a favorable location, set between Valley Park and Hermosa Beach.
Hermosa Valley School
1645 Valley Dr, Hermosa Beach, CA 90254

Hermosa Valley School serves the critical age group of grades 5–8. Its campus occupies a block north of Pier Ave. and is adjacent to the Veterans Parkway / Hermosa Valley Greenbelt. Students continue to record exceptional test scores, and as of last year, every teacher at the school had accumulated at least three years of experience. Hermosa Valley School has earned National Blue Ribbon Status, recognition from the California Distinguished School Awards, and a Gold Ribbon School Award.
Fusion Academy
1601 E Pacific Coast Hwy Suite 260, Hermosa Beach, CA 90254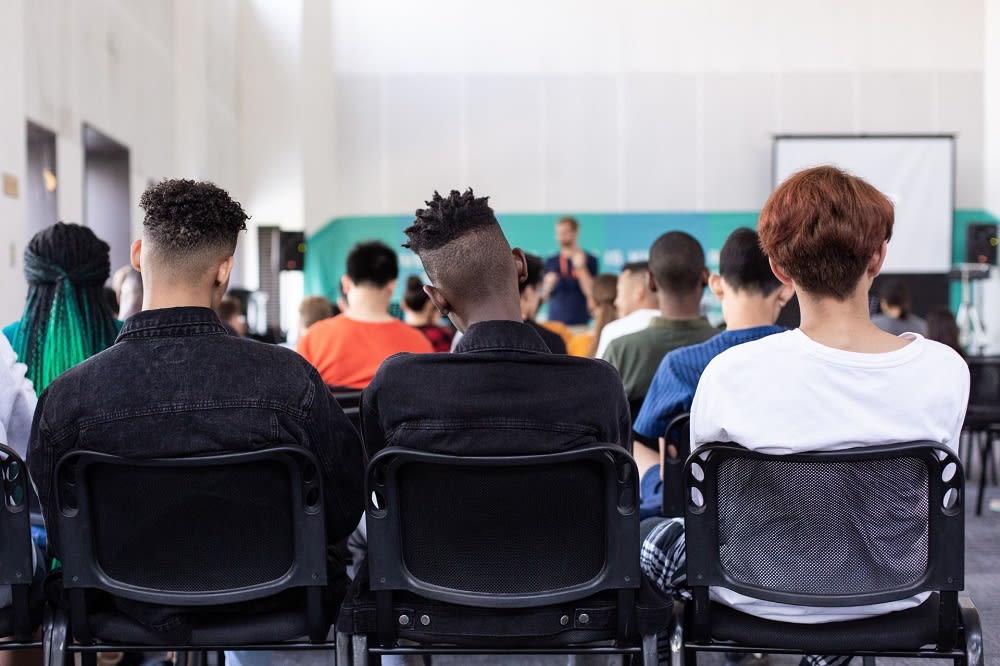 Photo courtesy of Unsplash

Hermosa Beach's Fusion Academy is frequently deemed one of the most unique schools in the state. Founded by Michelle Rose Gilman, the school offers a highly personalized approach for middle and high schoolers, including one-on-one teacher-student instruction and the potential to break up a full-time school schedule with mentorships, counseling, and social-emotional learning. As a great option for children with ADD and ADHD — as well as gifted kids who remain stimulated by a faster pace — Fusion Academy has made a name for itself by prioritizing the fact that each child has a preferred way of learning.
Manhattan Beach Schools
School-aged children in Manhattan Beach have a wealth of academic opportunities.
Montessori School of Manhattan Beach
315 S Peck Ave, Manhattan Beach, CA 90266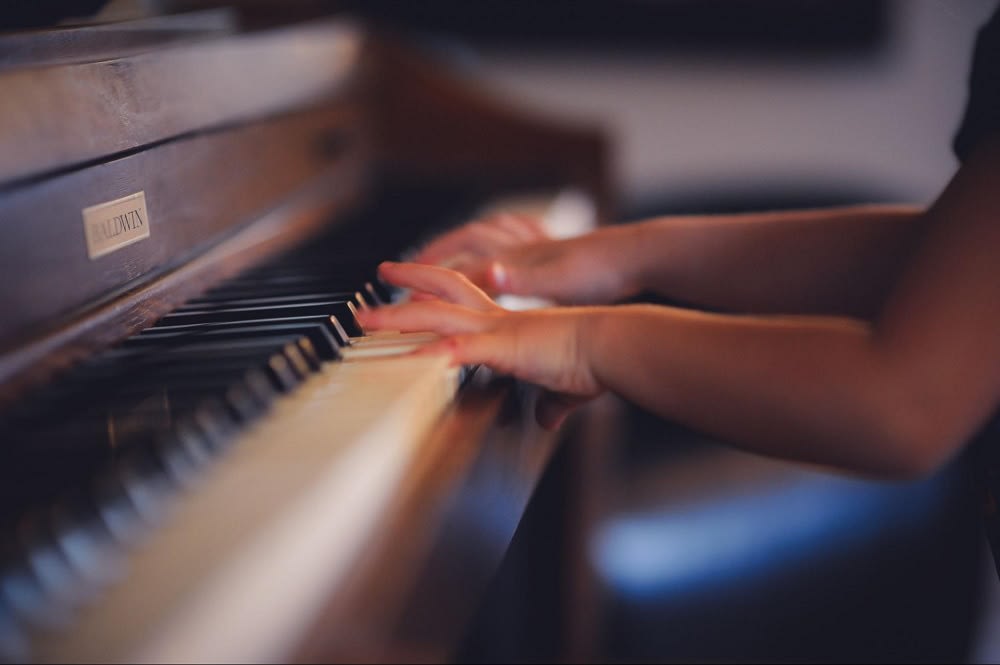 Photo courtesy of Unsplash

Manhattan Beach's Montessori institution offers instruction to children through elementary school — and it gives kids a chance to learn and explore on a gorgeous campus. The Montessori method steers the curriculum, but children also have the option to take classes in music, foreign languages, yoga, art, and cooking.
Robinson Elementary School
80 Morningside Dr, Manhattan Beach, CA 90266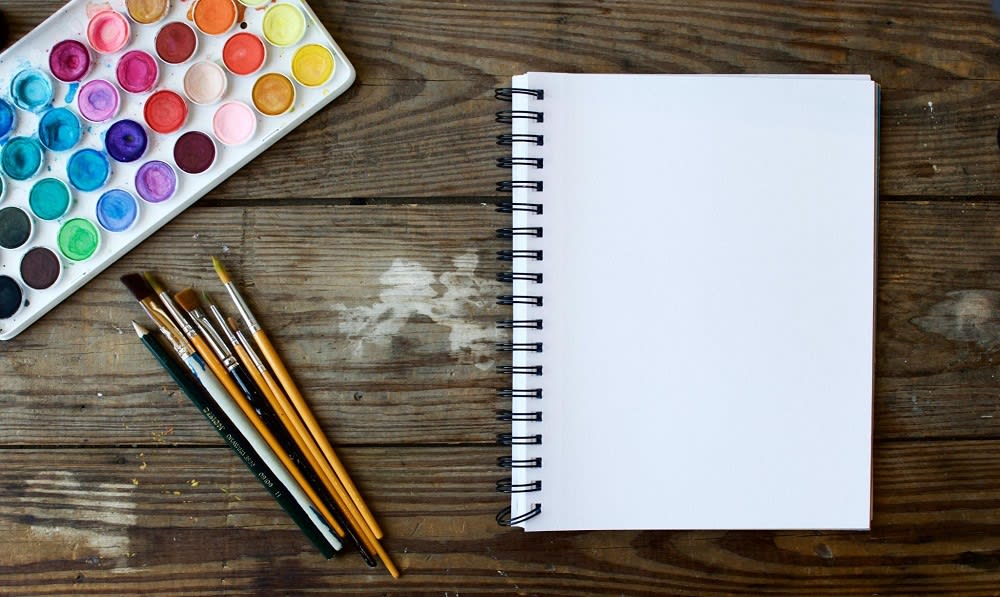 Photo courtesy of Unsplash

Robinson Elementary School is ranked in the top 10% of best schools in the Golden State. And, this is for wholly understandable reasons: the school prizes academics in a warm and nurturing environment, offers superb after-school enrichment, and teaches the STEM/STEAM curriculum.
Manhattan Beach Middle School
1501 N Redondo Ave, Manhattan Beach, CA 90266

Home of the Waves, Manhattan Beach Middle School opened in 1998 and has earned an excellent national reputation. Its philosophy—that education is a coordinated effort—includes students, staff, and parents (fittingly, "villages" is the school's preferred terminology for classes). Sixth-grade students are immersed in the humanities, and seventh- and eighth-graders can take languages in addition to the core curriculum. Among other favorable metrics, 99% of students pass Algebra I. In addition, almost every teacher has at least three years of experience, and each grade level has a dedicated student advisor. As a parent, you can stay involved with your child's education via events like book fairs, fundraising initiatives, dances, and more.
Mira Costa High School
1401 Artesia Blvd, Manhattan Beach, CA 90266

This school of nearly 2,500 students is located in Manhattan Beach — a coastal jewel popular among beach lovers and surfers. In 2011, it was named a California Distinguished School and sustains its impressive level of academic merit. Big on biotechnology and visual and performing arts, Mira Costa High School is one of the leading reasons why parents choose to purchase real estate in Palos Verdes.
El Segundo Schools
Parents who prefer private schooling have an excellent option at their fingertips in El Segundo.
Vistamar School
737 Hawaii St, El Segundo, CA 90245

Seventy-six percent of Vistamar School's faculty possesses an advanced degree — some with PhDs. Situated in South Bay's El Segundo, a colorful and vibrant beach community, students here enjoy an 8:1 student-to-teacher ratio. Translation? They receive a tremendous amount of personalized attention. The private high school strives for academic superiority while also encouraging students to learn in a manner that feels right and true to them. It is also an admirably healthy school: nearly 60% of its students participate in athletics, and there are several fitness electives, including tennis, golfing, dancing, fencing, and surfing.
The quality of a region's schools is of utmost importance when selecting where to set down your roots. The
Accardo Real Estate team
understands this well, having served the areas of Redondo Beach, Palos Verdes, Rolling Hills, and other top South Bay locations for years. Book a consultation with them today to start touring Palos Verdes homes for sale or properties along "The Queens Necklace" between Malibu and San Pedro. Family-oriented and dedicated to their clients and community, they honor the significance of placing families in the best California residences.

*Header photo courtesy of Pexels