If you are looking into luxury South Bay, Redondo Beach, or Palos Verdes homes, you expect the best of the best. Expect no less with your real estate team! By partnering with Accardo Real Estate Associates (AREA), you can expect top-notch service at every turn and results you can count on.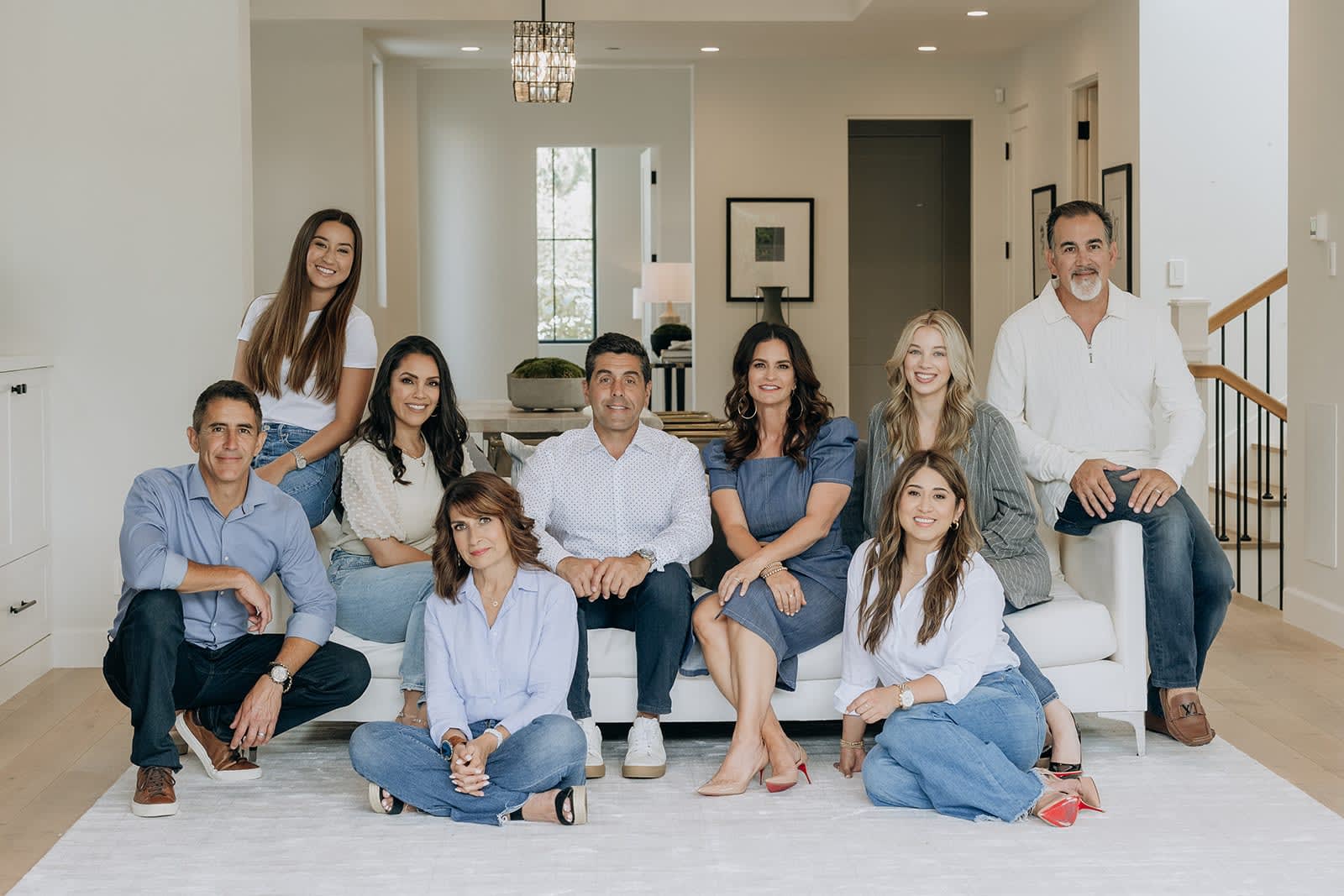 The Accardo Real Estate team knows how to connect with every client effectively, and reach goals by using savvy problem-solving skills to navigate an ever-changing real estate market. Tony Accardo has assembled a well-rounded team that matches top-notch customer service with an in-depth, insightful understanding of the local market.

Read on for all the reasons you want Accardo Real Estate Associates (AREA) on your side.
1. Diverse Range of Skills
Each member of the AREA team has been chosen for their expertise and differences that make the team stronger as one. They place a high value on team culture and celebrate diversity because it helps them learn from one another as they work toward their common goals. They cherish their relationship with each client, and they approach each interaction with a professional, friendly nature. Tony Accardo and his team put relationships first, and they think ahead at each step, with the ultimate goal of creating an unmatched level of service and a highly detailed level of attention for their clients.
"Team culture is very important to us, and we celebrate our diversity because we believe it makes us stronger," says Tony Accardo. "We take the stress of buying or selling a home and we encourage our team to lean on one another's experiences to get deals done."
2. Full Range of Real Estate Services Available
What began as "Beach City Tony" in 2007 has grown into a fully-fledged, full-service brokerage specializing in the stunning real estate landscape of the Beach Cities and Palos Verdes. Collectively, the Accardo Team has over 55 years of experience and have deep roots in the South Bay. Tony and his brother John Accardo were born and raised in the South Bay. Clients not only benefit from the local knowledge, but benefit from the team's a powerful marketing strategy; an in-house design firm, MStudioHouse; exclusive fix-to-sell services; all-cash offers; and the technology of Compass. All of these individual strategies and aspects help clients sell their homes faster and at higher prices.
Together, Tony and Marina Accardo bring to the table an adept eye for design, unique remodeling skills, and property management experience. Marina partnered with her husband and rebranded AREA in 2015 all while opening MStudioHouse in 2018. As a specialist in the acquisition and marketing of residential and luxury properties, her trusted perspective, acute discretion, and thorough and competent representation is highly valued. Marina's keen eye for design, style, and remodeling completes the AREA business model to deliver a truly comprehensive real estate experience with the fundamental mission: Real Estate. Real Different.
The AREA team is here to help you each step of the way, from the first conversation to closing, as a trusted resource and as a professional, respected guide who will keep your goals at the forefront.
3. Design Services & M StudioHouse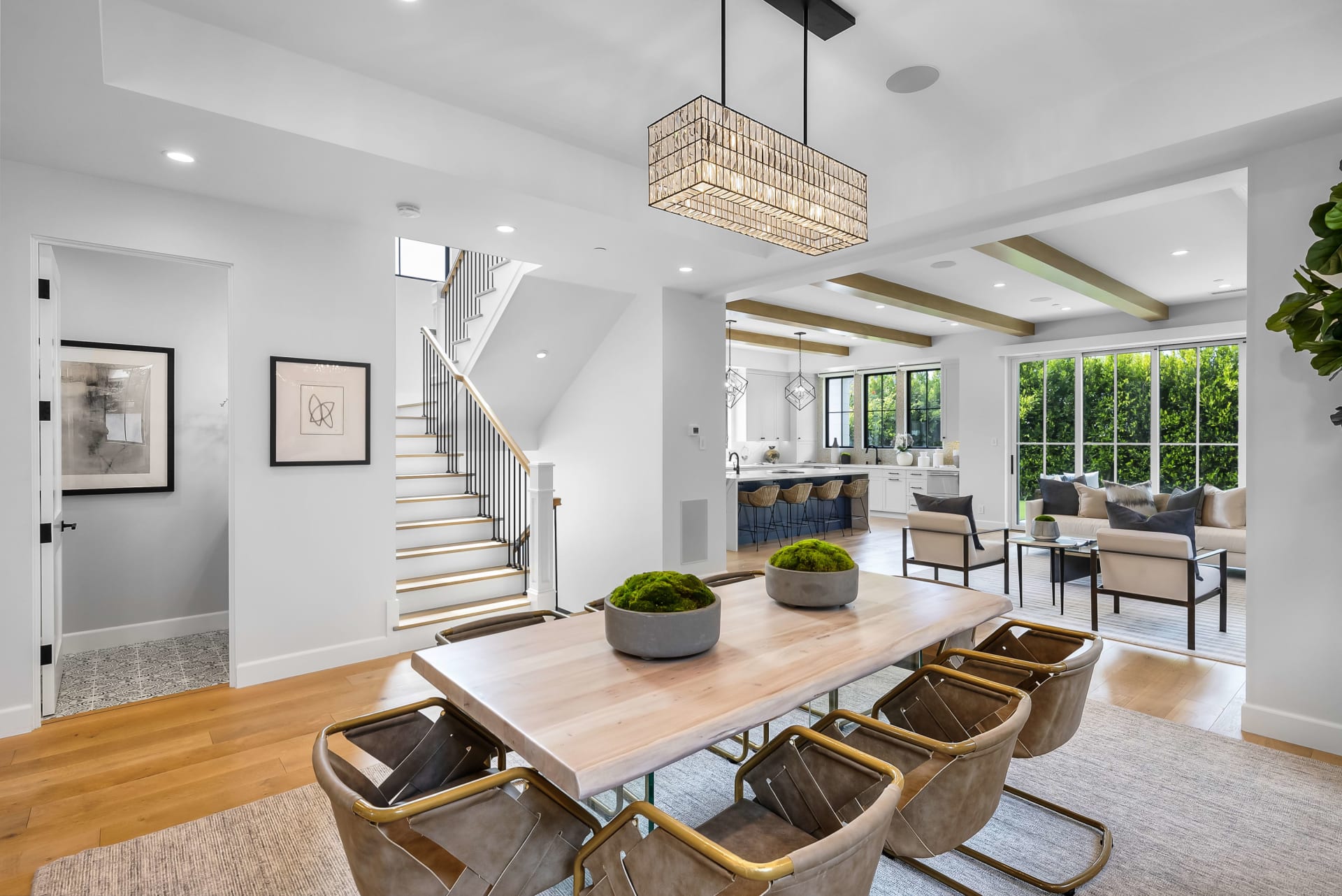 Photo courtesy of Accardo Real Estate

With a specialty in fix-to-sell, the AREA team and Compass Concierge have partnered with M StudioHouse to create a top-tier program to make homes look truly astounding while saving clients money, time, and stress. The program offers clients financing options to upgrade their properties and set the stage for success. With the team's direction, your property will look magazine-worthy at every turn for in-person tours and online listings.

With their leading design expertise and acute eye for detail, the in-house design division (headed by Marina Accardo) takes what is special about each home and highlights all of its best features, whether it's the unique architectural elements, the immaculate landscaping, or the modern interior upgrades. Through stunning design techniques and unparalleled creativity, the AREA team celebrates what makes clients' homes stand out on the market in an extraordinary way.
If your home is original, tired or needs a few upgrades before going to market, Marina Accardo and her team will walk the property and deliver actionable fixes and upgrades to help bring your property so its in alignment with today's sellers standards. Marina Accardo and her team can manage and recommend contractors to get the job done on time and on budget.
4. Leading Marketing Skills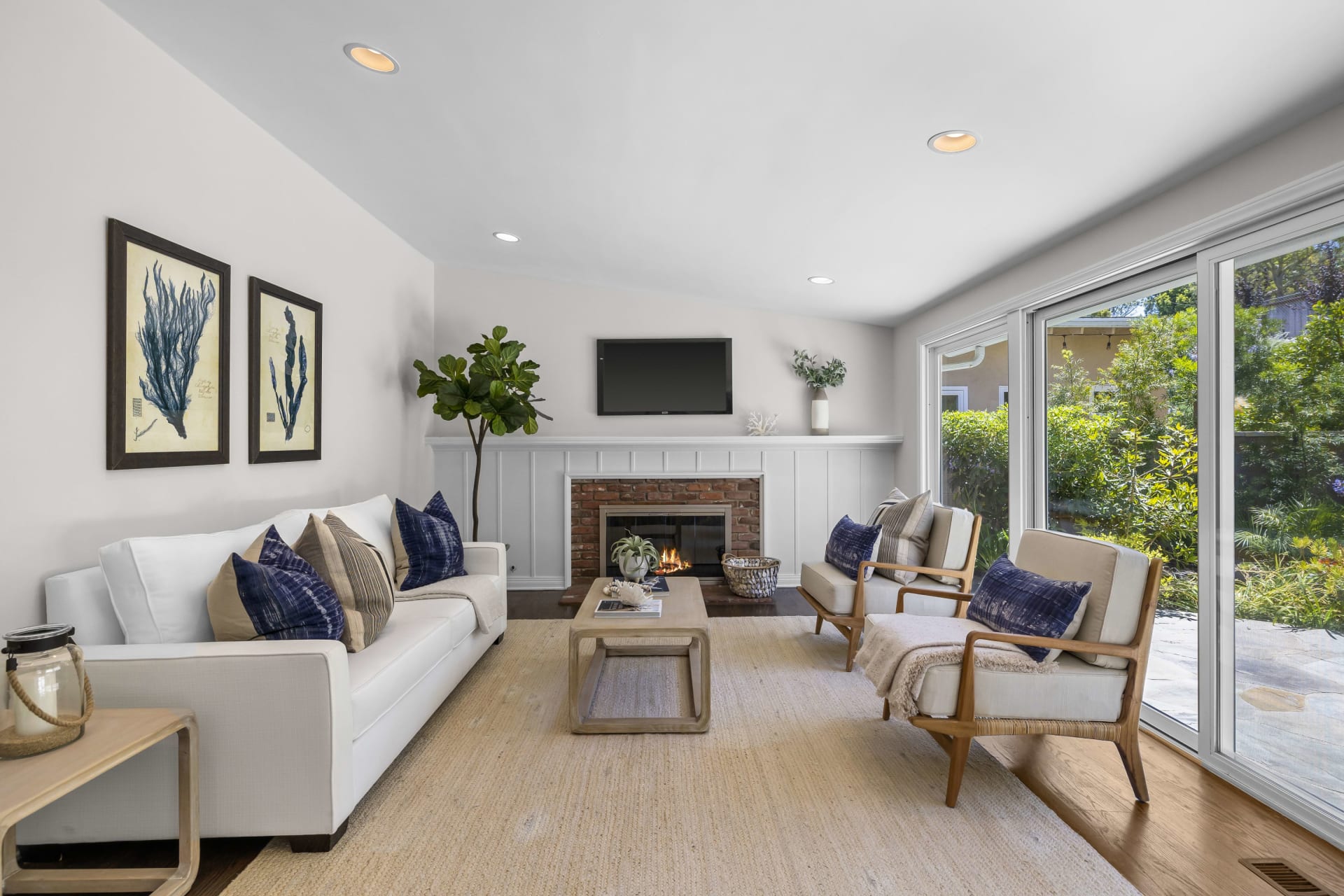 Photo courtesy of Accardo Real Estate

The Accardo Team are experts in what gets a home seen and sold. After all, effective marketing can make all the difference in your real estate journey, and transforming each property to its fullest potential is always the end goal.

The team uses effective, tried-and-true marketing tactics to make your home look truly amazing and appealing. After all, the goal is to capture buyers' attention from the very first time they click on your listing.

From high quality listing photos (including twilight photos), engaging social media, video to tell the story of your home, geo-targeted advertisements across platforms, each element of the marketing strategy is created with the highest level of production and attention to detail. From the start, the team will provide you with a customized marketing plan tailored to your specific property and all its outstanding features. Each marketing element is strategically distributed across an array of digital platforms to reach your target audience and achieve high-dollar offers.

Across the board, the team will utilize productive and goal-oriented marketing strategies that aim for success and highlight everything that makes your home truly shine.
5. Key Knowledge of Local Markets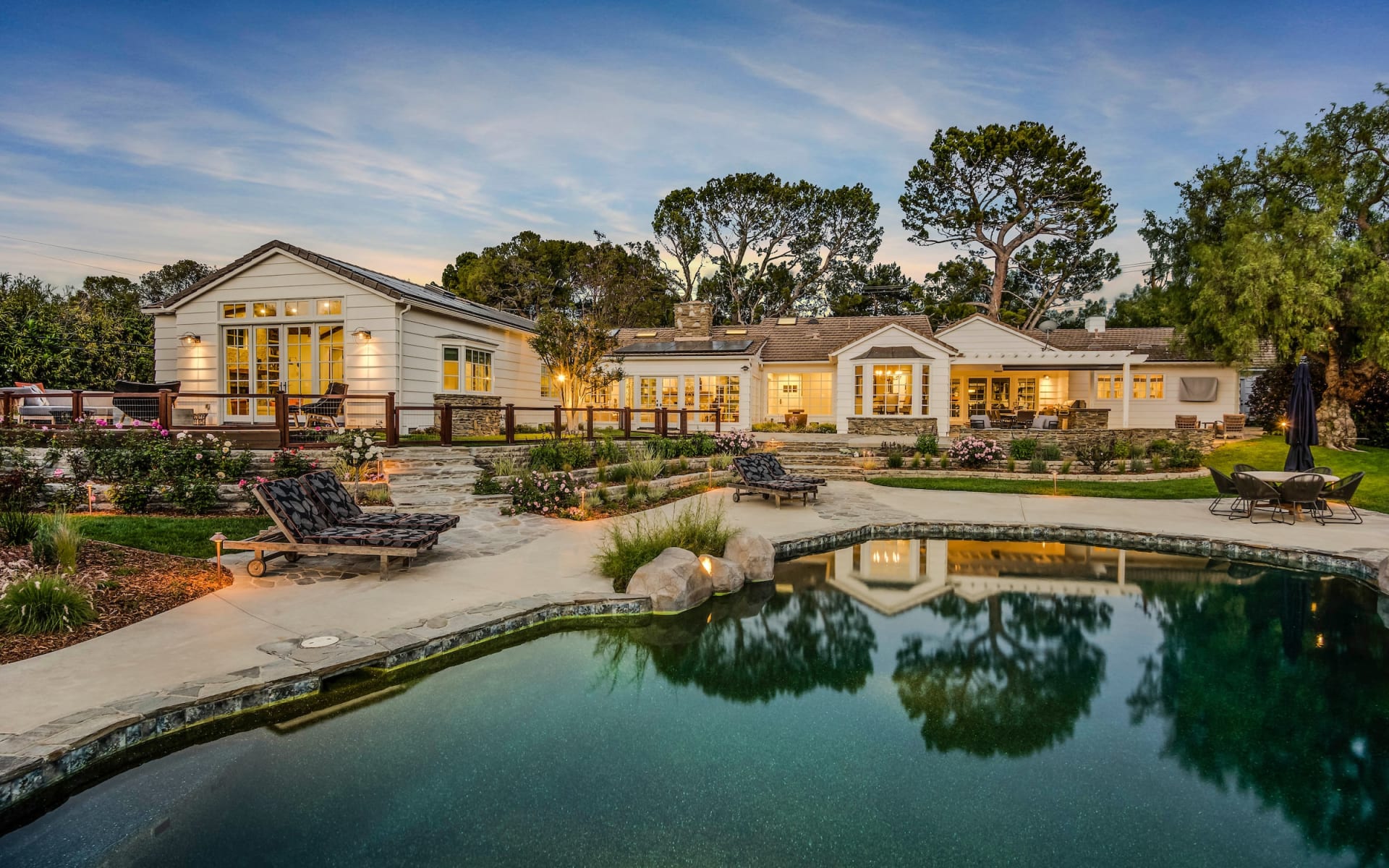 Photo courtesy of Accardo Real Estate

In 2022, Tony Accardo was recognized once again for his outstanding achievement and was named Realtor of the year by the Board of Realtors in Palos Verdes. Unless you live and breathe the current state of the market on a daily basis, it can be challenging to keep up with all of the latest trends and developments in the local housing scene. Thankfully, when you team up with Accardo Real Estate Associates, you don't have to worry about studying the market as all team members are full-time committed Realtors.

Tony and his team have a wealth of knowledge and a detailed understanding of the local housing landscape. Whether Manhattan Beach, Redondo Beach, or Palos Verdes homes, they are experienced agents throughout all South Bay cities. With nearly 55 years of experience in the industry across the South Bay and Los Angeles, the AREA team offers deep and unique expertise. They will keep you informed and educated so that you can make wise decisions and move forward with confidence.
6. Experiencing Challenges
The AREA team stands strong, even when the stakes are high and obstacles are on the horizon. They know what it takes to reach endpoints, and they approach any challenge with a creative problem-solving approach and a mindset that their client's goals are their own. They are the local experts, the leading negotiators, the marketing gurus, and the tech-savvy agents—they are the team you want on your side. They aim high, and they reach goals with a winning mentality.
7. Leading Reputation
Even in the face of competition and a fierce market, Tony has the accolades to back up his reputation. With more than a decade of experience, Tony was named Realtor of the Year in 2022 by the Palos Verdes Peninsula Association Board. He and his team have more than 200 5-star ratings on Zillow, Yelp, and Google reviews. "You have to have a plan to be successful. You will need to earn your client's trust so they are willing to open up, and you definitely need to be the local expert. If you're sensitive, you need to put on your armor of grit every morning. What we love about real estate is the relationships we have developed and the opportunity to make a difference," says Tony Accardo.
In addition, he was named among the Top 1.5% of Real Estate Professionals by the WSJ Real Trends America's Best. Despite his impressive accomplishments, Tony approaches every conversation without ego, and he brings a strong work ethic, humble character, and honest approach to each transaction.
"We always do our best - there is no slacking in this business. We refine our systems along the way, and every day the goal is to do better than yesterday. Who You Work With Matters. And to be on top and win those deals for your clients, you need to have a winner's mentality."
8. Relationship-Based Business
With a client-centered approach and a goal-oriented mindset, Tony and the AREA team will get you where you want to go.
What sets Tony apart is his unique ability to connect with clients. He is a problem solver who is always thinking ahead, all while keeping his client's goals a priority in conducting business. Tony is a realtor's realtor - the one other agents turn to when they need advice.
Tony Accardo
and his team have handled hundreds of transactions through the years. They care deeply about real estate, but their true passion is for people. They take pride in serving each of their clients with the utmost respect and care, and they will work tirelessly to answer your questions and help you move effectively through each step of your real estate journey without all the stress.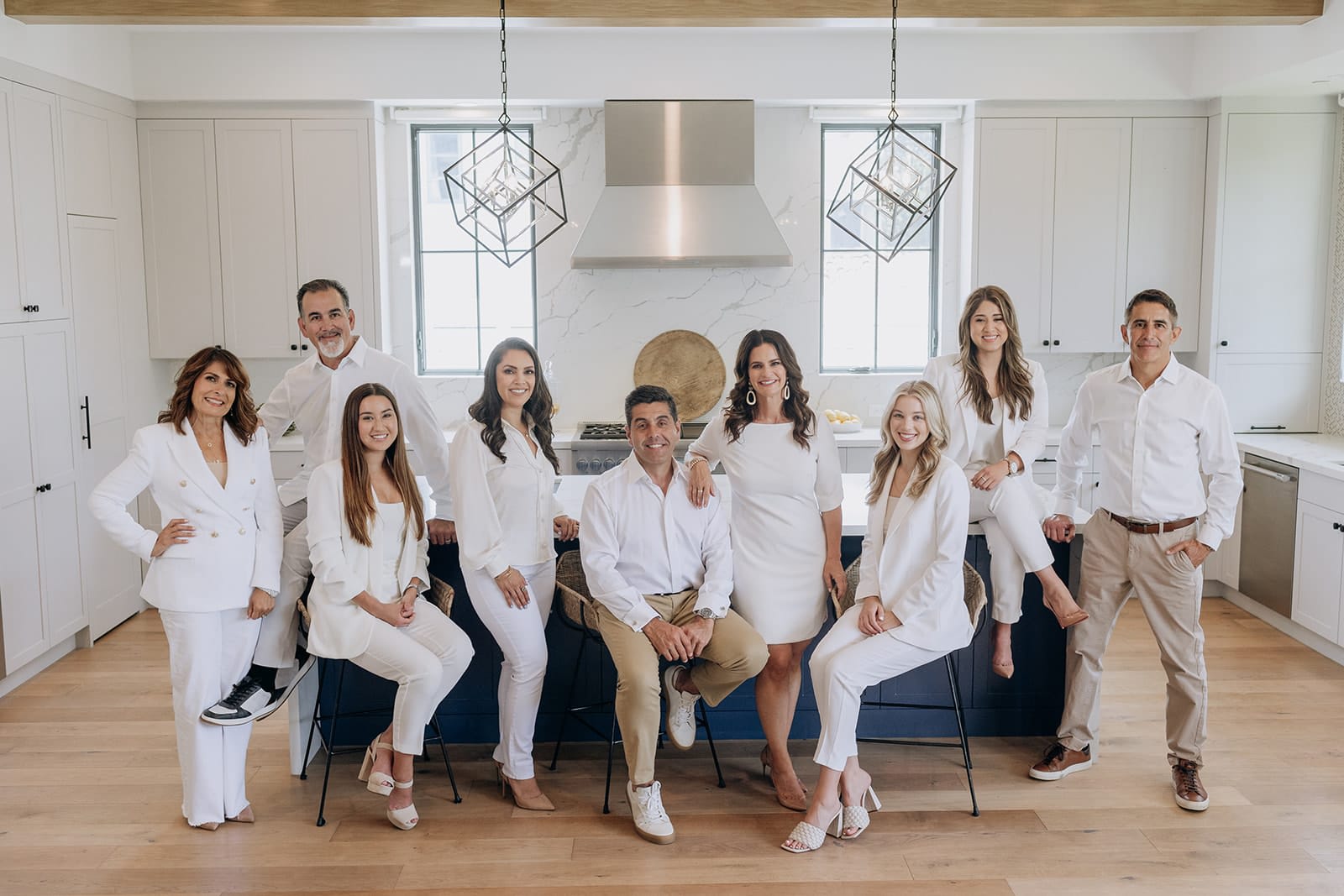 When you're ready to buy or sell your
South Bay
,
Redondo Beach
, or Palos Verdes home, give Accardo Real Estate Associates a call. You will be glad you did, and they would be honored to work with you.

*Header photo courtesy of Accardo Real Estate